Woody Harrelson Brings In Season 45 of Saturday Night Live
Woody Harrelson Brings In Season 45 of Saturday Night Live
Saturday Night Live returns for its 45th season, with Woody Harrelson as host and Billie Eilish as the musical guest!
After a long summer, SNL is back and we got a great one to kick off the season!
The episode started red-hot as it opened on the return of Alec Baldwin, who's in full panic mode, now with all the impeachment talk. He gets on the phone to his lawyers (including good ol' Rudy) and his patsy (that's right, Vice President Pence).
Trump eventually got so flustered, that he even called Ray Donovan to clean up his mess. He ended up really talking to Liev Schreiber, because obviously Ray Donovan is a fictional character.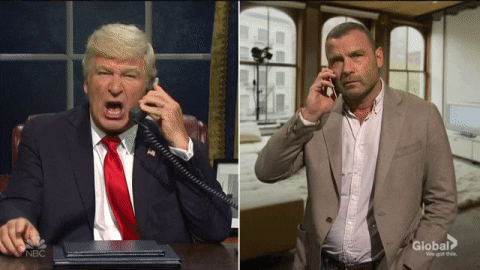 Woody Harrelson sure had quite the monologue. It seems that he came down with the ol' foot-in-mouth disease earlier in the day. He used archaic and offensive colloquialisms about immigrants, took a shot at First Lady Melania Trump, and used compound words that if he were to use them individually then, well, that's the reason why SNL is on a five second delay (but don't worry – it was all in good taste, and scripted for humour's sake). This was all after stripping down to his pajamas, because apparently Harrelson's a fashionista, according to him.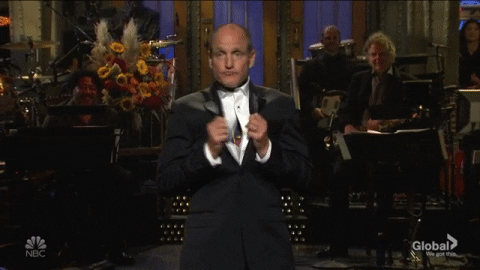 Harrelson was a pro through the whole episode. But his real moment was when he appeared as Joe Biden. Alongside cameos from Maya Rudolph as Kamala Harris and Larry David as Bernie Sanders, Harrelson provided the best Joe Biden SNL has ever seen (sorry Jason Sudeikis, but there's no competition here). If they're looking for someone to fill in for Biden during the primaries and, maybe, the 2020 election, it should be Harrelson.
Right? With Larry David still playing Bernie Sanders five years later, it just makes sense to have Harrelson on retainer for when Biden says something ignorant or flat-out offensive. Also, more Maya Rudolph as Kamala Harris. These things are really no-brainers. Get on it, Lorne.
Oh, and Billie Eilish was cool as heck in her upside-down turning 360 room thing while she sang her hit Bad Guy.
If this premier is setting up the baseline for quality for the rest of the season, well, what a season it's going to be. So be sure to tune in next week with host Phoebe Waller-Bridge and musical guest Taylor Swift!
Catch Saturday Night Live airing Saturdays at 11.30 et/8.30 pt on Global, and watch the latest episodes online here on GlobalTV.com/Saturday-Night-Live!