Will Ferrell Returns to Saturday Night Live!
Will Ferrell Returns to Saturday Night Live!
This week on Saturday Night Live, it's the return of the king. That's right, everyone's favourite SNL son Will Ferrell is back to host, with support from Chris Stapleton as musical guest!
There is only excitement for seeing Will Ferrell back on stage at 30 Rockefeller Center. Much can be attributed to Will Ferrell, in regards to his run on Saturday Night Live: he can be credited for saving the show from cancelation; he's possibly the biggest break-out star of the series (at least this side of the 1990s, so chill out Eddie Murphy); he inspired a new generation of comedians. His characters are among the most memorable, from the sad sack Alex Trebek hosting Celebrity Jeopardy, to the hyperactive and well meaning Spartan Cheerleader, to the positively but harmlessly deranged Harry Caray. Will Ferrell embodies Saturday Night Live, and it shows in his performances.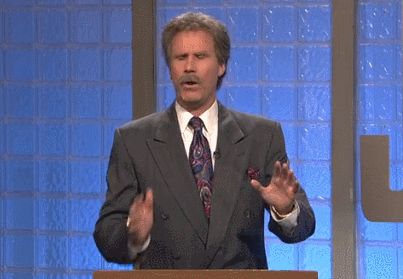 So what will Will bring to Saturday Night Live in 2018? Will he become one of the as-of-yet un-impersonated members of President Donald Trump's administration? He'd make a pretty great Mad Dog Jim Mattis, or with a bit of an alteration to his aforementioned Harry Carey impersonation, a spot-on Steven Mnuchin. The possibilities at this point are endless, but let's hope he brings back at least a few of his better known sketches, like Celebrity Jeopardy or maybe even dust off the old George W. Bush impression, have the former President go head-to-head with Alec Baldwin's current President? Wouldn't that be something?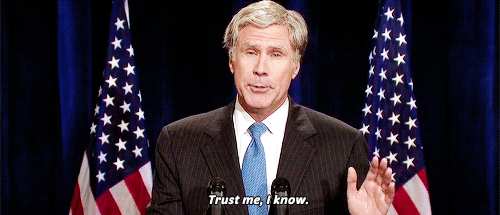 This will be Will Ferrell's first time hosting Saturday Night Live where the cast doesn't have any member that Ferrell himself was a cast member alongside – granted, that was 16 years ago, so he missed working with Keenan Thompson by one season. Last he hosted was in 2012, when his former cast mate Seth Meyers was still on Weekend Update, and the only current cast members who were around at that time are Kate McKinnon and Keenan (also, in that episode, Ana Gasteyer appeared to reprise The Culps with Will Ferrell – maybe this time Cheri Oteri will show her Spartan Spirit?).
Assisting Ferrell with guesting duties is Country superstar Chris Stapleton. This isn't his first time out to the SNL ranch, so it's great to welcome him back.
All considered, this may be the best episode of the season. It's a high bar, but if anyone can do it, it's Saturday Night Live veteran and golden boy Will Ferrell.
Be sure to watch Will Ferrell and Chris Stapleton on Saturday Night Live airing Saturday, January 27 at 11.30 et/8.30 pt on Global. Catch up on full SNL skits and episodes online the day after broadcast on GlobalTV.com/SaturdayNightLive.