SNL host Tiffany Haddish is a button pusher
SNL host Tiffany Haddish is a button pusher
This weekend on Saturday Night Live, for the first time ever star of Keanu and the amazing-but-untimely-cancelled The Carmichael Show Tiffany Haddish is hosting! Not only that, but former double-duty host/musical guest Taylor Swift is returning to cover just the musical guest part this time.
Haddish has been having a whole bunch of success and attention in the past few years with the aforementioned Key and Peele conceived Keanu and critical darling The Carmichael Show, as well as this year's most successful comedy film, Girls Trip. It's no wonder than the fine folks at SNL snatched her up for the hosting gig as soon as they could.
She's always stood by her roots – and she's deeply rooted in the next thing, testing boundaries, pushing limits… and buttons. Mainly buttons. Okay, she just really loves literally pushing buttons:

Already a classic sketch, and the show hasn't even started yet.
Back on point – Haddish is having a breakout moment. Vanity Fair recently dubbed Haddish "The Funniest Person Alive Right Now," and she is to be the first black woman stand-up comedian to host Saturday Night Live! Pop culture history in the making here, folks.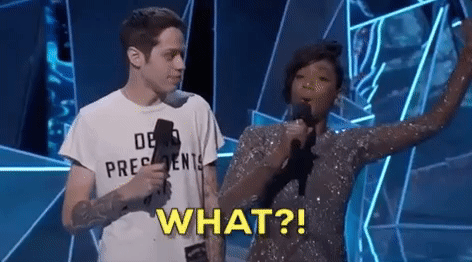 Haddish is a comedian at heart, showing up in some of the funniest TV shows and movies of the past little while. She's been doing the whole stand-up shtick since she was 17 (which is good – comedians often make the best Saturday Night Live hosts). The joke-slinging Haddish has her own cable comedy special, as well as a sitcom premiering in 2018 starring opposite of SNL alumnus Tracey Morgan. So while she's been in the game for a while, now is a good time to buy into the Haddish-stock as she soars.
And, promoting her newest album – Reputation – released just a day ago, Taylor Swift is making a return to Saturday Night Live as well with this episode. She's done it all: host, musical guest, host and musical guest, guest appearances, musical appearances… pretty much anything you can do to appear on SNL, she's done it (other than be an actual cast member).
You can expect to see Taylor in at least one of the sketches, a la Miley Cyrus from last week's episode (Miley herself had pulled the host/musical guest double duty back in season 41). Swift has great comedic timing, and seeing her and Tiffany Haddish in a sketch together will be a unique treat!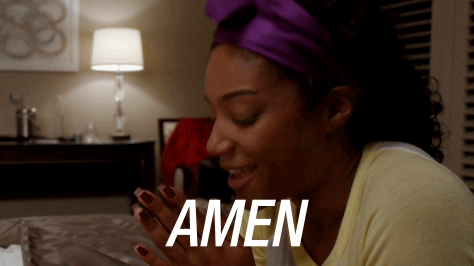 So be sure to catch Tiffany Haddish and Taylor Swift on Saturday Night Live airing Saturday at 11.30 et/pt on Global, and watch the latest episodes online here on GlobalTV.com!