SNL: R. Kelly Interview Spoofed on Idris Elba Hosted Episode
SNL: R. Kelly Interview Spoofed on Idris Elba Hosted Episode
In a soon-to-be classic episode of Saturday Night Live hosted by Idris Elba, Elba roasts himself, Gwyneth Paltrow roasts herself and everybody roasts R. Kelly.
Idris Elba charmed a nation or two during his on-fire performance on SNL this weekend. Notoriously not an experienced funny man, Elba proved that notion out of date as he hit joke after joke on Saturday Night Live. What was best? Hard to say, but Elba Hulking-out into an entitled white lady was probably top among them.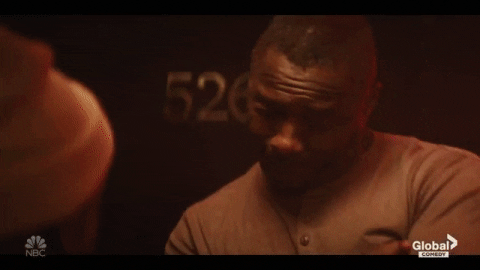 Elba introduced himself with a bit of his acting/New York backstory, and how it pertains to his eventual hosting of SNL. He's worked hard at… various things… but the cream rose to the top with him, and his acting pursuits beat out his other business ventures. And thankfully because of that, he got to fulfill his dream of hosting Saturday Night Live.

Gwyneth Paltrow also stopped by the show to sling a bit of mud in her own face – no, that's not a new product from her lifestyle brand GOOP, just a colloquialism for verbal put-downs. During Heidi Gardner's Weekend Update segment as recurring character Baskin Johns, a clueless GOOP employee, Paltrow rolled on set as an equally incompetent GOOP employee. Paltrow's no stranger to criticisms of her lifestyle brand being expensive snake oil, so she decided some time ago to join in the fun; she's made several appearances on such shows, including The Late Show with Stephen Colbert, to make fun of GOOP in good humour. Fine, she has a sense of humour about taking advantage of gullible consumers. Good for her?
Last but not least, but also first because it was the cold open, the team at SNL couldn't help but give their take on the now infamous R. Kelly interview conducted by Gayle King. Their take was amazing, though, because it had Keenan Thompson giving it his all, with his Keenan-takes, his high-pitched yelling and his staccato, flustered manner of speech. The interview started off "fine", but quickly went off the rails as Kelly broke into song, "Trapped in the Closet" style, narrating his own insecurities about how the interview was going. Then, the freak out happened.

An episode for the best-of reels! Idris Elba was a hoot – and if you need more Elba really soon, you can catch him on The Late Show with Stephen Colbert this Monday March 11!
Saturday Night Live returns live March 30 with host Sandra Oh and musical guest Tame Impala! Be sure to catch Saturday Night Live airing Saturdays at 11.30 et/8.30 pt on Global, and watch the latest episodes online here on GlobalTV.com/SaturdayNightLive!