SNL: Paul Rudd Wraps Up 44th Season
SNL: Paul Rudd Wraps Up 44th Season
Paul Rudd closed out the 44th season of Saturday Night Live this weekend and it couldn't have been any better!
It's been a heck of a year. The 2018-2019 season of Saturday Night Live has come to an end, with Paul Rudd as the final host. The episode kicked off with one last appearance from Alec Baldwin's Donald Trump for the season – along with his inner circle and Robert Mueller (Robert DeNiro appearing as, again) to sing an in-your-face version of Queen's "Don't Stop Me Now," rubbing it in America's face that he's basically unstoppable, and to not try during next year's election.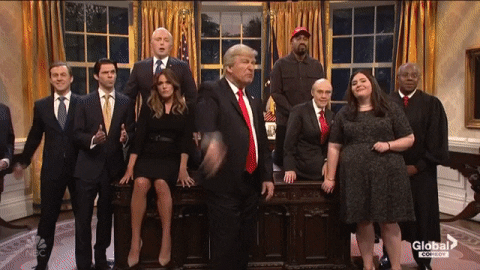 Paul Rudd didn't do a monologue. Well he did, technically, but his monologue was more in style with a wedding toast than a traditional SNL monologue. He reminisced, back to when he first met Saturday Night Live, as though Saturday Night Live were a person. It was pretty adorable.
There was a nice reference to the recurring fan-favourite Vogelcheck sketch in there, too, where he put his mouth all over the cast of SNL at the time.
Yep, Paul Rudd was on his game. Heck, Rudd is the only host so far to not break during Kate McKinnon's recurring Colleen Rafferty sketch – you know, the woman who experiences paranormal activity along with her friends, but gets the raw end of the deal?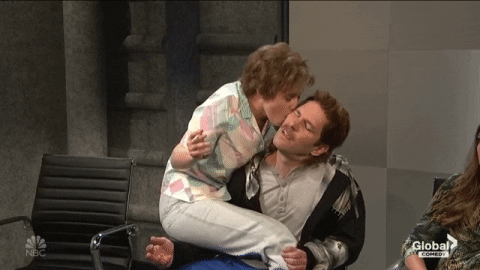 Saturday Night Live isn't the only massive finale this weekend. Everyone knows that Game of Thrones is said and done. And Pete Davidson has his own things to say about Game of Thrones… sort of. He starts to rap about it, but it quickly becomes apparent that he's probably never seen it. So Kenan Thompson and special guest Jacob Anderson (Gray Worm from GoT) encourage him, Paul Rudd and DJ Khaled to rap about their real favourite show: Grace & Frankie.
Even Lily Tomlin and Jane Fonda pitched in.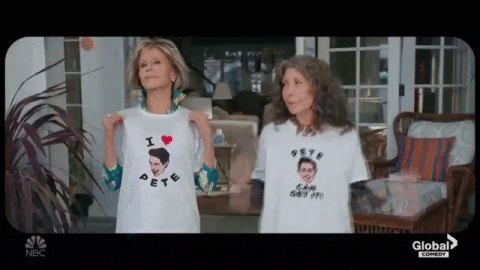 That's it! Time for everyone to go home, because Saturday Night Live has wrapped for the season. It will be another few months before a new episode, and who knows what the cast will look like! Kenan Thompson, resident holy-crap-this-guy's-been-on-the-show-for-forever guy, has announced his return, even though he's also got The Kenan Show premiering next season as well. It's still up in the air if Kate McKinnon will return, though – a devastating leave that would be, too. And of course, it will be a pleasure to welcome any and all newbies as they reveal to us what they have.
See you next season.
Be sure to catch Saturday Night Live airing Saturdays at 11.30 et/8.30 pt on Global, and watch the latest episodes online here on GlobalTV.com/Saturday-Night-Live!