SNL host Tiffany Haddish hosts her favourite show
SNL host Tiffany Haddish hosts her favourite show
This weekend on Saturday Night Live, Tiffany Haddish brought down the house at 30 Rockefeller Plaza while she hosted her favourite show (Saturday Night Live, of course). Haddish's monologue was amped up as she transitioned from topical joke to topical joke (so, Trump and the recent wave of outed sexual predators), after humourously paying homage to SNL.

Haddish gave us a darn good stand-up comedy set for her opening monologue. Of course she's not the first one to do that, but has created a groundbreaking episode, because Tiffany Haddish
is
the first black woman to do it – and she's super proud of it, according to her Twitter posts. It seems like it's pretty late for that landmark, but Haddish is perfect for holding that title.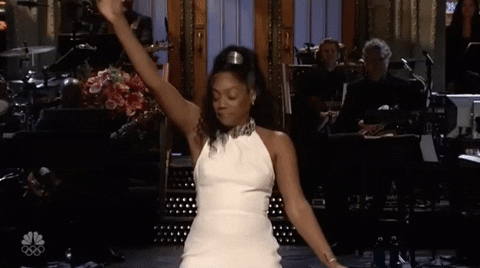 This is easy to say over and over, but it's so great to see proper comedians hosting Saturday Night Live. Sure, actors are great and many of them are capable of being funny. But the way things work behind the scenes at SNL is much more suited to make the comedians thrive and bring their own style into the mix. The host spends all week with the cast, going over the possible sketches that will go to air on Saturday. And it's clear to see that Haddish brought her own style into the show, from Boo Boo Jeffries the Mortal Kombat-esque game character to the The Last Black Unicorn, the straight talking unicorn with precognition.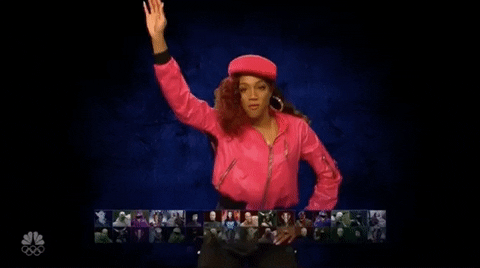 Haddish also lent some of her impersonation skills to a recurring Saturday Night Live sketch that always kills: the screen tests sketch. Done previously for several Star Wars films, Back to the Future and more, this time it was for Disney's upcoming live action Lion King film, and includes screen tests for Lin-Manuel Miranda, James Cordon, Cardi B, Oprah and so many more.

This weekend was another hit for Saturday Night Live, between Haddish amazing performances and musical guest Taylor Swift showing off two tracks of her brand new album Reputation. It's been a flawless season so far, already five episodes deep. There's a lot for the writers to go on these days and they're just continuing to kill it. And of course, the hosts – from this weekend's Tiffany Haddish, and previous episodes' Larry David, Kumail Nanjiani, Gal Gadot, and even Ryan "I break more often than Jimmy Fallon" Gosling. It's an exciting renascence for Saturday Night Live, one can hope that it's only going to get better .
Saturday Night Live returns live next week November 18 with host Chance the Rapper and musical guest Eminem. Be sure to catch Saturday Night Live airing Saturdays at 11.30 et/pt on Global, and watch the latest episodes online here on GlobalTV.com!