Scarlett Johansson Hosts SNL; Alec Baldwin Returns as Trump!
Scarlett Johansson Hosts SNL; Alec Baldwin Returns as Trump!
Despite the technical problem in the first minute of Saturday's Saturday Night Live that made Keenan Thompson's military speech inaudible to home viewers, the remaining 89 minutes was a hilarious blast! Alec Baldwin returns to play USA President Donald Trump, despite a recent interview indicating that he may give up the role very soon. This week Baldwin's Trump was commanding the last line of defence against an onslaught of space aliens:

WATCH: Scarlett Johansson Pokes Fun at Ivanka Trump in Complicit Perfume Ad | SNL Skit
Scarlett Johansson hosted and joined the Five-Timers Club, a now-27-year-long running gag where SNL hosts are inducted to this actually non-existent club during their fifth time hosting, receiving the same jacket that the likes of Steve Martin, Tina Fey, Alec Baldwin, Tom Hanks, Candice Bergen, Bill Murray, Ben Affleck, Drew Barrymore, Danny DeVito and several more who might still have it somewhere in a wardrobe, or perhaps more accurately, stuffed in a Wal-Mart shopping bag in that unreachable corner of the linen closet. To be fair, though, the Five-Timers usually are the best hosts, as they know the gig pretty well and gel with the cast. Check out Scarlett Johansson in this sketch about the world's worst dog:

WATCH: Saturday Night Live Episode 16 Hosted by Scarlett Johansson | SNL
Oh, and in case you were wondering, yes Kate McKinnon again impersonated Jeff Sessions. This time, it was during a Weekend Update segment where she appear alongside Senator (and SNL veteran) Al Franken (portrayed by Alex Moffat):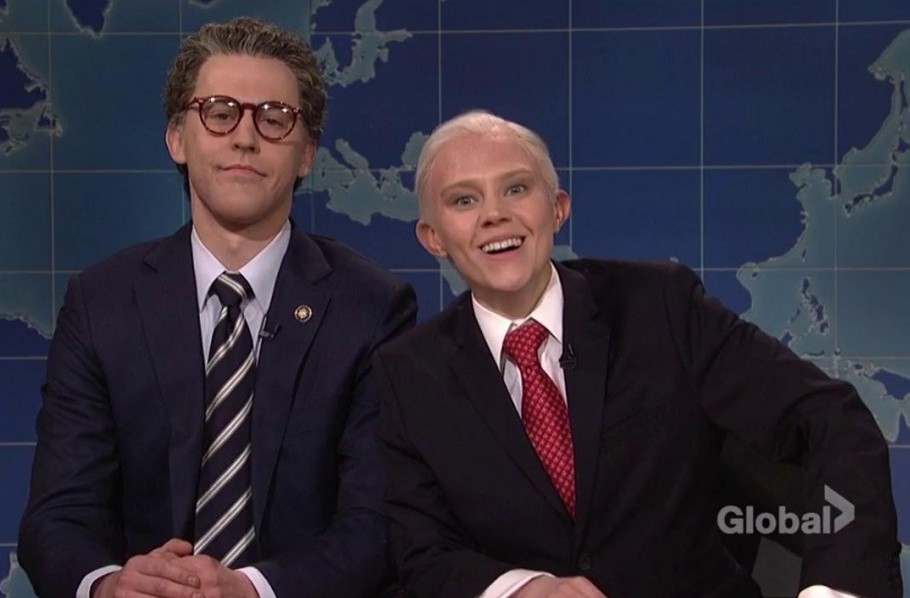 Watch Saturday Night Live Saturdays at 11.30 et/pt on Global!