Saturday Night Live Season 43 is almost upon us!
Saturday Night Live Season 43 is almost upon us!
Rejoice, patient fans! This weekend, September 30 at 11.30 et/pt, Saturday Night Live returns for it's 43rd season! That is so many seasons. And this one might be ones of the best yet! SNL just got off with a load of Emmy nominations (22, to be exact), and wins  – nine total. Winners include cast member Kate McKinnon and guest hosts Melissa McCarthy, Alec Baldwin and Dave Chappelle.

First, let's start with the bad news: this season we won't have the pleasure of seeing cast members Vanessa Bayer, Sasheer Zamata and Bobby Moynihan returning. Cheers to them, and hopefully they'll swing by for a cameo or even hosting duty sometime soon!
So, then, what is there to look forward to this season? Well, for starters, this season marks a new record: Keenan Thompson is entering his fifteenth season at SNL, and is now the proud new holder of "longest cast member" title, usurping former cast member and current announcer Darrell Hammond.
There's also the very exciting fact that Alec Baldwin will be regularly seen again, because somehow Donald Trump is still the President of the United States of America. Take the good with the bad, right? Unfortunately we probably won't see Melissa McCarthy return as Sean Spicer anytime soon, but never say never!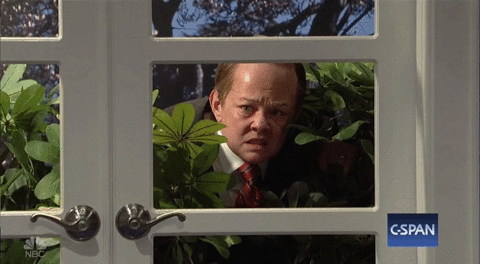 Saturday Night Live's season premier is Saturday September 30, and right off the bat we're given the heavy-hitters: Jay-Z himself is the musical guest, and Ryan Gosling is hosting for his second time – you may remember the hilarious alien abduction sketch in which Kate McKinnon was so uproariously funny that he had to stop acting for a laughing break (emphasis on break):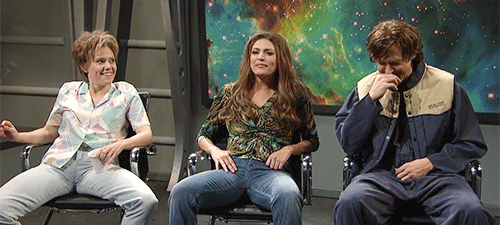 In the weeks to follow, Gal Gadot and Kumail Nanjiani are set as hosts, with Sam Smith and P!nk appearing as musical guests.
Yes, there is already a lot to look forward to. And as things get weirder and weirder on the political side, Saturday Night Live gets funnier and funnier. Which leaves us with only one question left to ask… Be sure to catch Saturday Night Live airing Saturdays at 11.30 et/pt on Global, and watch the latest episodes online here on GlobalTV.com!