Saoirse Ronan and U2 Bring The Luck of The Irish to SNL
Saoirse Ronan and U2 Bring The Luck of The Irish to SNL
This Saturday, Saturday Night Live is living lucky with their Irish two-shot host and musical guest: Irish-American actor Saoirse Ronan and international mega-success rock band from Dublin U2.

You think Saturday Night Live would hold out on such a super Irish combination until Saturday March 17 – St. Patrick's Day – but Ronan and U2 are hot off new releases right now, so do you want to wait that long?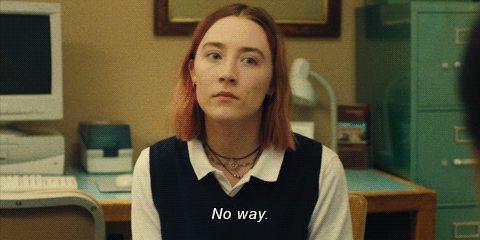 This is a first-time hosting gig for Ronan, but it's not like it hasn't been a long time coming. She's been acting since 2003, when she was just nine years old. She received wide recognition and acclaim in 2007, due to her amazing performance in the Keira Knightley/James McAvoy film Atonement, and has been busy since, starring in films such as The Host, How I Live Now, and The Grand Budapest Hotel. Ronan is receiving a lot of attention recently for her lead role in the Greta Gerwig film Lady Bird. It's already got its fair share of awards and nominations, and Ronan and the film are receiving some well deserved Oscar buzz.
So Ronan is a newcomer to the live sketch comedy scene. She's done sketch, sort of – if you count a few pieces of voice work on the animated sketch series Robot Chicken. And she's done live – a starring role as Abigail Williams in Arthur Miller's The Crucible in the 2016 Broadway run. So here's a new challenge for her. Will she rise to the occasion and like dramatic hosts past Christopher Walken, Natalie Portman and Alec Baldwin prove herself a dramatic actor who has comedy chops, or fail and flail from sketch to sketch, flubbing lines and laughing all the way through (looking at you, Ryan Gosling). No doubt it will be the former, but either way it will be an exciting show to see Saoirse Ronan tackle something completely new for her.
For U2, Saturday's episode will only be their fourth appearance on the show. That doesn't seem like very many for a musical act that was arguably, on several occasions, the world's biggest rock band. Having been on the scene for nearly as long as Saturday Night Live, it seems like the might have been many, many missed opportunities.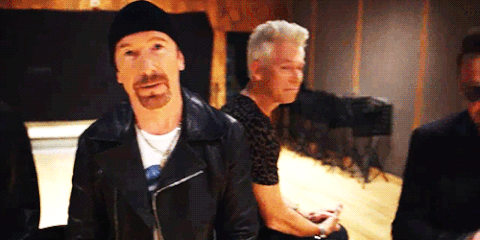 But U2 is coming out with a new record, Songs of Experience on December 1, so you can expect to hear a couple of day-old U2 songs on Saturday. Certainly they'll be playing their lead single from the album, "You're The Best Thing About Me." They've been in the game for more than 40 years. Like their music or not, they certainly know how to put on a good show, so you can't go wrong with U2.
So be sure to check out this Irish-American/Irish mashup of Saoirse Ronan and U2 on Saturday Night Live airing Saturday, December 2 at 11.30 et/8.30 pt on Global, and watch the latest episodes online here on GlobalTV.com!