Molly's Game Star Jessica Chastain to Host Saturday Night Live
Molly's Game Star Jessica Chastain to Host Saturday Night Live
Star of Aaron Sorkin's latest film Molly's Game Jessica Chastain is hosting Saturday Night Live this weekend, supported by musical guest Troye Sivan!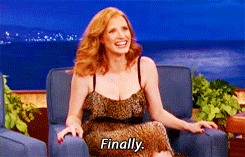 Yes, this will be Chastian's first time hosting Saturday Night Live – which seems to be a big theme of this season, what with first-timers Gal Gadot, Kumail Nanjiani, Tiffany Haddish, Chance the Rapper, Saoirse Ronan and Sam Rockwell outnumbering the returners Ryan Gosling, Larry David, Kevin Hart and James Franco. But that's a good thing! It's great seeing fresh faces on the 30 Rock stage, even if 30 Rock fresh isn't industry fresh. While Chastain hasn't been doing movies for a long time – her first feature film role wasn't even 10 years ago with 2008's Jolene – she's made a splash on the scene, gathering critical acclaim, awards and award nominations. She's in great company as an SNL newbie and great company as a high calibre performer.

Everyone's got their eye on her recently for her incredible performance in the aforementioned Molly's Game. It's already won four festival awards and has been nominated for many, many more. Let's hope Jessica brings some of that heat with her on Saturday (she probably will).
Joining Jessica Chastain as the newbie-to-SNL-of-the-week is South African electro pop artist Troye Sivan as musical guest.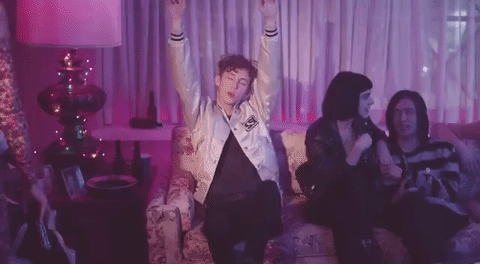 He's young but he's been around for a while, acting since he was 12 (he's 22 now and already a musical guest on SNL – this kid's going places!). Troye released his first major album, Blue Neighbourhood, in 2015 and has plans to release his follow up later this year, in addition to starring alongside Nicole Kidman, Russell Crowe and Xavier Dolan in the upcoming film Boy Erased.
So he's got acting chops, too. Maybe he'll get to be in a sketch? Comedy would be new for him but that doesn't mean he couldn't be amazing.
Two known but not household names are hitting the stage Saturday for what can only be another great episode. It is refreshing to see the spotlight given to actors and performers you'd wouldn't expect – who would have thought character actor Sam Rockwell would have ever hosted Saturday Night Live, or underground-turned-mainstream sensation Chance The Rapper show up and host rather than do the music segments? It's nice to have your Larry Davids and Will Ferrels (January 27s guest – this one is hard to not be excited about), but the fresh faces always have something new to add. Plus, if this week's episode is anything like last week's (and the season so far), there will probably be a huge guest cameo that everyone goes bonkers over anyway.
So be sure to watch Jessica Chastain and Troye Sivan on Saturday Night Live airing Saturday, January 13 at 11.30 et/8.30 pt on Global. Catch up on full SNL skits and episodes online the day after broadcast on GlobalTV.com/SaturdayNightLive.