Global Go App Now Available on Apple TV!
Global Go App Now Available on Apple TV!
Global Go has a new app available for Apple TV, and it works with the Apple TV App!
As a Global TV viewer, you can watch the latest episodes of your favourite Global shows like Survivor, Saturday Night Live, Chicago Fire, NCIS, Big Brother Canada and many more! Full episodes are available for free on demand for the first 7 days after they air on TV.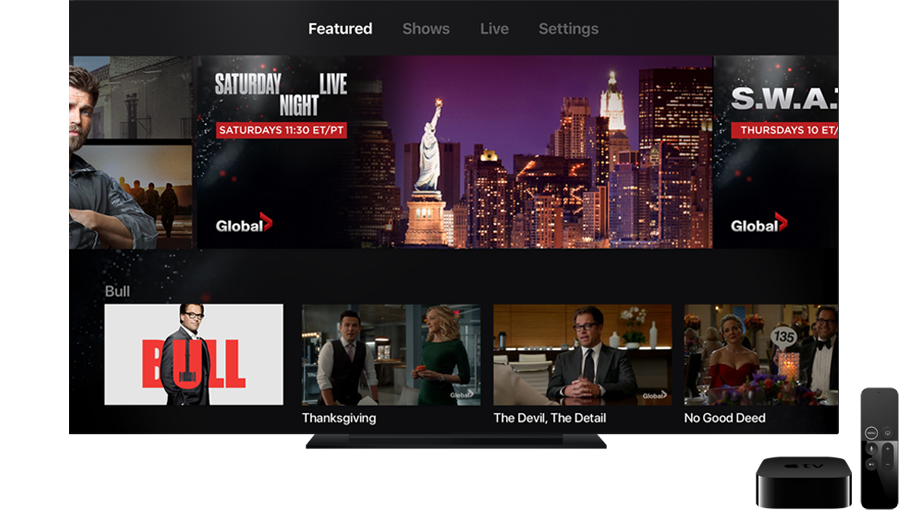 Global Go for Apple TV includes:
• Full-length episodes, clips and exclusives
• Live stream of the nearest Global TV station
• Full season catch-up on many shows
• Complete integration with Apple TV App as well as Universal Search (Siri)
• Global Go supports Apple TV 4th generation and higher
Sign in using your TV provider credentials for access to the full library of Global Go content and the closest Global TV live stream. To get started, go to globaltv.com/activate and enter the code that is generated on the Global Go Apple TV app.
What are you waiting for? Get Global Go in the App Store now!