Finally, Melissa McCarthy hosts Saturday Night Live
Finally, Melissa McCarthy hosts Saturday Night Live
Well, well, well, look who's come crawling back… look, it's Melissa McCarthy! She's hosting Saturday Night Live this weekend (as though she hasn't been on the show like three times already this year – but that's why everyone's so excited)! It's much anticipated due to her wonderful, hilarious and widely beloved impersonation of American Press Secretary Sean Spicer she started doing on SNL earlier this season. She's been putting a lot into this episode, even taking it to the streets when earlier this week she was seen dressed as Sean Spicer, driving his podium through the streets of New York. That's dedication.
McCarthy, along with Alec Baldwin, are sort of the breakout starts of this season of SNL with their terrifyingly hysterical impersonations of Spicer and President Donald Trump, respectively. Baldwin has opened 15 of this season's so-far 20 episodes as Donald Trump. This episode has Trump being interviewed by Lester Holt (Weekend Update anchor Michael Che) as Trump continually puts more and more feet in his mouth (and it includes the now notorious eye roll that Anderson Cooper just couldn't resist doing as he listened to Kellyanne Conway earlier this week).

McCarthy's Spicer sketch involves the aforementioned trip through NYC traffic. It's plenty of Sean "Rage" Spicer getting flustered and furious at the press, eventually taking off (on his motorized podium) to confront Trump himself about some fibs Spicer may have had to tell for the President.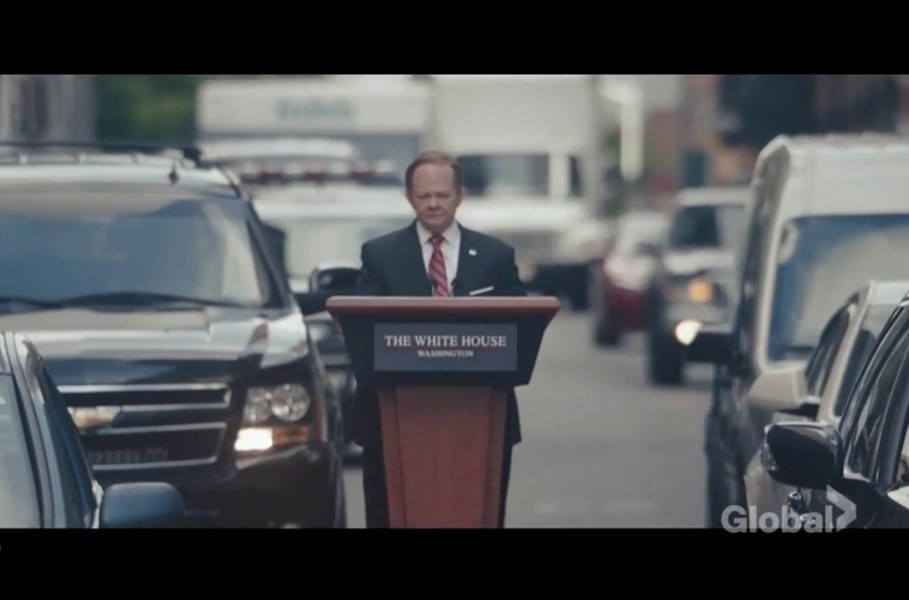 It was a packed episode with some heavy political content, but also some nice light humour just to give the viewers a rest. Plus, a suprise cameo from Blake Lively and Ryan Reynolds!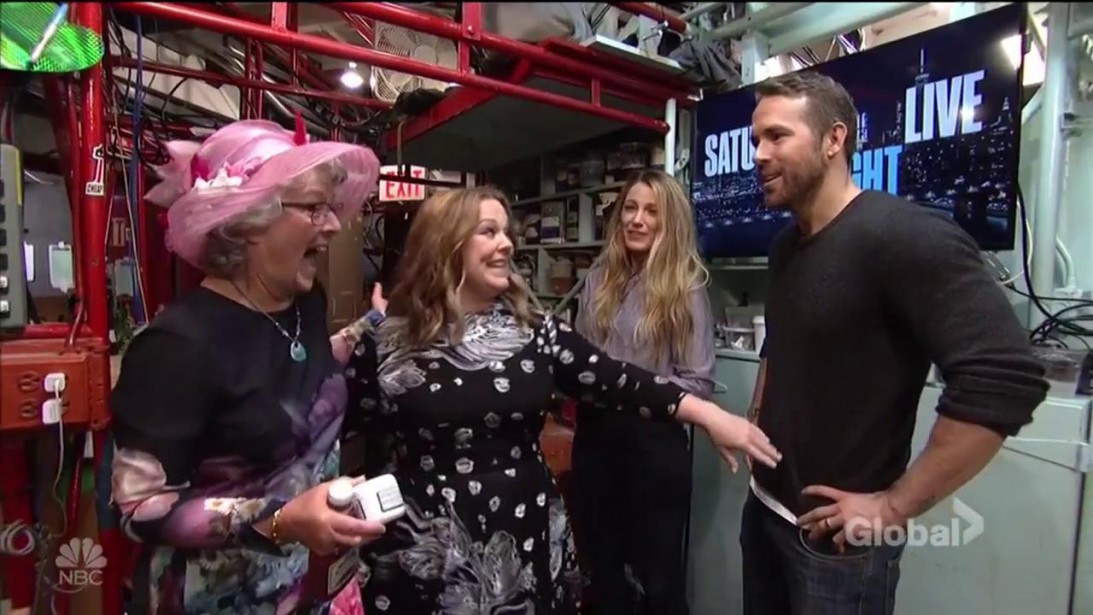 Catch the season finale of Saturday Night Live next weekend, with host Dwayne "The Rock" Johnson and musical guest Katy Perry, Saturday at 11.30 et/8.30 pt on Global!