Chris Pine Hosts Saturday Night Live
Chris Pine Hosts Saturday Night Live
Saturday Night Live returns this May for the season 42 home stretch.
With the cold open focused on the recently-approved American health care act, Alec Baldwin made sort-of an "appearance" as Donald Trump again – a "guy" who "definitely" works at the White House called in to Morning Joe to brag about the passing of the bill.
Chris Pine opened the rest of the show with a silly little song about how he isn't Chris' Evans, Pratt or Hemsworth, to the tune of Billy Joel's "Uptown Girl".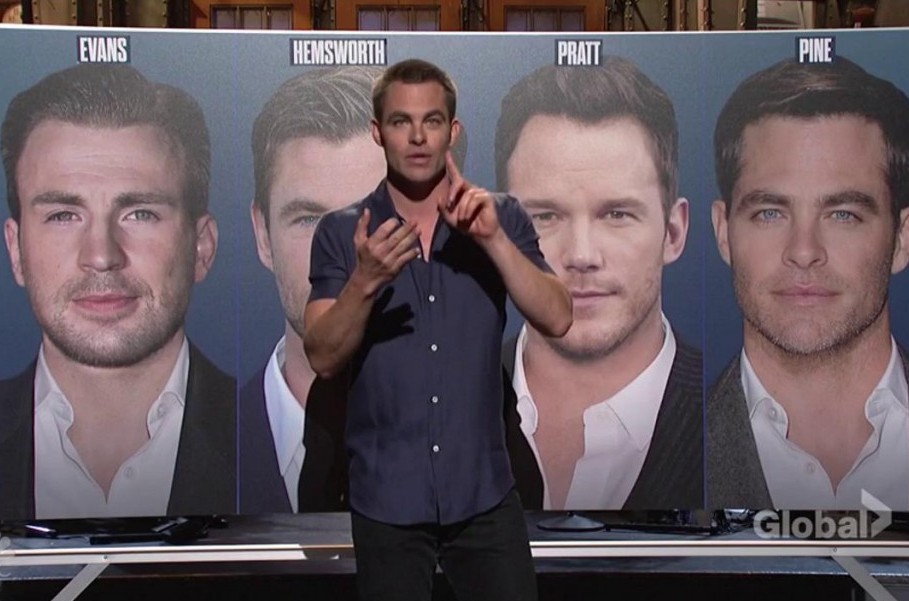 Pine's best sketch of the evening pokes fun at reality TV, where he finds himself between friends on a low-stakes, Big Brother or Big Brother Canada type show.

Weekend Update was on-point this week, revisiting the new health care drama in American politics, courtesy of president Donald Trump and the Republican party. This time, it's actually a good thing Saturday Night Live has a pre-existing condition – that of being hilarious!

Catch Saturday Night Live next weekend with host Melissa McCarthy and musical guest HAIM, Saturday at 11.30 et/8.30 pt on Global!