Black Panther Star Chadwick Boseman to Host Saturday Night Live
Black Panther Star Chadwick Boseman to Host Saturday Night Live
Saturday Night Live returns from its short hiatus with host Chadwick Boseman and musical guest Cardi B!
That's right, Chadwick Boseman, star of the so-far hottest film of the year Black Panther (though to be fair, even though it's only April it probably won't be usurped of that title), is dropping in to host this week's episode of SNL.

So with all the big hype that's still continuing over this film that was released in January, Boseman will probably reprise his titular role from the film – or at least an adjacent role. Come on, there was a Black Panther sketch on the Sterling K. Brown SNL episode, so there's got to be one for when the star of the film hosts, right?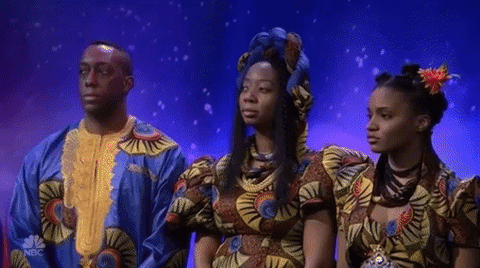 If you're keeping tally, you'll know that this is Boseman's first hosting gig at Saturday Night Live and if you're truly keeping tally, you'll know that this season holds the record for most black hosts in one season. Currently at five, Boseman makes it six (keeping good company with Tiffany Haddish, Chance the Rapper, Kevin Hart, Charles Barkley and Sterling K. Brown). Also, he's the second actor to host this season that has appeared in Black Panther – Sterling K. Brown had a small role as T'Challa's (Boseman's character) uncle.
Boseman is also known for his well-regarded roles in 2013's 42, the James Brown biopic Get On Up and the Thurgood Marshall biopic Marshall. Even before he was T'Challa, Boseman was on everyone's radar and now his stock is just going up and up. So, we're all very fortunate to be able to see him come host New York's greatest comedy institution, Saturday Night Live.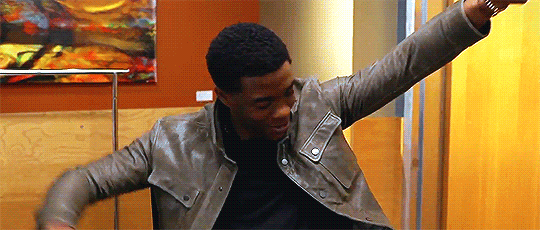 Now, there's the matter of John Bolton.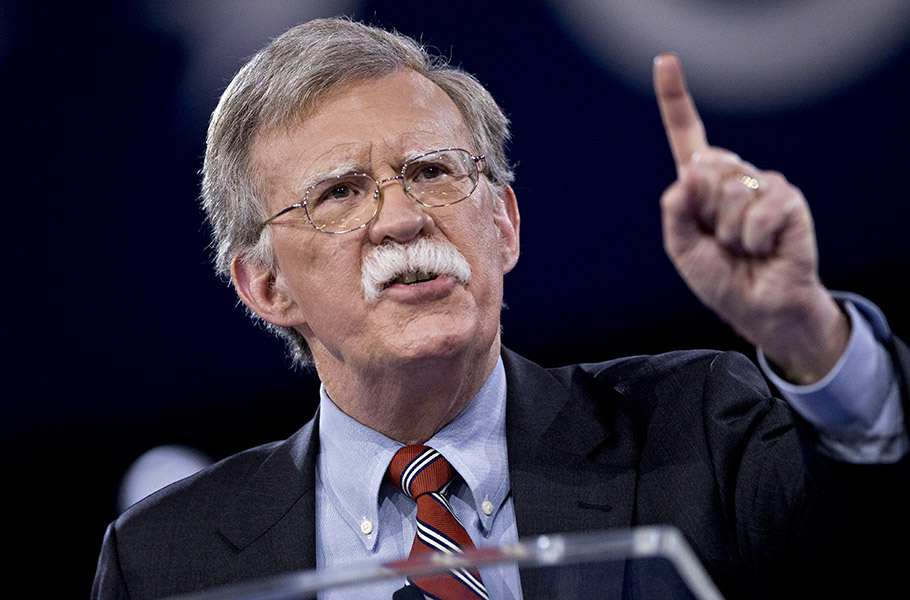 The latest cartoon character added to Donald Trump's White House cast. The current National Security Advisor, this trigger-happy moustache with a person attached has President Trump's ear in the area of military action. So, he's kind of scary.
Given the recent trend of SNL having cameos filling the roles of Donald Trump's inner circle – such as Melissa McCarthy's Sean Spicer, Bill Hader's Anthony Scaramucci, Fred Armisen's Michael Wolff, Bill Murray's Steve Bannon, John Goodman's Rex Tillerson… you get the point. It's reasonable to assume that a big name will come around to impersonate this joker. One obvious choice might be former cast member Dana Carvey, who appeared as John Bolton on The Late Show with Stephen Colbert last week. Other likely options could include SNL alumnus Will Forte, whose intense comedy style is a perfect fitting for the unhinged Bolton, or Will Ferrell, who can take Bolton's aggressive demeanor and go completely off the rails with it.
Regardless who, if anyone cameos, Chadwick Boseman is certainly enough to carry the episode. So be sure to watch Chadwick Boseman and Cardi B on Saturday Night Live airing Saturday, April 7 at 11.30 et/8.30 pt on Global. Catch up on full SNL skits and episodes online the day after broadcast on GlobalTV.com/SaturdayNightLive.