Alec Baldwin Hosts SNL, Melissa McCarthy Returns as Sean "Spicey" Spicer
Alec Baldwin Hosts SNL, Melissa McCarthy Returns as Sean "Spicey" Spicer
It's Alec Baldwin's 17th time hosting Saturday Night Live, increasing the lead on his hosting record. Baldwin was in true form – being really funny, but not going the whole episode without misreading a cue card. Forgive him for it, though, because he always does such a great job as host – if he didn't he wouldn't have been asked to return 16 times after his first episode in 1990.
This episode featured a couple of special guests, including Tracey Morgan as one of  Beyonce's unborn twins with Keenan Thompson, and, making a un-surprising return from last week, Melissa McCarthy as Sean "Spicey" Spicer.
WATCH: SNL Episode 14 Hosted by Alec Baldwin | Saturday Night Live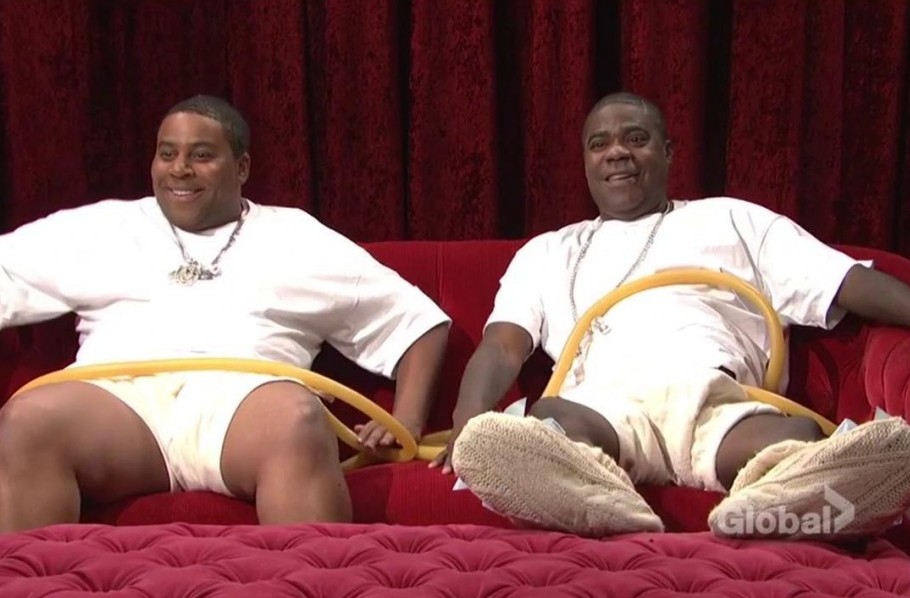 Melissa McCarthy was on everyone's minds since playing Sean Spicer on last week's episode of SNL. She is hilarious in drag as the White House's pedantic and fuming press secretary, taking Spicer's rage to a new level. Among McCarthy's Spicer rant was the Muslim ban (featuring a doll of the recent Disney musical Moana), the Bowling Green Massacre (as Spicer put it, "Not the Kellyanne one, the real one), Ivanka Trump's clothing line being dropped by Nordstrom, and the introduction of Jeff Sessions (played by none other than McCarthy's Ghostbusters co-star Kate McKinnon).

WATCH: Kellyanne Conway (Kate McKinnon) Goes Full 'Fatal Attraction' on Jake Tapper | SNL Skit
Alec Baldwin has been on a heck of a lot of SNL this season being their resident Donald Trump. So, obviously he was going to reprise his role for the episode he hosted. This time, Baldwin's Trump is taking the federal judges who shut down his travel ban to court – sort of. It's actually The People's Court.

As everyone knows, Trump enjoys taking to Twitter to complain about Alec Baldwin and 
Saturday Night Live
– which means he watches it. Hopefully he caught last night's episode – he was already upset over a woman portraying 
one 
of his staff, but two?
Watch the full episode on GlobalTV.com/SaturdayNightLive and be sure to watch Octavia Spencer host Saturday Night Live on March 4 at 11.30 et/pt on Global!