Stephanie Johnson Says She Felt Abandoned by the Survivor Gods
Stephanie Johnson Says She Felt Abandoned by the Survivor Gods
John Powell – GobalTV.com
Jeff Probst sure is right. One sentence can drastically alter your Survivor fate. So too can a single twist. The tribal swap which has put many players at a disadvantage this season took out another strong competitor in Stephanie Johnson. The triathlete, yoga instructor and single mom was a formidable threat and a potential power player whether you are talking about her athleticism, her social interactions or her strategic game. She had it all. With another tribal swap in the works next episode, it just seems the Survivor gods just weren't on Stephanie's side.
"I don't even think the Survivor gods even knew I existed! (Laughs) I didn't have an ounce of luck the entire game! It was hard. You have to have luck when you play Survivor, to make it to the end. I really feel in my heart of hearts that I would have made it pretty far if I just had some luck on my side," said a frustrated Stephanie.
The fact that Michael Yerger and Jenna Bowman, members of the original Malolo Alliance, joined the Naviti Five in voting her out rubbed salt in Stephanie's wounds.
"My oldest came up to me and told me how proud he was and that was everything I needed to hear."
"It was a dagger to my heart which was already bleeding out. I was so sad that I was about to get voted out but I guess they did it to show their loyalty. The way things were I don't think there was anything to lose by not backstabbing me," she said.
What blunted some of deep disappointment of not making it further was the reception she received at Ponderosa, the on-site camp for evicted players.
"As I was getting off the boat and walking up the dock, Brendan [Shapiro] was the first to greet me. He gave me a big hug. I started bawling to him and I was so sad at the time. (Laughs) We rehashed the game. He was like my older brother out there. He really took me in and made sure I was okay. We really bonded out there because we both wanted to play and to win so, so badly," Stephanie recalled speaking to Global as she went on to describe how she knew she would be voted out over Michael or Jenna.
RELATED: Brendan Shapiro Dishes About his Survivor Experience in Post-Tribal Exit Interview
John Powell: We saw you fight to the bitter end. While heading to Tribal Council did you feel they would target Michael over you?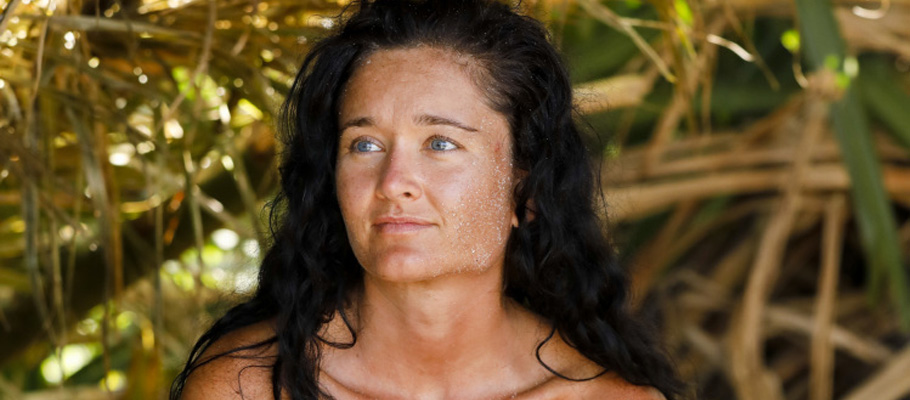 Stephanie Johnson: "I knew it was going to be me. I came back from Ghost Island and everyone back at camp just had way more time to strategize. They had 24 hours longer than I did. They were very cold to me when I got back. I knew pretty quick that something had gone on that I wasn't a part of while I was away."
John Powell: Your stay on Ghost Island brought about a personal revelation for you? Talk a bit about your time there and how it sparked that journey of self-discovery.
Stephanie Johnson: "You are very isolated when you are there. I went in thinking I would be able to play to get an advantage and when I couldn't it was just another blow. You are all alone and you have time to reflect on who you are in and out of the game. There are times when you are strategizing but you also think about your life and your experiences."

John Powell: When I spoke to Jacob Derwin he said he was very grateful when he discovered that you didn't reveal any of the information he told you. Did it ever cross your mind to share the info to boost your own game?
Stephanie Johnson: "I was never going to betray Jacob. I have a very loyal nature, which sounds weird going into a game like Survivor, but I was never going to use that against Jacob. I wasn't going to give any of my enemies information and then they just turn around and vote me out. I was always going to take that information with me."
RELATED: Jacob Derwin Dishes About his Survivor Experience in Post-Tribal Exit Interview
John Powell: You mentioned various times that you just weren't playing for yourself, you were playing for your children. How have they reacted to your time on the show?
Stephanie Johnson: "It has been so much fun to watch it with them. We love watching it and talking about it. I love answering their questions. Last night though, it was a little bit different. It was very heart-breaking. There were a lot of tears here. There was some sadness and anger. My oldest came up to me and told me how proud he was and that was everything I needed to hear."
John Powell: You were like a chameleon out there. The flirty mom to some and the nurturing mom to others. Did you find it easy to adapt employing different parts of yourself during different situations?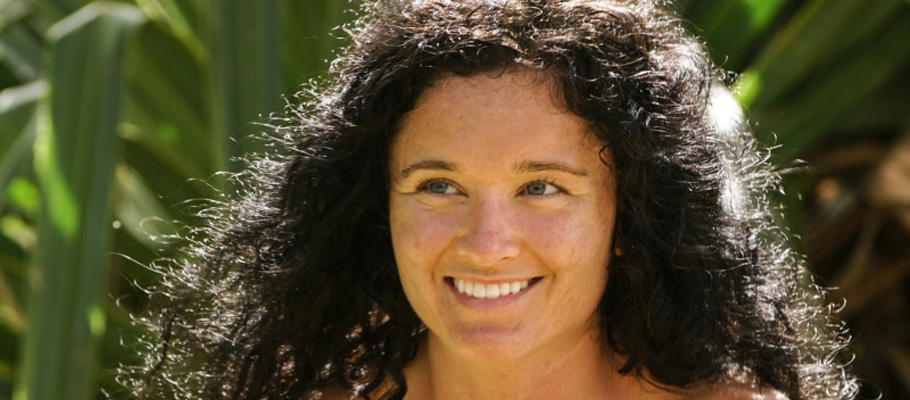 Stephanie Johnson: "Absolutely. I have worked with a lot of different people in a lot of different career settings. I have travelled and met people all around the world. I have friends of all ages. I feel that I can adapt in most situations. So, being a chameleon was very natural to me."
John Powell: Now that you have seen your story play itself out, what do think about your edit? Did the producers miss anything?
Stephanie Johnson: "I am glad that they showed me idol hunting. I was hunting for idols every day. I also made several personal relationships so I was playing hard in every aspect of Survivor."

John Powell: What might you do differently if you had the opportunity to play again?
Stephanie Johnson: "There is really not. I feel when you are out there you get stripped down to who you really are. I was who I am. There is an element where you are playing a game and you have to have a game face on but I played hard in the challenges and I made very personal connections with people, I strategized, I orchestrated moves so there is not much I would do differently a second time around."
John Powell: This probably goes without saying but would you play again?
Stephanie Johnson: "Absolutely! I would leave tomorrow if I could."
Watch Survivor: Ghost Island Wednesdays at 8 et/pt on Global.
MORE SURVIVOR