Sierra Thomas: "I let my guard down" – Survivor 34 Exit Interview
Sierra Thomas: "I let my guard down" – Survivor 34 Exit Interview
By John Powell – GlobalTV.com
For Sierra Dawn Thomas, the title of Sole Survivor has been so close yet so far. On Worlds Apart, she finished 5th and on Game Changers she has come in 9th.
Both times, Sierra has played strong, well-balanced Survivor games including winning seven challenges on Worlds Apart and eight on Game Changers. This time around she trusted the wrong person in Sarah Lacina and doing so still stings.
WATCH: Survivor Episode 10: "It's Not a High Without a Low" | Season 34: Game Changers
"Today, it is hurting. I had time to get over it and then watching it again it just brought back all of those emotions. I am embarrassed. I feel humiliated. I feel almost like I got cheated on. It is a crappy feeling. It (the Legacy Advantage) is my biggest regret. I believe it is the reason I went home. I feel if I wouldn't have told her…Oh and by the way, if you vote me out, you can have it. I would still be in the game. So, there is a lot, a lot of regret on my part," said a disappointed Sierra Dawn.
Remembering that fateful Tribal Council, Sierra feels played by Sarah and wishes she hadn't doubted her loyal partner Brad and given the Legacy Advantage to him instead.
"Brad was loyal. He was there for me. Sarah was bad judgement on my part. The reason I gave it to Sarah was at that final Tribal when Jeff Probst read my name Brad didn't show any shock. His face was blank. I looked at Sarah and she was crying. She was playing me as I was walking out of the game. At that moment, I forgot about the whole relationship I created with Brad. I thought he voted for me. I really and truly thought he had sent me home. I should have taken a minute, thought about things and gave it (the Legacy Advantage) to Brad," said Sierra Dawn who even though she played a very strong game feels she let herself down because of a friendship she thought was genuine.

John Powell: In a game like Survivor, how do you separate gameplay from friendship? How do you reconcile both the social and strategic worlds?
Sierra Dawn Thomas: "It is so tough because there comes a point when you do get emotionally attached to people. At times, you do want to just be real with someone and have a conversation. When I told Sarah about my advantage, we were talking for a couple of hours. We were crying and connecting and it just slipped out. You think if I was going to tell anyone, it would have been Brad but it just happened so quickly. I let my guard down for a second and you just cannot do that in Survivor."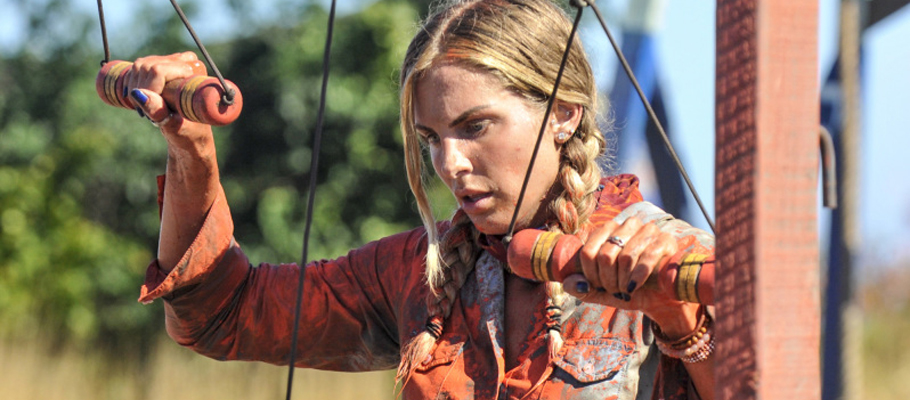 John Powell: You were an alternate this season. How much time did you have to prepare to head back out there?
Sierra Dawn Thomas: "I had 48 hours. I was actually at a rodeo, on my horse and my phone started going off. I answered my phone right before I went into the arena and they (the producers) said…You are leaving on Sunday. I was like hours from home. I didn't have much preparation at all, mentally or physically. I just got thrown into it."
John Powell: You have played another really strong Survivor game. What do you think is the missing piece of the puzzle for you to bring a win home?
Sierra Dawn Thomas: "I learned a lot my first season. I simply had to do more. This season I may have taken that to the extreme and gone in too hard. I think if I played again I would find that middle ground. I would want those reasons that proved I deserved to be at the end but I wouldn't be so sassy either."

RELATED: Play the Survivor Fantasy Tribe Pool | Season 34: Game Changers
John Powell: What was it like working with Brad because you two were a powerful force?
Sierra Dawn Thomas: "Brad Culpepper was the most amazing man I ever could have aligned with out there. He was so kind. He was a great listener. He makes you feel important as a partner. He would let me take the reins and then when I wanted to step back, he would. I feel like we were a really good power couple out there. It is unfortunate that I questioned that."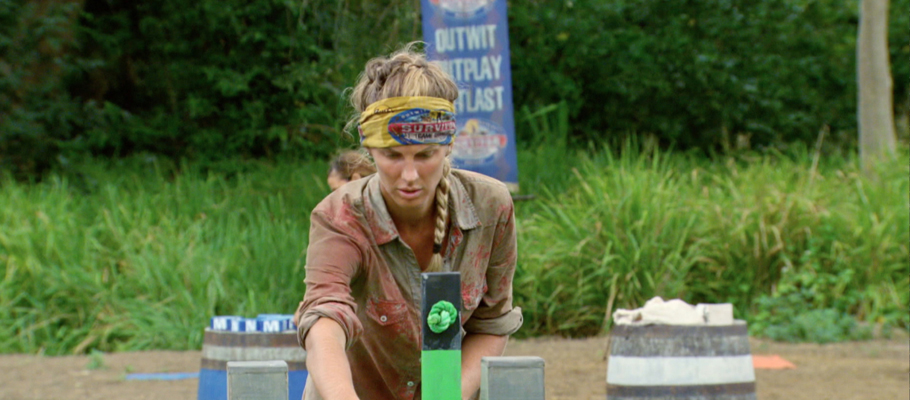 John Powell: We saw you do a lot of manoeuvring to claw back some power and authority. Were Troyzan and Brad assisting you in any way to do that?
Sierra Dawn Thomas: "I was on my own at that time. I knew that I had those two but I knew I had to play for myself. I tried to offer myself as a number to the other women out there."
John Powell: You have been able to sit back and watch the episodes. Was there anything you wish they would have included or shown when it comes to your edit?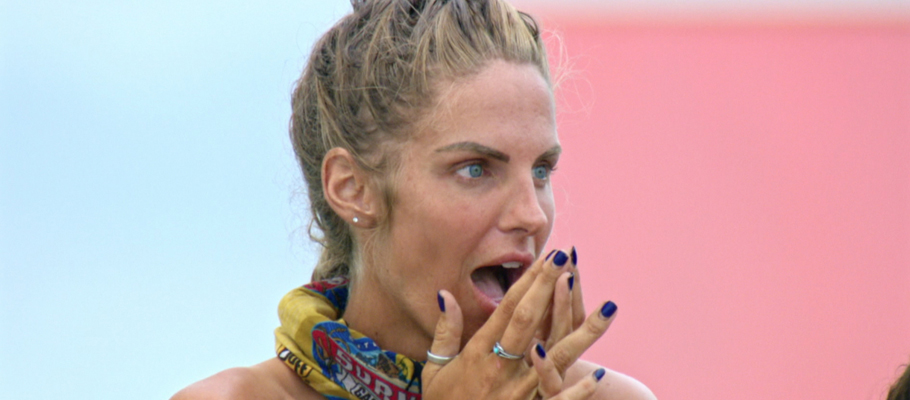 Sierra Dawn Thomas: "I am pretty happy with my edit. There were some really funny moments that I wish would have aired. I screamed at Caleb during his final Tribal which was hysterical. (Laughs) I wish they would have shown that. I wish I would have gotten a little more credit on the Malcolm vote. That was all me. I had to talk Brad into it."

John Powell: What was your strategy playing the game for a second time and did you have to make any changes to that strategy?
Sierra Dawn Thomas: "Just the name Game Changers lit a fire under my butt. (Laughs) I didn't even feel worthy to first of all be out there with those people and then have that title. I was like…Baby girl, you gotta play hard from day one! (Laughs) They were all gamers so I had to play hard. In Worlds Apart, we were all trying to figure it out together. The second time around, you have to know what is happening or you will be left behind."
John Powell: Based on what you have seen who do you think is playing the best game?
Sierra Dawn Thomas: "Andrea is definitely playing the best; she is strategizing and running things. I feel like Aubry needs to do a little more. I haven't seen much from her. She is a great Survivor player but I feel like she is just sitting back."
John Powell: Would you ever play again and what does the future hold for you?
Sierra Dawn Thomas: "I would absolutely play again if asked. I changed so much from my first season that I feel I would take what I learned this time and be an even better player. As for now, I am still rodeoing and I am enrolled in Firefighter Academy so I am super busy with life right now but given the opportunity I would play again. I am too much of a competitor."
Next time on Survivor: Game Changers…

Watch Survivor: Game Changers Wednesdays at 8 et/pt on Global.