Pat Cusack commends Survivor medical team
Pat Cusack commends Survivor medical team
John Powell – GlobalTV.com
The typhoon's winds and rain had been lashing Fiji for three straight days. The 15 to 20 foot waves tossed the boat around like a small toy.
"It was a very feverish climate. It was fierce. It was ferocious. We got aboard the boats to head back to camp. We were told the sea was going to be rough," said castaway Pat Cusack as he described the accident that stole his chance at being the Ultimate Survivor.
"I can remember going airborne a couple of times and the boat coming down pretty hard. At one point we hit another wave, I got tossed, landed and ended up hurting my back. The next thing I know, I woke up in a helicopter," said Pat painfully recalling that day.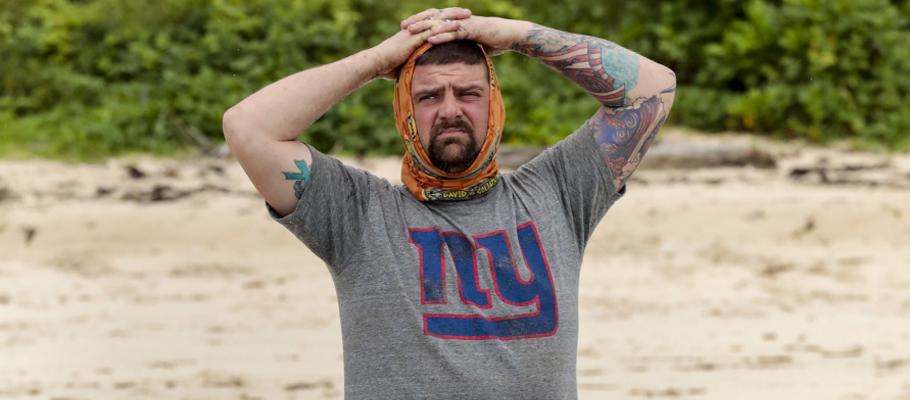 Airlifted from the island to a hospital, Pat was diagnosed with a compressed spinal cord. Although he thankfully didn't require any surgery he had to go through intense physical therapy and rehabilitation to return to full health back in the United States. Still, Pat had doubts as to whether he should have been pulled from the game but watching last night's episode proved to him how bad things actually were.
"After seeing it and seeing the condition I was in, I have nothing but praise and love for the medical team for making the decision they did," he said as he described to GlobalTV.com what it was like to watch the episode with his family.
John Powell: It must have been very difficult to relive such a traumatic situation especially with your family.
Pat Cusack: "There was a lot of emotion. Being that I didn't have any recollection of it, watching did close a few doors for me as far as not knowing what happened. It was hard for not only myself but for my wife and my children to see me in that state."
John Powell: At the time, were you able to even take in all of the well-wishes from your tribemates?
Pat Cusack: "Not in the moment. Seeing it last night truly resonated with me that I knew the nine other people for such a short amount of time and to see their reaction, concern, it was heart-warming."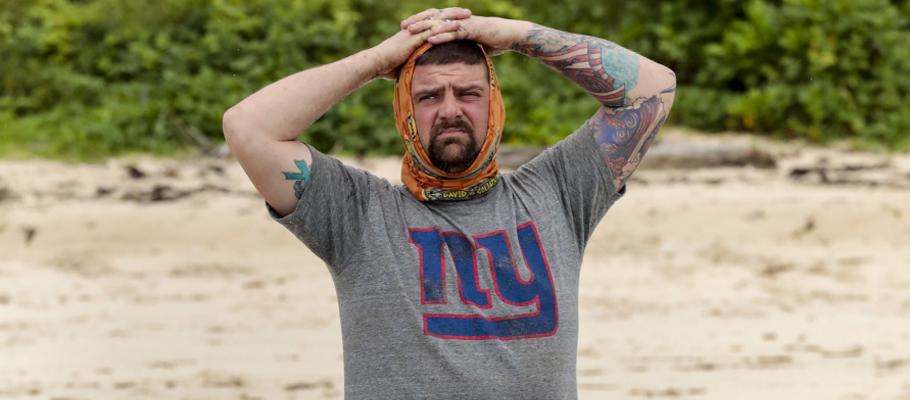 John Powell: Turning to the game itself, we saw that some of your tribemates were not really comfortable with you taking the leadership role. Having lost the Immunity Challenge did you feel you were on the chopping block?
Pat Cusack: "I was comfortable as far as I could see. I had a core five. It was myself, Davie, Carl, Lyrsa and Jessica. We had a solid five. We just needed to bring the two nerds in to give us the numbers. Nick was going to go home."
John Powell: So, with Nick was it a trust thing? What turned people against him?
Pat Cusack: "It wasn't a trust thing. It was his work ethic. Soon as we arrived on the beach, we were busting our tails to establish a shelter as we knew the storms were coming. Meanwhile, we are all looking over and Nick is looking up admiring the blue sky. He is over at the cliffs staring out into the ocean with the waves crashing against the beach. At that time, we were thinking maybe we only need a shelter for nine people." (Laughs)
John Powell: What was going through your mind when the theme of the season was revealed to you?
Pat Cusack: "I embraced it because I am a David. I may be a Goliath now because everything I put my mind to I finish. My upbringing and my story is a David. I have had to scratch and claw for everything I have in my life. Not coming from money and having kids right out of high school, I was thrust into adulthood at a very young age. My accident? It is just another rung in the ladder I have got to climb to get back and play."
John Powell: This might go without saying but if you were invited back would you play again?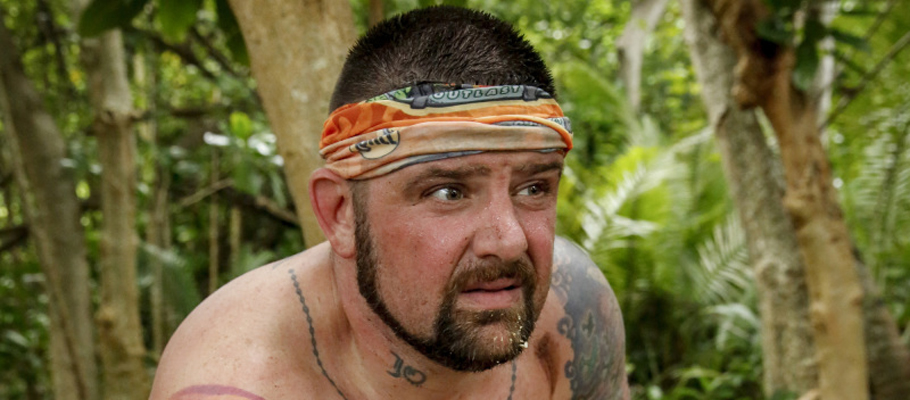 Pat Cusack: "I would walk to Fiji if I had to." (Laughs)
John Powell: Now that you were able to see how your game was playing out, would you change anything if you had a second chance?
Pat Cusack: "After seeing what some of my tribemates said that I was being bossy, maybe next time I will sit back and not be the guy who takes the reins and rides the horse all the way to the finish line."
Watch Survivor: David Vs Goliath Wednesdays at 8 et/pt on Global.
MORE SURVIVOR