Survivor's Natalie Cole Says Jeremy is Full of Crap
Survivor's Natalie Cole Says Jeremy is Full of Crap
John Powell – GobalTV.com
Milk and vinegar. Maple syrup and ketchup. Chocolate and onions. Some things in this world are just not meant to go together. You can add Survivor's Jeremy Crawford and Natalie Cole to that list. The Goliath Tribe members didn't get along from the very start and according to Jeremy still haven't buried the hatchet to this day. Part of the reason for that is that Natalie believes she saw right through his act on the island.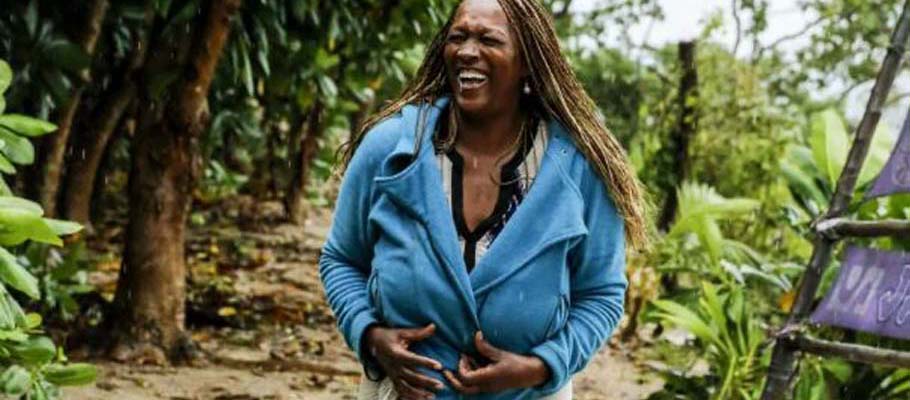 "Jeremy was full of crap!  He was maneuvering under the guise of trying to help me when in fact, he very clearly told me on Day One that either he or I would be voted out first and it would not be him.  He refused to entertain the idea of working with me as I approached him the afternoon of Day One.  What he did not know what that both John and Dan had separately already agreed to be my allies. People think I argued with Jeremy but look back at the season, you will never see me initiate an argument with him. What you will see is me defending myself against him," Natalie told GlobalTV.com.
A question many viewers had about this week's episode is where the castaways were evacuated to when the cyclone hit. Natalie has an answer.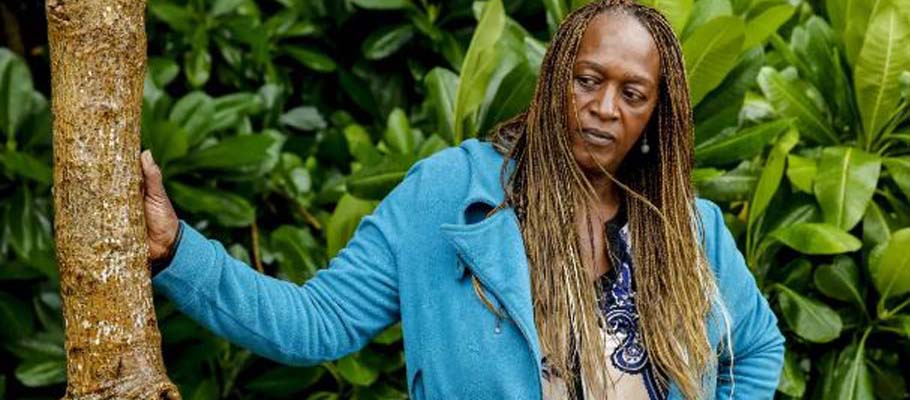 John Powell: Could you tell us a bit about how you were evacuated, where you stayed, what happened?
Natalie Cole: "This part is a bit of a blur. We went further inland to a temporary shelter that looked like a campsite shelter. There were a few flimsy cots to sleep on.  Everyone doubled up onto the cots and slept for a couple of hours.  I sat at the table and thought about how I would improve my game."
John Powell: Now that you have had time away from the game and have watched the episodes, how do you feel about the situation with Nick and his jacket?
Natalie Cole: "I should have taken more time to explain to Nick what was really going on. I never wanted his jacket as I had my jacket. Angelina was willing to keep who gave up their jacket. I did not do a good job in explaining that to Nick and it became 'Natalie wants my jacket'. So, asking if the jacket was worth a million in retrospect was not the right approach with Nick."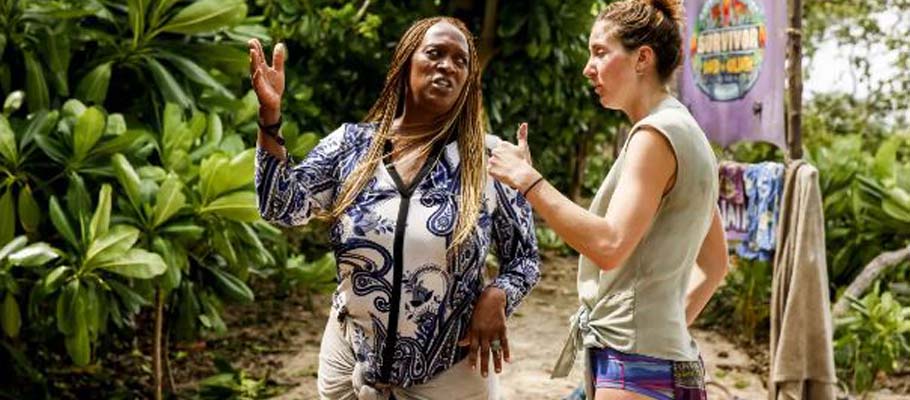 John Powell: If you could play again would you do anything any different?
Natalie Cole: "Yes. I would try harder to connect with all tribe members.  The fact that I wanted my allies to not be known, it made it difficult for others to see the value of having me and the relationships I did have.  I had the two strongest guys to say that Day One they were committed to me and I believe them both.  Dan did waver at some point because he was so connected with Kara. I told him that Kara was playing him, which I confirmed with Angelina and he was insulted by that conversation.  I would try to be laid back and start crying whenever something does not seem quite right as that seems to be working for some."
What do you think of Natalie's tactics? Let us know in the comments below.
Watch Survivor: David Vs Goliath Wednesdays at 8 et/pt on Global.
MORE SURVIVOR