Live Feed Spoilers: Noms have been decided but the true target is still up in the air
Live Feed Spoilers: Noms have been decided but the true target is still up in the air
By John Powell – GlobalTV.com
The Big Brother house has its final nominees for the week but those who hold the power still aren't sure who they are voting out come Thursday.
HoH Jared nominated Cameron and Red. Cameron won the Power of Veto and pulled himself off the block at today's meeting. Jared nominated Jag in his place.
After the veto ceremony Jag spoke with Jared in the HoH room. He assured him that Red is the target not him and then Cameron is next.
"That is why he won the Pressure Cooker and that's why he won the veto. He knows he is going home. Next week, especially if you stay, he knows if he doesn't win he is going home," said Jared of Cameron.
Blue and Jared called Cameron a "superfan" like Izzy and Cory. He knows his days are numbered.
"He knows the next situation for him will be a backdoor," Jared added insisting that the seven alliance will continue forward.
"We have to keep each other on point," said Jared.
Earlier in the day, Jared consulted with his mother Cirie and Izzy.
"What do we do about the Blues and the Matts who might not be happy about voting out Jag? How do we clean that?" asked Jared. "I am not so worried about Matt. I am worried about Blue. I don't want people to not trust us and be ready to snake us."
"The only person it will affect is Matt. There isn't a large contingent that we would be upsetting," said Cirie.
"I think that will be rough if we don't tell him," warned Jared.
"I think we should tell him but Jag is going to go berserk. We should tell him at the last minute," said Izzy.
Jared reminded them that they have days before they have to make their final decision about who goes home this week.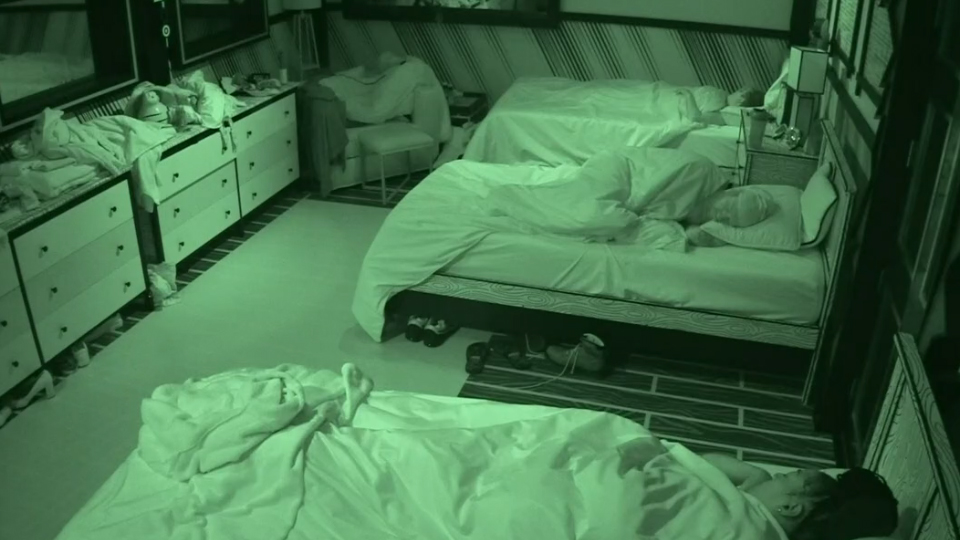 Check back for all the latest Big Brother news and interviews.
Big Brother airs Sundays and Wednesdays (8:00-9:00 PM, ET/PT) and Thursdays (9:00-10:00 PM, live ET/delayed PT), featuring the live eviction show hosted by Julie Chen Moonves, on Global TV.