Live Feed Spoilers: HoH makes their noms as one of their closest allies plots a betrayal
Live Feed Spoilers: HoH makes their noms as one of their closest allies plots a betrayal
By John Powell – GlobalTV.com
It is no surprise after their massive argument yesterday that Jared has put Cory and his showmance America on the block today.
Before the nomination meeting Jared met Cory in the HoH room. After their falling out and fight yesterday Cory was not surprised to learn that Jared was going to nominate them with Cameron as a backdoor option.
Later, Jared met with Cameron. Cameron promised he would keep Jared and Blue safe if Jared keeps him safe.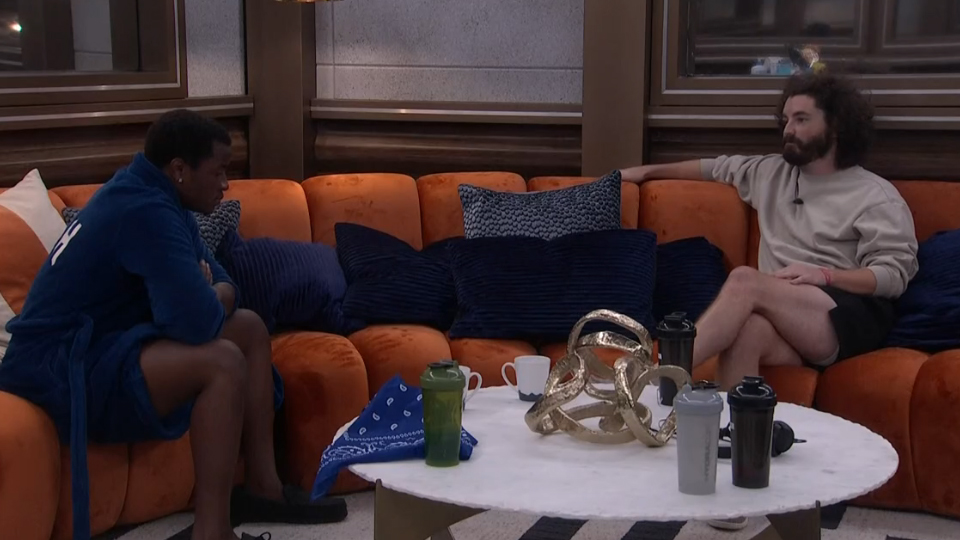 "We're not supposed to be working together. Cameron is the evil asshole who has been lying to everyone. What the f—k? I am not that guy. I have never been that guy. I just keep getting painted as this f—-g asshole. Here is what I can tell you. You have an entirely new game. We all have an entirely new game. Some of us. The rest are still going to be fighting for our f—–g lives," said Cameron.
Jared's mom, Cirie, hugged him when it was her turn to chat to him privately in the HoH.
"I was so proud of you!" said Cirie about the Wall, HoH competition. "I knew you were going to break your arm before you would ever give up."
"I need to help you too," said Cirie about not being able to win competitions.
"You ARE helping me by doing what you do," said Jared.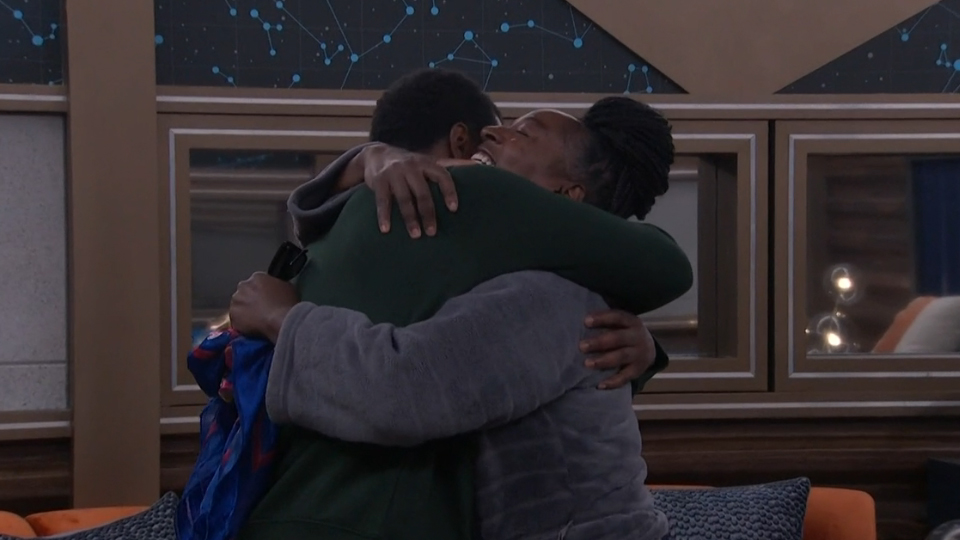 "We lost a crucial piece. You know how bad I wanted Izzy to stay," Jared continued surveying their situation.
Jared explained to Cirie about his conversation with Cameron and how bad he wants to make it to jury.
"He was squirming," said Jared.
"Good! Motherf—-r!" said Cirie. "Make a deal with him."
What Jared doesn't know is that one of his closest allies could be plotting his demise as early as this coming Thursday.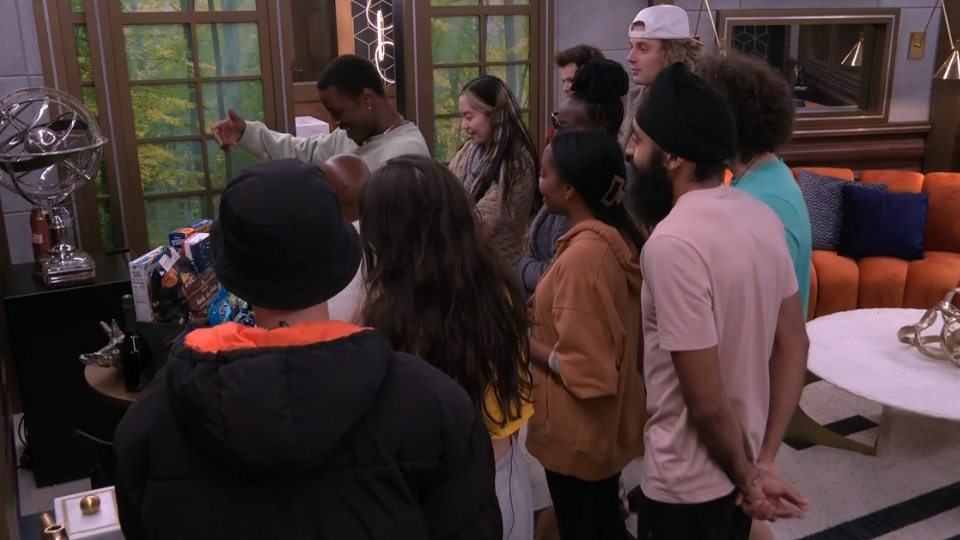 After Izzy's eviction a tearful Blue patched things up with Jag, whom she drifted away from recently.
She then addressed the cameras, viewers while laying in the HoH bed, room all alone.
"My eyes become that much more open the things that are happening…I don't give a f–k about jury management. I don't give a f–k about saving my relationship here yet. Let's get Cameron out this week so I can get Jared up next week. I am going to give him a chance to talk to explain himself. I'm just interested to see how he's going to weasel his way out of this one. I will give him a kiss tonight, maybe. I might profess my love for him this week too. If he wants to play, it is game on!…I really hope I win HoH next week. For him, it will be straight from the HoH room to the outside. He should get the joy of taking Cameron out now. I'm going to have the joy of taking him out."
Check back for all the latest Big Brother news and interviews.
Big Brother airs Sundays at 10:30 PM ET and Wednesdays and Thursdays at 8:00 PM ET for the rest of September on Global TV.