Ciera Eastin Blames Malcolm for Her Exit – Survivor 34 Exit Interview
Ciera Eastin Blames Malcolm for Her Exit – Survivor 34 Exit Interview
By John Powell – GlobalTV
The third time wasn't the charm for Ciera Eastin.
Infamous for voting out her own mother during the Survivor: Blood vs. Water season, Ciera just couldn't escape the legacy of the determined and uncompromising game she played before. She was a massive target heading into Survivor: Game Changers and that is something she tried to plan for.
"My strategy was that I am pretty good at building relationships with people and getting them to trust me and I felt like if I had of made it further my legacy wouldn't have been an issue. I am pretty good at camouflaging that and getting people to forgive me. Unfortunately, I didn't make it far enough this season to really build those relationships," Ciera said.
RELATED: Survivor 34 – Tony Vlachos Exit Interview | Survivor: Game Changers
Ciera blames Malcolm Freberg for her exit and firmly believes he tagged her as an aggressive gamer when she wasn't playing any harder than anyone else on the Mana Tribe.
"The funny thing is at that moment, I didn't feel like I was playing really hard. I wasn't talking more than anyone. Obviously, looking back now and understanding the perspective of other people, I would have been even more muted than I thought I was," she told GlobalTV.com as she talked more about how Malcolm sunk her game.


John Powell
: It certainly didn't appear that you were strategizing more than anyone else out there to the viewer at home.
Ciera Eastin: "It was super frustrating to have it put on me but I give credit to Malcolm because I think he was spearheading that and did a great job of executing that plan."
John Powell: Is that what you wished the viewers at home got to see more of, other people strategizing?
Ciera Eastin: "Definitely, other people strategizing. It wasn't like I was this crazy woman hitting the beach and throwing everyone's name out there. All I did was join in on conversations and Malcolm was smart enough to use that against me. Everyone knows that I am a gamer and it was easy for him to accuse me of playing so hard. In reality, I wasn't doing anything that others weren't doing."
John Powell: Why do you think you were targeted over Sandra [Diaz-Twine] and Tony [Vlachos], players who might be considered far bigger threats?
RELATED: Play the Survivor: Game Changers Fantasy Tribe Pool | Survivor 34 Fantasy Pool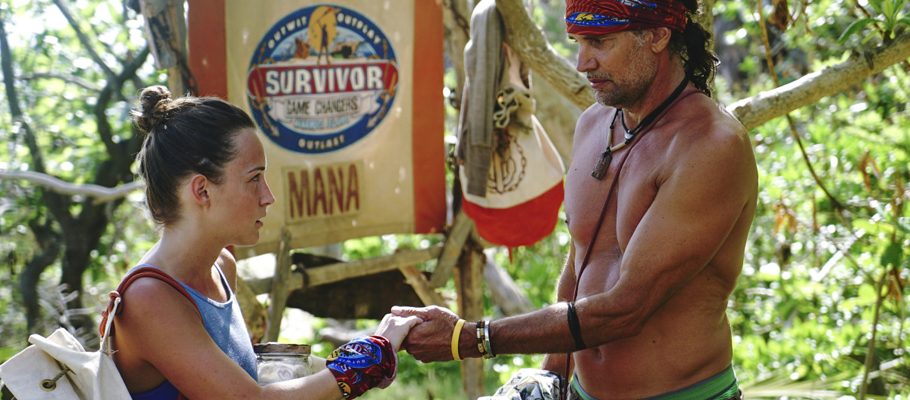 Ciera Eastin: "It totally sucks because ideally for me, I didn't want Tony gone. For Ciera's game, I would have kept Tony around but that early on, you sometimes have to go with the majority. I walked into the conversation at the well and they were all talking about Tony. I just joined in."
"I think Tony and Sandra are very obvious threats. I am a threat but I can slide under the radar. In pre-season interviews Malcolm talked about how he and I played very similar games. He wanted me gone. So, I feel more like I was a sneaky threat and they were more obvious and that is way more scary to people."
John Powell: How much are you tired of hearing…but she voted out her mom? It was used against you by many people last night.
Ciera Eastin: (Laughs) "I do hear it all the time and I am pretty used to it. Normally, it doesn't bother me because I have enough time to make people forget about it but this time I didn't have the opportunity. It was just a matter of timing for me."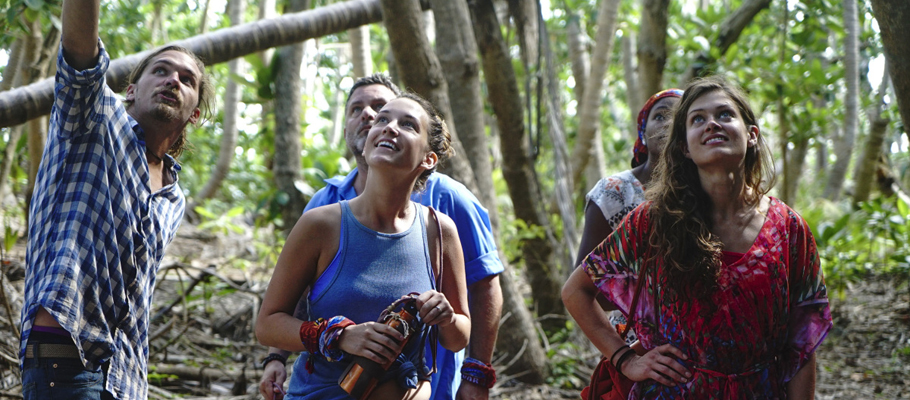 John Powell: You have played in three seasons of Survivor now. What have you learned in that time?
Ciera Eastin: "What I have learned the most is that Survivor put a lot of things in perspective and pointed out the flaws I do have in the game. Also, not to be overly confident as I didn't come into the game expecting to win but I expected to do much better than I did. I think the experience taught me a lot. Every time I have left the game I have learned something new about myself and made new friends."
John Powell: It seems like game legacies, good or bad, are the theme of this season. You were out there playing, would you agree?
Ciera Eastin: "Your legacy definitely follows you and most of the players are trying to get away from their legacies. Whether it is people's legacies being so impactful they want to convince people that is not who they are or people like Hali [Ford] and Brad [Culpepper] who didn't leave a big legacy and want to turn that around."
John Powell: If given the opportunity, would you play Survivor again?
Ciera Eastin: "I definitely would, I just need a bit of a break just to get my head out of the game and focus on my family, but I love the game so much and definitely have it in me to win. I would love to be asked back."
WATCH: Survivor 34 Season Premiere | Survivor: Game Changers – Episode 1
READER ALERT: Don't forget to grab your friends and family to play the Survivor: Game Changers Fantasy Tribe pool before episode 2. Find out who among you can outwit, outplay and outlast to claim the title and bragging rights of Survivor: Game Changers Fantasy Tribe Champion!
Watch Survivor: Game Changers Wednesdays at 8 et/pt on Global.

Next time on Survivor…