Survivor's Chelsea Townsend: I Didn't Get Credit for My Game
Survivor's Chelsea Townsend: I Didn't Get Credit for My Game
John Powell – GobalTV.com
If at first you don't succeed, try, try again. After one failed mutiny against those controlling the Survivor: Ghost Island game, Chelsea Townsend threw caution to the wind and took another shot hoping she had the numbers on her side. At a dramatic Tribal Council, Donathan Hurley and Laurel Johnson backed out of the scheme leaving Chelsea on the hook as a perceived challenge threat.
"It was the perfect opportunity. Everything had been set-up absolutely perfectly. You know at the end of the day Laurel kind of said it all: 'I can vote with the girls and I can look really good and make a big move or I can go with the guys and I know I will be safe.' Unfortunately, I don't think she was playing to win. I think she was playing to get to the next Tribal. Unfortunately for me, that meant that I went home," said a regretful Chelsea.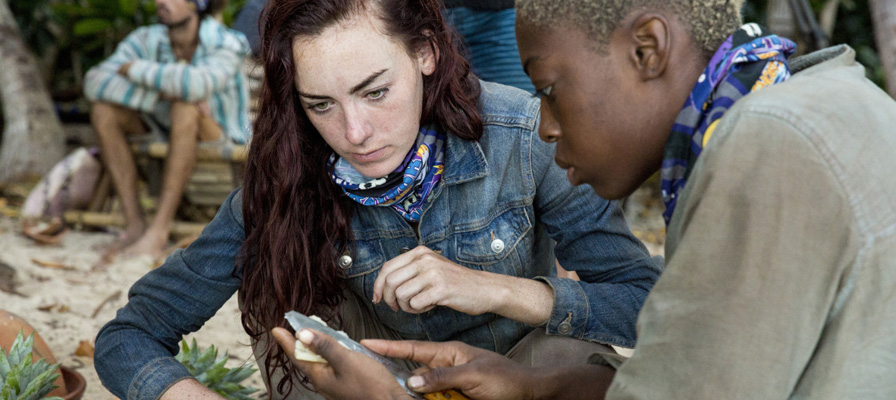 According to Chelsea, the reason why the others passed on the mutiny twice was because they were "entranced" by the security they had in the game. They were not willing to risk that over a move that might have improved their Survivor resumes.
"They have big power players and they are saying they will protect them. They will take them to the end. Then, they have people they don't feel as close with but they have a way better shot at the end of potentially beating if they start playing really hard. I think that it comes down to…Okay am I going to make a big move, start building my resume and play to win or am I going to play it safe? Maybe I'm too scared to make the big move? Maybe it's not the right time? I mean timing is everything in the game and someone's opinion on whether or not it is the right time is everybody's individual opinion," said Chelsea as she explained her frustration over her edit which she insists didn't show the strong strategic game she was playing.
John Powell: Do you take some pride in the fact that you were targeted because of your performances at the challenges?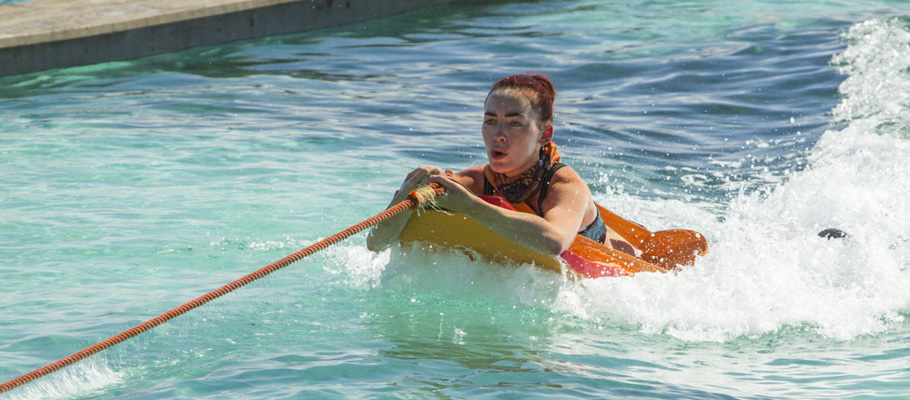 Chelsea Townsend: "I am definitely proud of that. The frustrating thing about what was shown on television is a lot of people didn't get to see how strategic I felt I was out there. I was a big part of a lot of decisions. For somebody to vote right ninety percent of the time it just doesn't fall into your lap like that because you know what's going on and you are a big part of that. I only voted wrong like two or three times. It was hard and it was frustrating to not be given credit for my strategic side. I was kind of – KIND OF – giving credit for the physical side but unfortunately the strategic side wasn't shown. It was definitely hard for me to watch back because part of the reason why the others were so threatened by me was not only because I was good at the challenges but I had good alliances, good bonds and I was playing hard."
John Powell: Besides your gameplay, is there anything you wish the producers would have included or things you wished fans would have seen?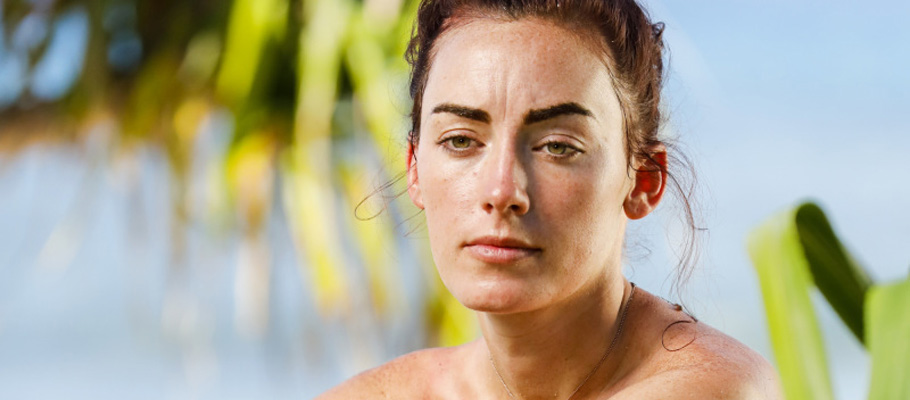 Chelsea Townsend: (Sighs) "I mean…a lot of things." (Laughs) "I mean it was my entire gameplay." (Laughs) There are so many things. On a personal level, my experience out there, there were a lot of things that I wish would have been shown. The moment I made my first fire out there and how I continued to learn. I was making fires in the dark. I was making fires in the rain. It was something I was really proud of because I didn't know I would be able to do it that well even though I practiced before the show. Just personal accomplishments like that. I just wanted to relive those moments and I didn't get to. On the game side of things, I wish they would have shown my relationships more. Nobody had any idea that I was in an actually pretty strong alliance with Dominic up until the Desiree vote. Nobody even knew we had a relationship. People missed out on some of my connections with the other people in the game and that kind of led them to be confused about the things happened because they didn't portray my relationships that well."
John Powell: As a juror what makes a deserving winner in your mind?
Chelsea Townsend: "I'm a huge Survivor fan. My entire family has been watching Survivor for years. I am not a bitter person. If you played a good game and you got me out, I will give you so much respect. The person I am looking to vote for is the person that deserves it the most. The person who played the hardest. The person who had the most honorable game. The person who won the most individual immunity challenges. Someone who performed physically, strategically and had a good game."
John Powell: Of your time on the island, what are you most proud of?
Chelsea Townsend: "I think the biggest thing that stood out to me is just the fact that my strength and independence came through. I have always had the most supportive family on this planet. They have always been there for me during difficult situations and to help guide me. I didn't have those people out there. I was on my own. I had to embrace those difficult situations and turn them into positives and keep on enduring. I really surprised myself with just how much strength I had out there."
Watch Survivor: Ghost Island Wednesdays at 8 et/pt on Global.
MORE SURVIVOR: