Y&R's Melody Thomas Scott Wants Nikki To Go Crazy!
Y&R's Melody Thomas Scott Wants Nikki To Go Crazy!
We caught up with Melody Thomas Scott (Nikki) at a recent cake party for "The Young and The Restless" ("Y&R") and she admits she and her costars from the U.S.'s #1 daytime drama have become spoiled.
WATCH: The latest episode of The Young and the Restless here!
"We have been so blessed with so much success that we're used to having these celebrations on stage," Scott smiles. "They just keep happening, and it's due to our good blessings and the fact that creator Bill Bell is still guiding us from above."
Having essentially grown up in Genoa City, Scott has enormous respect for the show that turned her into a soap icon… but did you know she almost didn't take the job?
"This part was an emergency recast," she recounts. "There was another Nikki (Erica Hope) before me and the same week I got the role, I landed a sitcom on TV — and I wanted to do the sitcom!"
Thankfully, her agent talked her out of it. "She said, 'I want you to do Y&R for a while," Scott recalls. "'Even though it's a three-year contract, we can get you out before that if something comes up.'
Almost 40 years later, she's still in Genoa City. And that pilot? It never even sold! "I definitely made the right decision in taking her advice," laughs Scott,. "So… always listen to your agent, I guess?"
The daytime vet admits that back when the offer came, she wasn't looking at the big picture. "I was only 23 and when you're a 23-year-old actor, all you really are thinking about is making your rent each month," Scott admits. "Whatever commercials or three-day parts you land, you're thrilled to do it because you can pay rent. That was my mindset, then."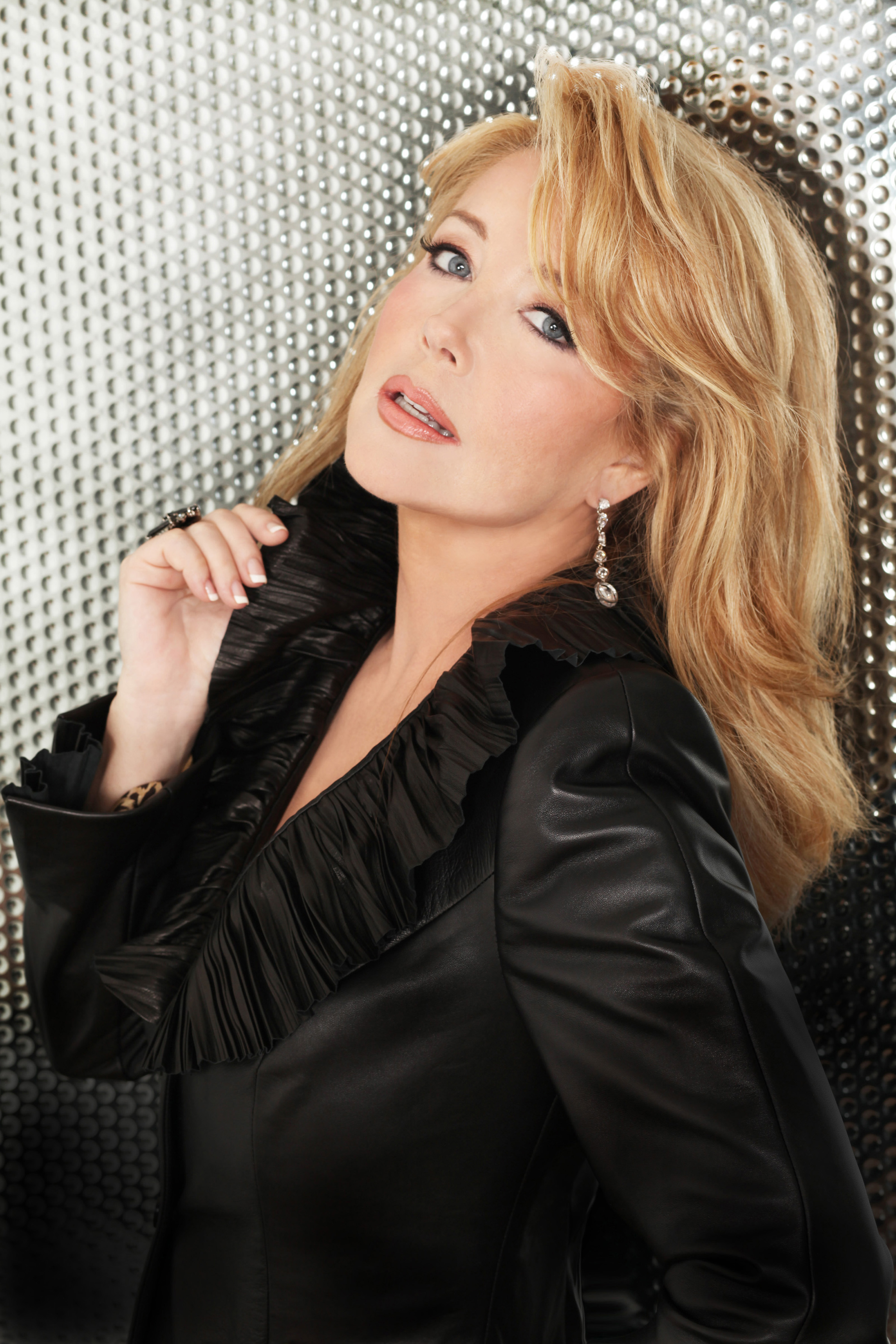 The ingénue figured she'd bank some cash and move on — perhaps to a comedy? But as we all know, that didn't happened. She can't pinpoint the exact moment she made the decision to stay, but recalls, "I was just having such a good time and so much fun with Roberta Leighton (ex-Casey) and Doug Davidson (Paul). That first year, the show was still a half-hour and let me tell you, it was quite a ride! Then it went to the hour and maybe six months into that, Bill Bell hooked up Nikki and Victor."
The pair would become one of soap's biggest super couples, but at first, it took Scott and Eric Braeden (Victor) by surprise. "We both thought, 'What the hell? The Howard Hughes of Genoa City and the stripper from the wrong side of the tracks… what does Bill see in that?'" she pans. "Now we all see it, of course! Bill had the amazing ability to figure out who would have chemistry, even when we didn't know we had it ourselves. And he wrote it so carefully, so we realized what we had pretty soon into it."
No matter whom Nikki has romanced or even married, over the years, it's always seemed to come back to Victor. "The Victor and Nikki love story has been very very powerful and important," Scott says. "It isn't even a storyline, but a saga, at this point."
Scott has seen decades of juicy turns, so when it comes to picking a favorite storyline, she balks. "You don't know how difficult it is!" she cries. "There's so many good storylines. Of course, the fans still speak of the stripping, daily. Then there's Victor and Nikki. I always love Nikki drinking, and the fans love Nikki drinking. Go figure!"
The long road from cult member to matriarch has been one wild ride, for sure, but there's still one story Scott's dying to play. "For 37 years, I have said I want Nikki to go absolutely insane in a nuthouse," she shares. "I'm talking rubber room psycho. Wouldn't that be fun? I've suggested it to every regime. I go tell them, panting like a dog, 'I'd love to do this!' Annnnnd it hasn't happened. I guess they don't want to do it."
Now there's a new regime settling in, again, which means Scott might just get her chance… Either way, she's definitely not complaining. "I'm so thrilled we have Mal Young running the show, now," she raves of the executive producer "Y&R" imported from England. "I am so impressed with him. He gets this show and is bringing it back to the standards Bill created. Life in Genoa City is great!"
Watch The Young and the Restless weekdays on Globaltv.com or on the Global Go App!