Survivor: David vs. Goliath Awards – Part One
Survivor: David vs. Goliath Awards – Part One
By John Powell – GlobalTV.com
With only two Davids left, it will be an uphill battle for sling-wielders Nick Wilson and Davie Rickenbacker to take down the Goliaths. They are outnumbered however, they might not be outgunned. As the finale of Survivor: David vs. Goliath nears it is time to hand out some awards and we hope you have an amusing time reading them as we did picking them.
News
The Professor Proton Award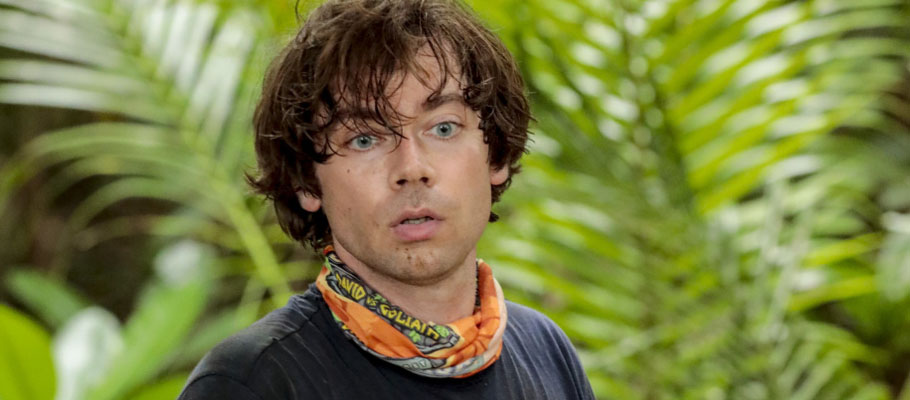 Awarded to the Survivor who has shown an amazing aptitude for science.
Winner: Christian Hubicki
Unlike any Survivor before him, Christian has delighted in exploring that connection between the sciences and a cutthroat reality show.
News
The Insert Foot Into Mouth Award
Winner: Angelina Keeley
Every time she opened her mouth to make an impression or better her status, it turned out to be a disaster.
News
Just like the Oilers and Wayne Gretzky Award
Trading at its worst.
Winner: Angelina Keeley
It wasn't as bad as the Oilers' decision to send Wayne Gretzky to the Kings in 1988 but Angelina Keeley's negotiation skills need some work. Sure, she did make a deal with Jeff Probst but it would seem that was more because of Probst's pity than Angelina's argument based on how well she has negotiated her way through the game thus far.
News
The Phillip Sheppard Award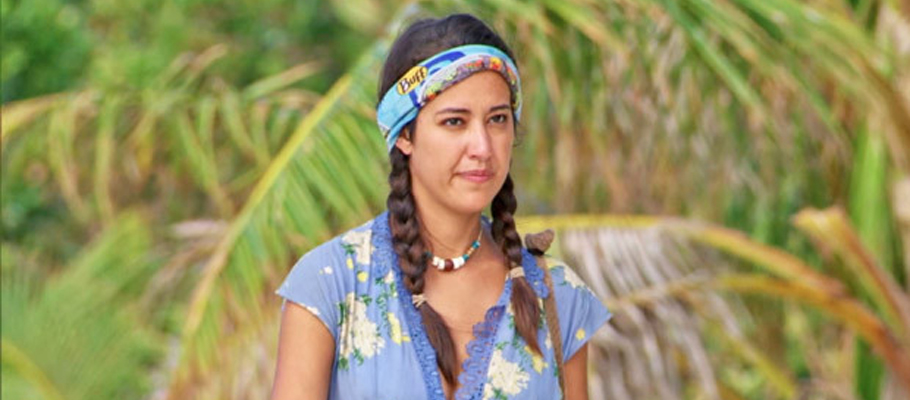 Awarded to the worst dressed Survivor.
Winners: Angelina Keeley
I hope those grey yoga, sweat pants were burned after the series was filmed.
News
The Marissa Cooper Award
Named after The OC's most infamous departure, this award is given to the Survivor who we wished would have stuck around a little bit longer.
Winners: Pat Cusack and Bi Nguyen
Both had so much potential but left the game before they even had a chance to really play.
News
The Richard Hatch Award
Given to the contestant who has masterfully schemed and outwitted their fellow players.
Winners: Nick Wilson
The booted Survivors had no idea that Nick was working so hard behind the scenes and had the alliances that he did. He deserves the award for being as stealth as he was the entire season.
News
The Susan Richards Award
Named after the member of Marvel's Fantastic Four and her superhuman ability to turn invisible.
Winner: Natalia Azoqa
Natalia who? She was booted before we could learn anything about her.
News
The Space Ghost Award
Named after Hanna-Barbera's intergalactic superhero who could use his Inviso-Belt to turn, well, invisible.
Winner: Jeremy Crawford
Even though there weren't any males who left the series without making some kind of impression. Jeremy was a fire that was quickly smothered.
News
The Russell Hantz Award
Awarded to the Survivor with the worst social game.
Winner: Natalie Cole
Despite being alerted to her off-putting behaviour she refused to change.
News
The Erik Reichenbach Award
Recognizing the most foolish strategic move of the season.
Winner: Gabby Pascuzzi
The betrayal of Christian wasn't a bad move. It was just done at the wrong time and it cost Gabby her game as she was voted out instead of Christian.
News
Best Twist of the Season
Winner: The Idol Nullifier
It added a whole new level of potential gameplay by being able to counter a rival's move.
News
Terms of Endearment Award
Awarded to the most heart-breaking moment of the season.
Winner: An injured Pat Cusack leaves the game
It was heart-breaking to see Pat pulled from the game before he really got the chance to experience all that he could have.
News
If At First You Don't Succeed Award
Awarded to the Survivor who deserve to play again.
Winners: Pat Cusack, Bi Nguyen, Christian Hubicki, Alec Merlino, Nick Wilson, Davie Rickenbacker, Alison Raybould and Jessica Peet.
Bi, Pat and Jessica barely played and the rest of the list are great competitors all.
Watch the Survivor: David Versus Goliath finale on Wednesday, December 19th on Global.