Survivor 34 Scoop – Week 2 Recap: Winners, Losers, Top Moments
Survivor 34 Scoop – Week 2 Recap: Winners, Losers, Top Moments
John Powell – GlobalTV.com
Just when the castaways thought they had it all figured out, the game changed for the Survivor: Game Changers.
In a dramatic twist, all of the players had their best laid plans laid to rest as the original tribes were swapped into three new tribes.
The new Mana Tribe consists of Caleb Reynolds, Brad Culpepper, Hali Ford, Sierra Dawn-Thomas, Tai Trang and Debbie Wanner.
The new Nuku Tribe is made up of Aubry Bracco, Michaela Bradshaw, Sandra Diaz-Twine, Malcolm Freberg, James "J.T." Thomas and Jeff Varner.
Andrea Boehlke, Cirie Fields, Sarah Lacina, Ozzy Lusth, Troyzan Robertson and Zeke Smith are the new Tavua Tribe.
Breaking things down…
On Mana, Brad, Sierra, Tai and Debbie were from the original Nuku Tribe. Caleb and Hali started on the Mana Tribe.
On Nuku, Aubry, Michaela, Sandra, Malcolm and Jeff were from the original Mana Tribe. J.T. came from the original Nuku.
On the new Tavua Tribe, Andrea, Cirie, Sarah, Ozzy and Zeke are from the original Nuku Tribe while Troyzan was from Mana.
By the looks of things it would seem Troyzan, J.T., Caleb and Hali have the odds against them but relationships and alliances oftentimes change with the tribal politics on Survivor. Stay tuned, viewers.
WATCH: Survivor Season 34 Episode 2: "Jackpot" | Survivor: Game Changers
WARNING: Spoilers below this line…
Survivor 34 Scoop – Week 2: Top Moments
This week's Top Survivor: Game Changers Moments are…
News
News
News
Moment # 5: War of Words at Tribal Council
News
News
News
Moment # 4: The Tribes are Swapped
News
News
News
Moment # 3: Brad and Tai Scheme
News
News
News
Moment # 2: Troyzan Claims the Hidden Immunity Idol
News
News
News
Moment # 1: Nuku Catches a Goat

Next time on Survivor…
RELATED: Survivor Fantasy Tribe Results – Episode 2 Points | Survivor 34: Game Changers Pool
---
Game Fail: Caleb Reynolds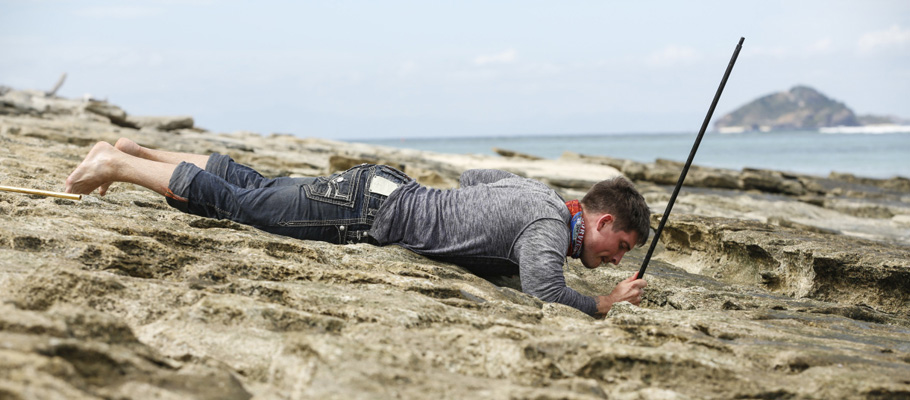 As Tony Vlachos and Ciera Eastin told us last week, as a returning player, you cannot escape your Survivor legacy. For good or for bad, a returnee's past will shadow them.
In the case of Caleb, the tribal switch landed him on the new Mana Tribe with his Survivor: Kaôh Rōng pal, Tai. Instead of their friendship being a saving grace for Caleb it was a curse. Fearing their alliance/camaraderie, the tribe voted unanimously to have Caleb walk the plank.
Strategic Gameplay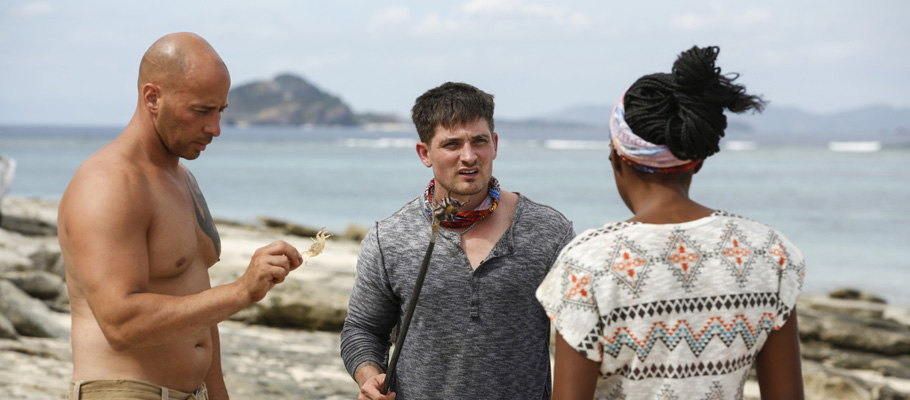 Although he didn't seem to be spearheading any of the original Mana Tribe's decisions, Caleb was always in the loop when it came to the crucial discussions at camp. He had a say and expressed his opinion but he didn't rock the boat. If he had been a tad bit more vocal and a tad bit more dialed in at the new Mana, his fate might have been very different.
Caleb Rating: 2 / 5
Social Gameplay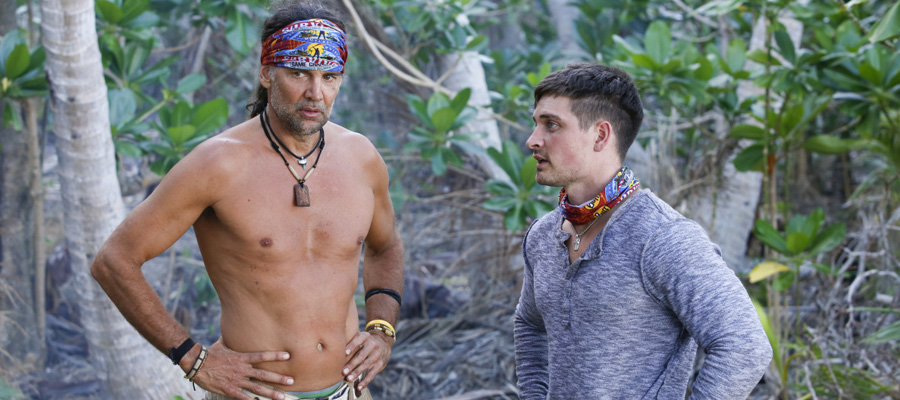 Caleb didn't have an issue with anyone and nobody had an issue with him, besides his friendship with Tai. We saw him fishing and providing for the tribe and they seemed to appreciate his efforts.
He also had a strong bromance going with Malcolm which might have developed into a strong, core alliance if the tribal switch didn't happen.
Caleb Rating: 2.5 / 5
Entertainment Value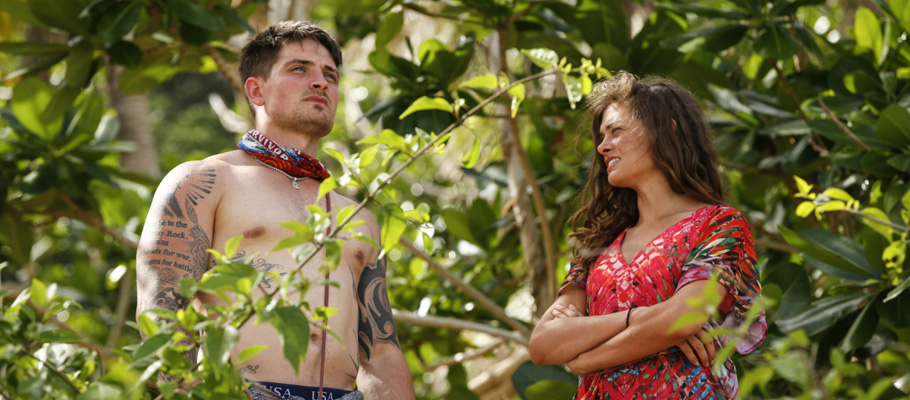 Just like his previous stint on Survivor: Kaôh Rōng, Caleb was there one week and gone the next. Once again too, the crux of his story arc was his friendship with Tai. This time however, it was that bond which ended his game.
Caleb Rating: 2.5 / 5
Caleb Final Castaway Rating: 7 / 15
---
Survivor 34 Scoop – Week 2: Powell's Picks
Who played it cool and who proved themselves to be a fool? Every week John Powell makes his picks for the worst and best players of the week.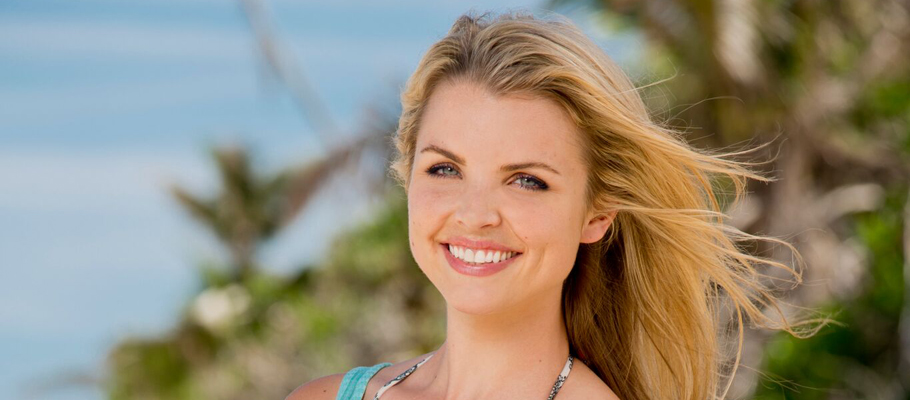 Bronze Amateur: Andrea Boehlke
One gets the feeling that her standoffish approach to Troyzan is a sign of a problematic social game which could come back to haunt her very, very soon.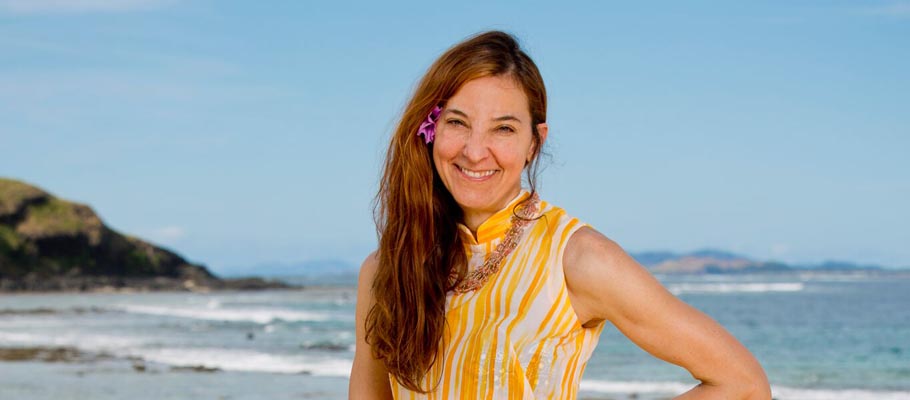 Silver Amateur: Debbie Wanner
Debbie seems to be making the same mistakes all over again. Laying down the law, bossing people around and not being very flexible or adaptable wasn't popular last time and probably won't be this time. Her days could be numbered.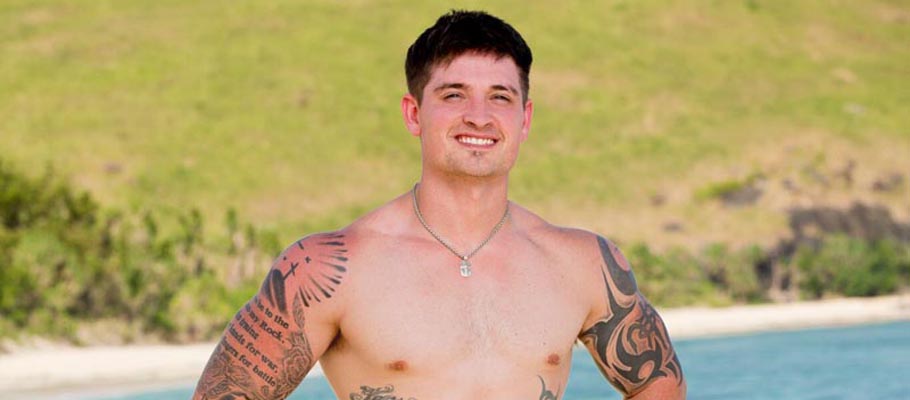 Gold Amateur: Caleb Reynolds
Unlike most weekly 'Gold Amateur' winners, Caleb really didn't  do anything that awful to sink his game. He could have had his finger on the pulse of the new tribe was his only massive mistake.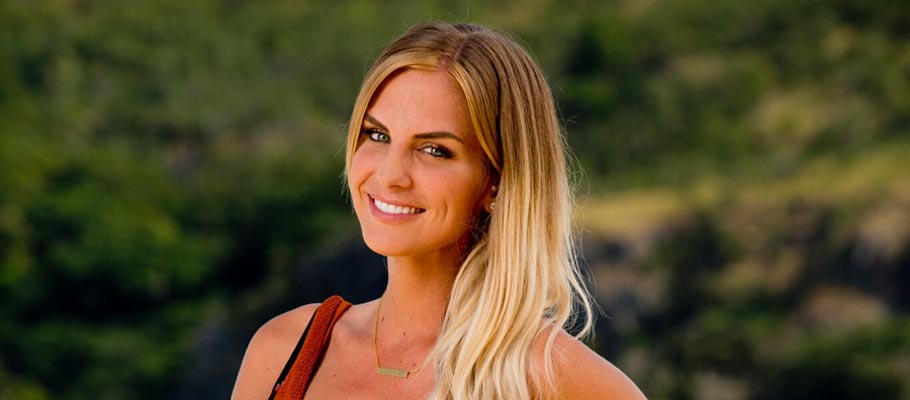 Bronze MVP: Sierra Dawn Thomas and the Hidden Immunity Idol
It was great to see Troyzan have to pull a sleight of hand in front of his own tribe to secure the hidden immunity idol and Sierra has proven that she has her head in the game.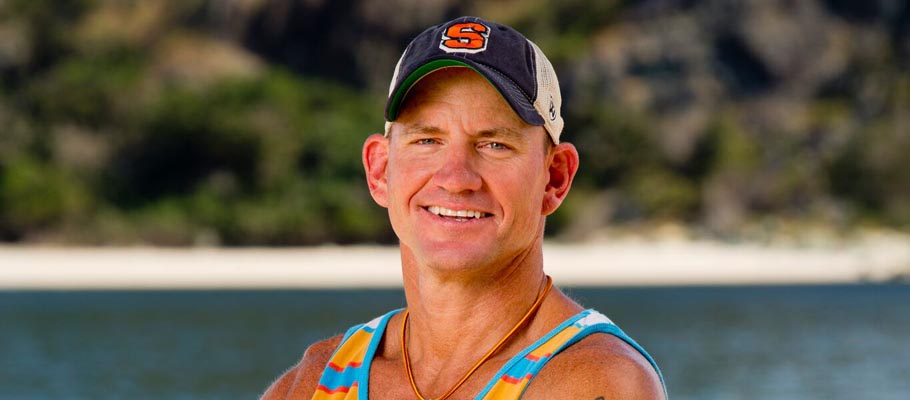 Silver MVP: Brad Culpepper
Brad has had some great insights already and really played the Tai-Caleb situation quite well.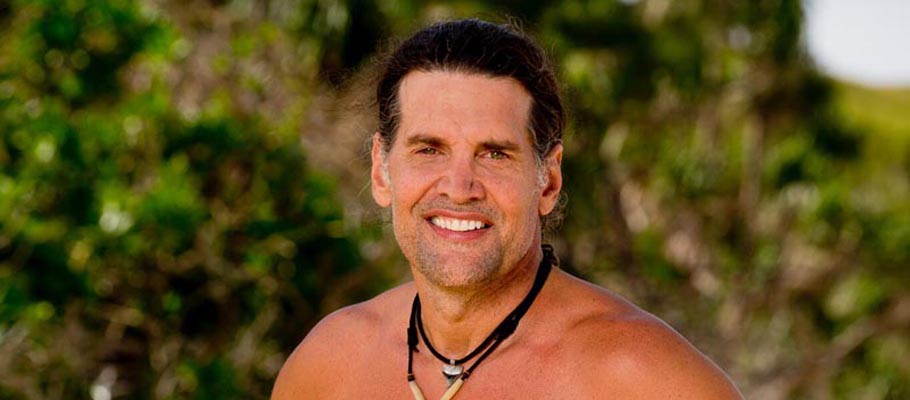 Gold MVP: Troy "Troyzan" Robertson
Not afraid to put his neck on the line, Troyzan claimed the hidden immunity idol in a risky situation and is playing a very clever and very cautious game right now.
Watch Survivor: Game Changers Wednesdays at 8 et/pt on Global.