Sharon Case's Dreamy Escape from The Young and the Restless
Sharon Case's Dreamy Escape from The Young and the Restless
The Young and the Restless star Sharon Case (Sharon) takes us on her most recent vacation to Paris, Corsica and Sardinia — and even shares photos! WARNING: This avid traveler's stories may insight wanderlust.
When not dealing with Sharon's drama in Genoa City, Sharon Case loves to see the world… but she doesn't like making plans. "I'm not that person," she shrugs. "It's just how I am and how my friends are. Our trips are usually last minute. We don't know any other way to travel."
So when one of Case's travel buddies called with an offer in June, it didn't take much convincing. "She said, 'This is our itinerary. We just put it together. If you want, show up at the airport on the island of Corsica, Monday at 1 p.m.,'" Case recalls. "Um yeah, I can manage that!"
She actually did one better — she stole two days alone in Paris, first! "I wouldn't want to travel everywhere on my own, but I like going to cities I know well by myself for a few days," Case says. "Then I get to make all my own decisions — I can't tell you what a relief it was to actually do what I wanted to do and stay where I wanted to stay in Paris! Having been there so many times, I really know my way around and there are things I've never gotten to do. This time, there was no one else I needed to consider. It was just me! So I really got around."
The daytime diva even got to stay in the neighborhood she's been dying to visit since Y&R went on location in Paris in 2008. In reviewing Cases' vacation photos, devoted fans might recognize the flashback we included of her and Joshua Morrow (Nick) learning lines right by the Hotel Recamier — where she stayed on this trip!
Italian Escape
After enjoying that quiet Parisian jaunt, Case flew to Corsica — arriving a mere five minutes before her travel mates — and hopped into a rental car with them. "Since it was planned within days of departure, we didn't really do any research until we got there," Case reveals. "We just drove around like a bunch of idiots until we found something we liked. Someone would say, 'Let's go to a vineyard,' so I'd Google the top vineyards near our location. Bingo, there was one and we drove right there. Thank God for cell phones! It was phenomenal. It made traveling fun."
Case can't say enough about the gorgeous Italian hilltop villages, restaurants and shopping — in fact, they distracted her from what she expected to be doing! "It's funny," she chuckles, "there we were in Corsica, where the main event is supposed to be the crystal clear water — and we love that! — but there were so many other things to do on those islands of Corsica and later Sardinia."
When they got to Sardinia, they did spend a day on the boat, but on this trip, the water activities took a backseat to feasting. "We're foodies and we were in Italy — where the food's crazy amazing," Case pans. "We were really focused on that! In Sardinia, we were going to farm-to-table restaurants on these beautiful farms and gorgeous vineyards. That easily could distract you from the water."
Now back in LA, Case knows she'll probably squeeze another trip into her summer. Her wanderlust is strong this year — which means she may even be somewhere else as you're reading this story. "But when I go somewhere, I'm going to plan it last minute," she reminds, "so there's no way I can tell you now where I'll be!"
In the meantime, Case was kind enough to share some of her recent trip pics, along with stories to go with the shots. "I didn't have a photoshoot when I was in any of these places," she says. "It was just my friends taking pictures of me laughing and having a good time."
See just how much fun she was having by going  through the photo album… just try not to get too jealous!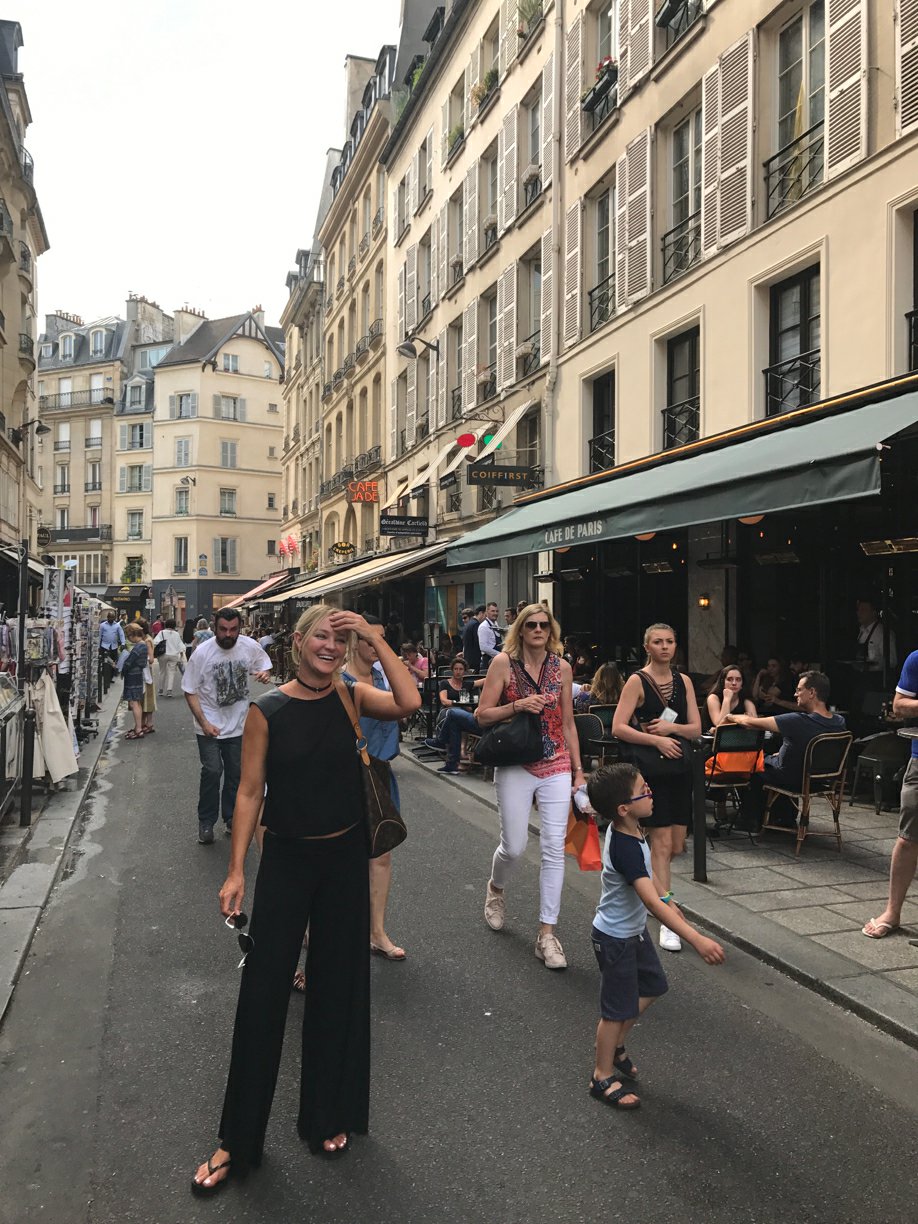 "That's the famous shopping and dining street street rue de Buci in the 6th arrondissement of Paris," Case says. "I'm standing there in the heat and had just walked kind of far… I was about ready to have heat stroke! "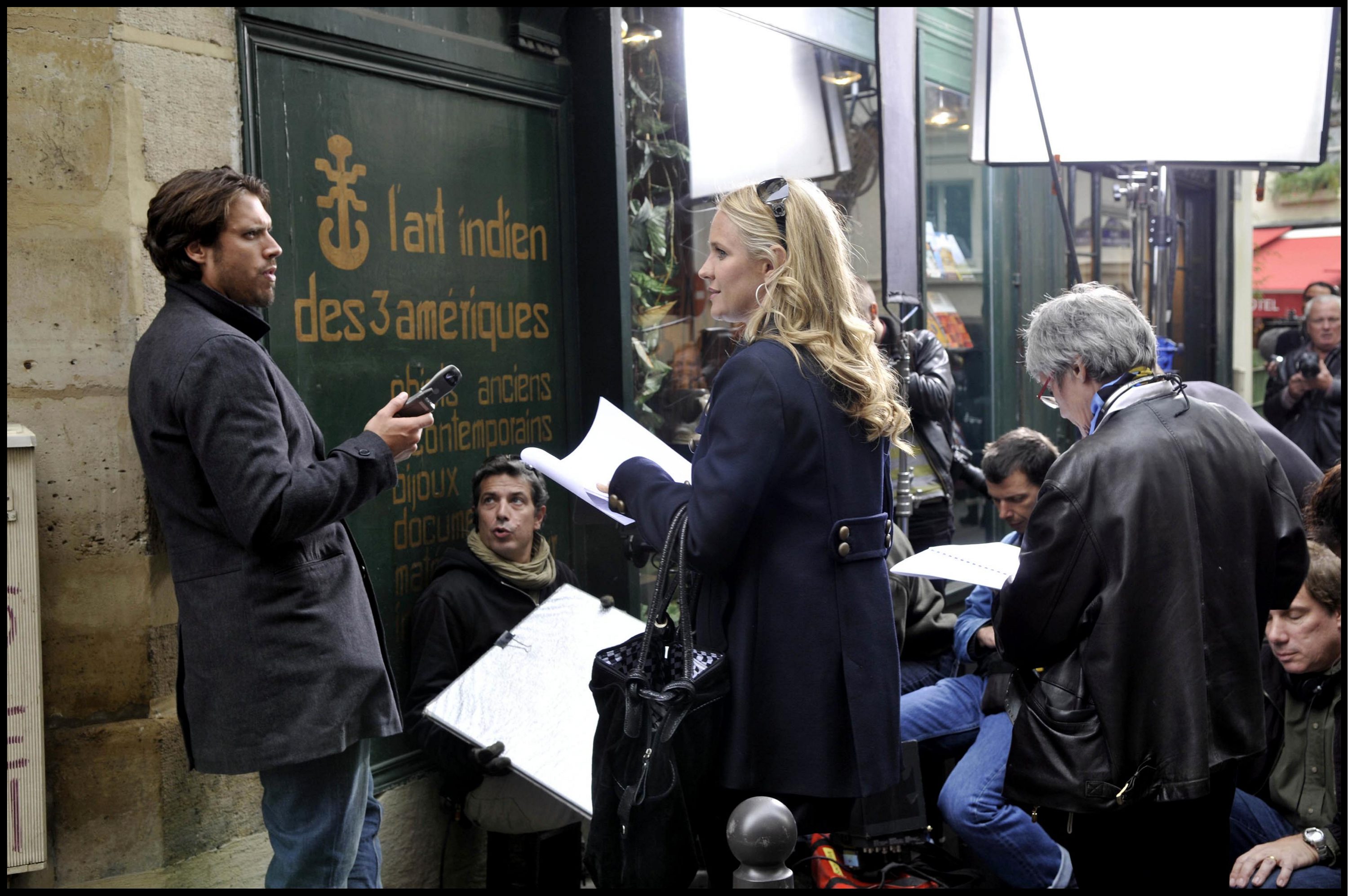 Do you remember when Sharon and Nick shared a romantic dinner in Paris back in 2008? "I finally made it back to that area and stayed at The Hotel Recamier, which was right where we shot those scenes," Case reveals. "I'd always wanted to spend time in St. Germaine and I liked staying there. There've been times in Paris where I've been crazy, but this was more mellow. I was in quiet little corners most of the time."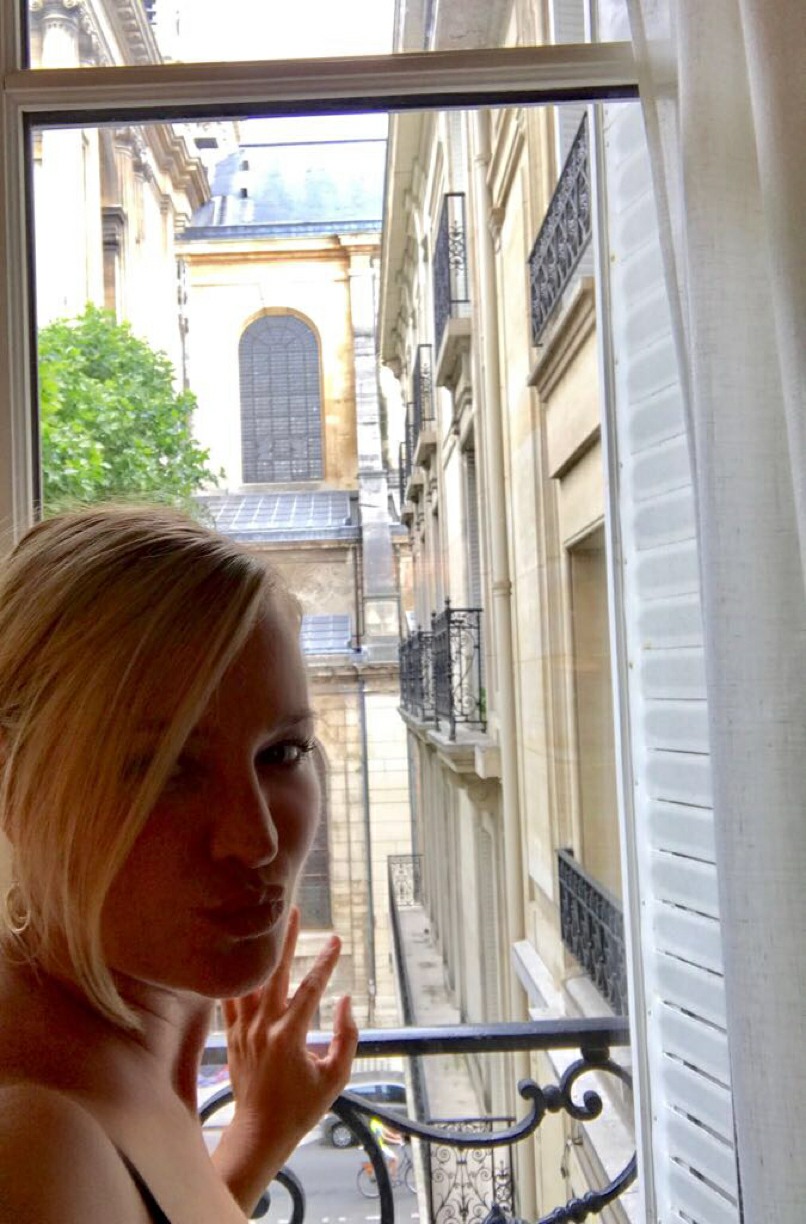 "The Hotel Recamier was so adorable and the service was above and beyond," raves Case. "I've stayed at some nice hotels in Paris when I've traveled with the show, but this cute, little boutique was just incredible. I actually meant to send a letter complimenting them."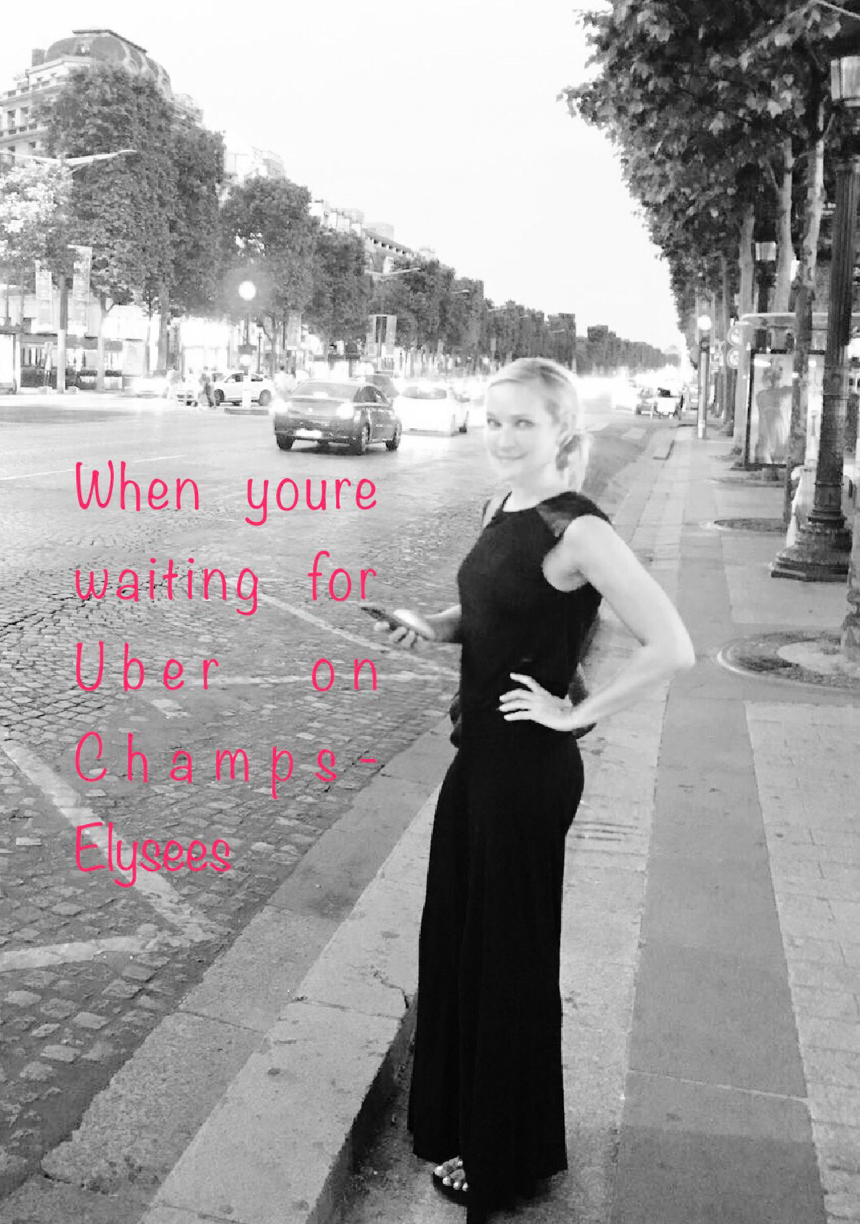 "Wherever I travel, I'm set. In Paris, New York, Mexico City — I've Ubered in every city in the world I've visited," marvels Case, who posed for this shot after meeting her Parisian pal for a drink in the famed Champs-Élysées.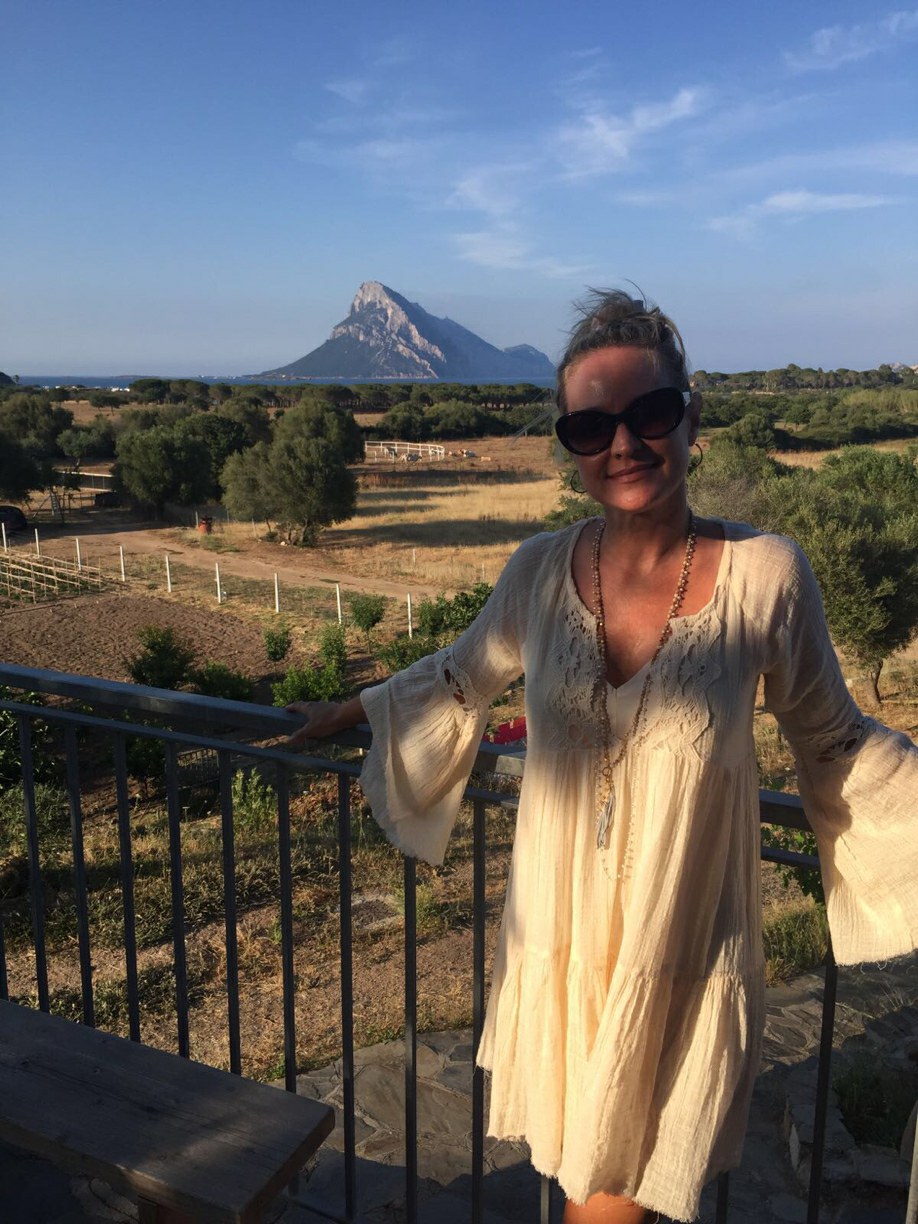 "That was a farm-to-table restaurant and in the background is the ocean, with a rock jutting out of it," describes Case, who doesn't know the names of most of the places she visited. "I loved going there, but if I travel to Sardinia again, I'll probably want to try something new. And if you google 'farm-to-table,' you'll find 20 of them!"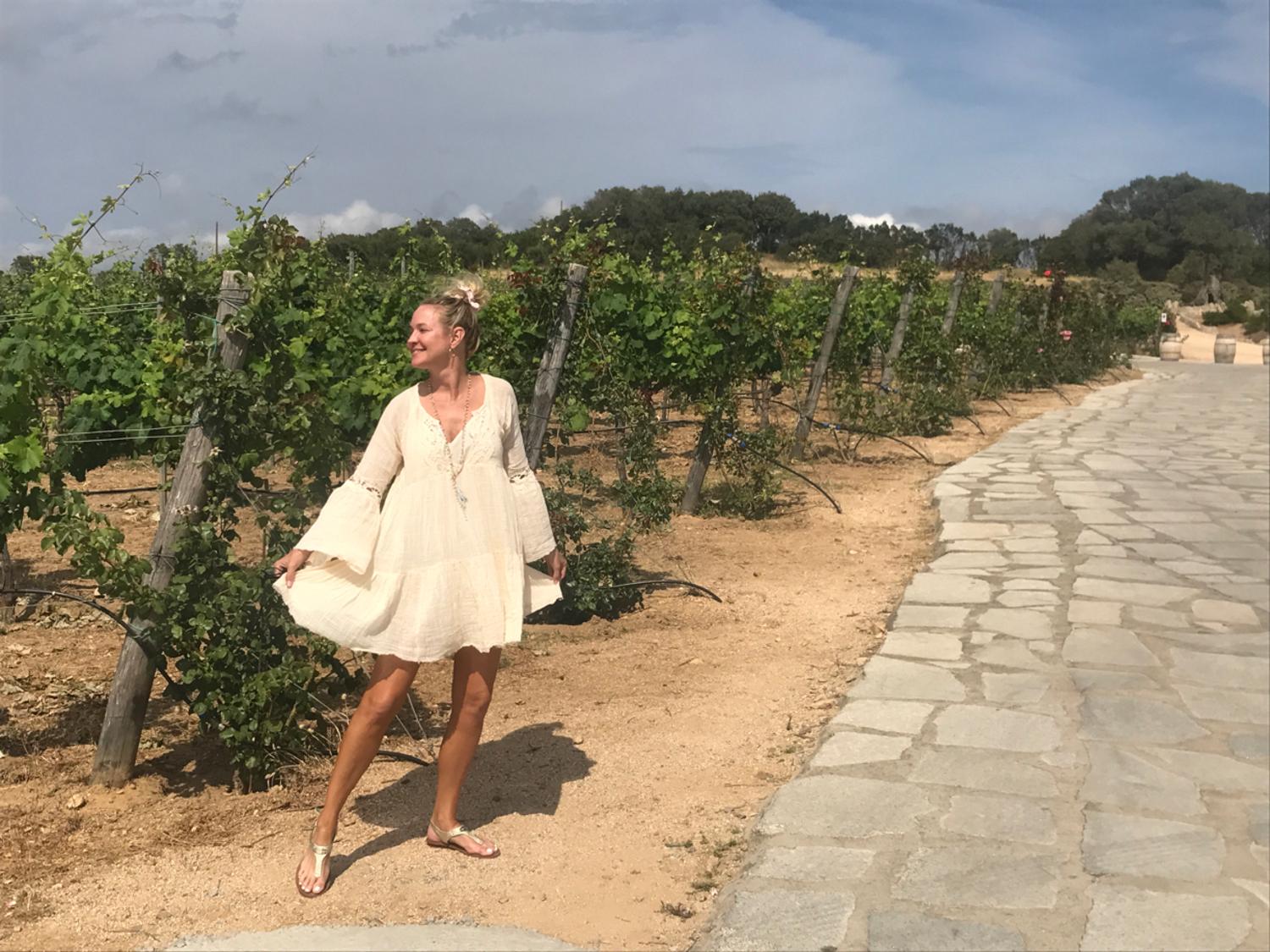 "That was a vineyard in Sardinia," Case offers. "I can't really explain the dancing. Maybe I just had a little too much wine? But I really was happy. That vineyard was the most beautiful. It's known to be the best one in Sardinia and it was really fun."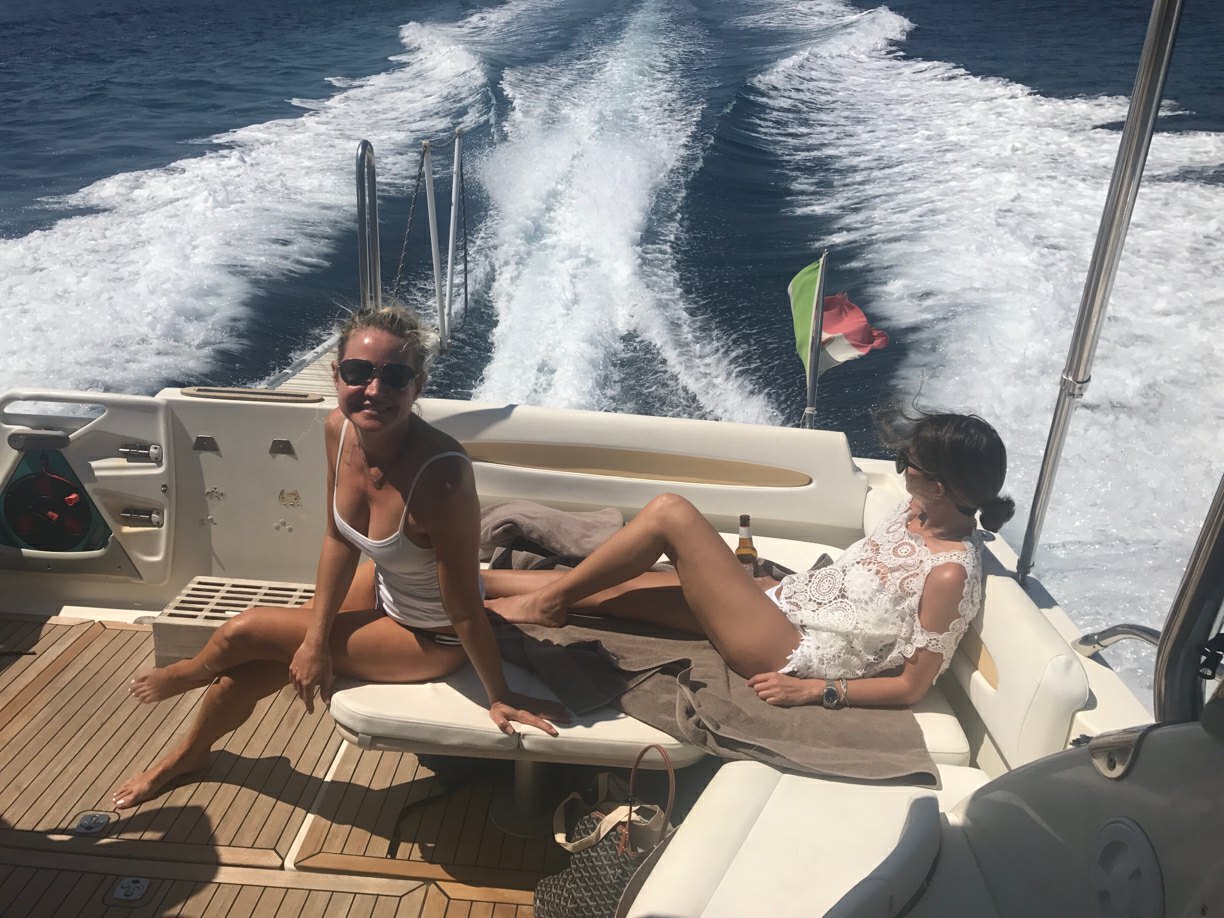 "In Sardinia, we charted a boat for the whole day and went around their famous coastline, the Emerald Coast," Case says. "We saw all these islands and great beaches, which was fantastic, and just had fun chatting on this boat all day. Being in the sun, the wind and the fresh air — we just love that!"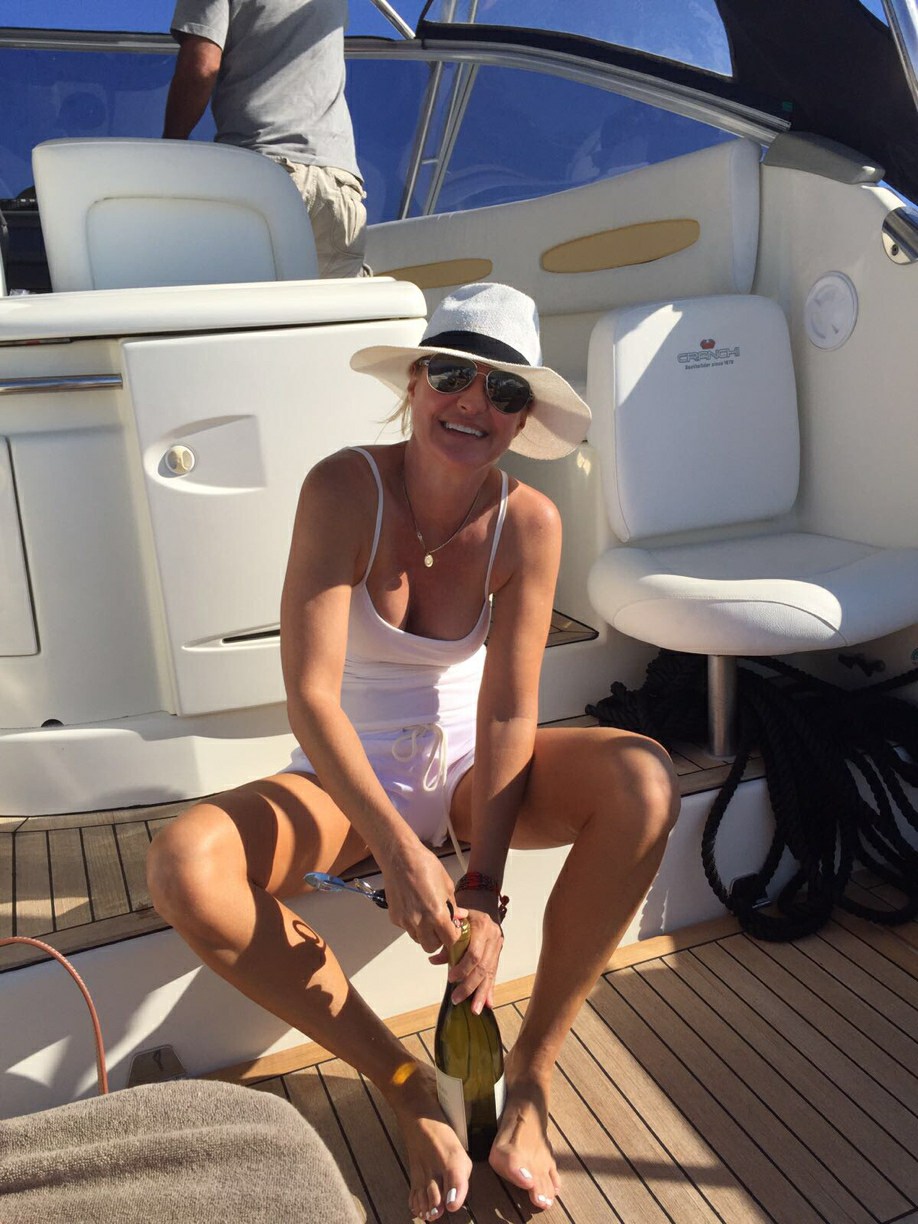 "Yes, I used my feet to open this delicious bottle," laughs Case. "I do that at home sometimes too, I realize. Sometimes, the cork just will not come out. I need more leverage. If a bottle's level with your shoulders, you can't get leverage. You have to put the bottle lower than your shoulders… or down on the floor! Also, I was bouncing around, because we were on a boat that was bumping and jumping around at high speed."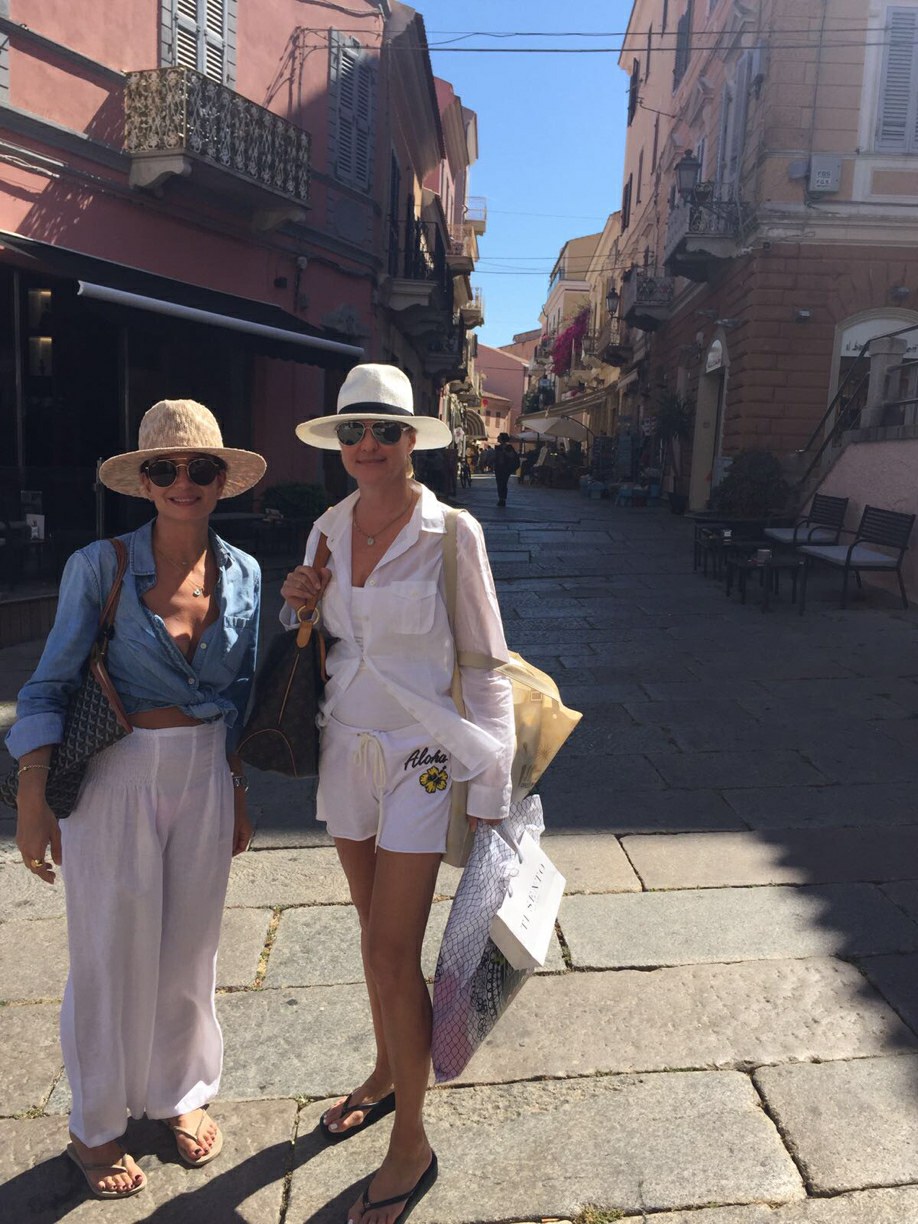 "We loved shopping and going to all these little villages," recalls Case with her travel buddy. "Our boat made a stop in this a cute little town, La Maddalena, Sardinia, so we could walk around and have lunch… but we were so busy shopping, we ended up skipping lunch. I got a fabulous new ring, a few scarves and several dresses… I mean, I've got like nine bags here!"
Watch Sharon Case on The Young and the Restless, weekdays on GlobalTV.com or the Global Go app.