Mishael Morgan Says Goodbye To 'The Young & The Restless'
Mishael Morgan Says Goodbye To 'The Young & The Restless'
Misheal Morgan who plays Hilary Curtis on the long-running soap The Young and the Restless, has confirmed her departure via social media.  This comes after five years of playing the Y&R villain, who fans loved to hate.
Related Blog- Mishael Morgan On Playing Hilary Curtis : 'I Love Being A Little Bad'
In her Instagram statement, she says "There were many factors that lead to this decision, but ultimately, five years just felt right to me." She continues to thank the Y&R cast, crew, and fans, adding that you may see her on screen again. "Although my adventure as Hilary Curtis is coming to an end, my work on screen is far from over," she says.
See her full statement below: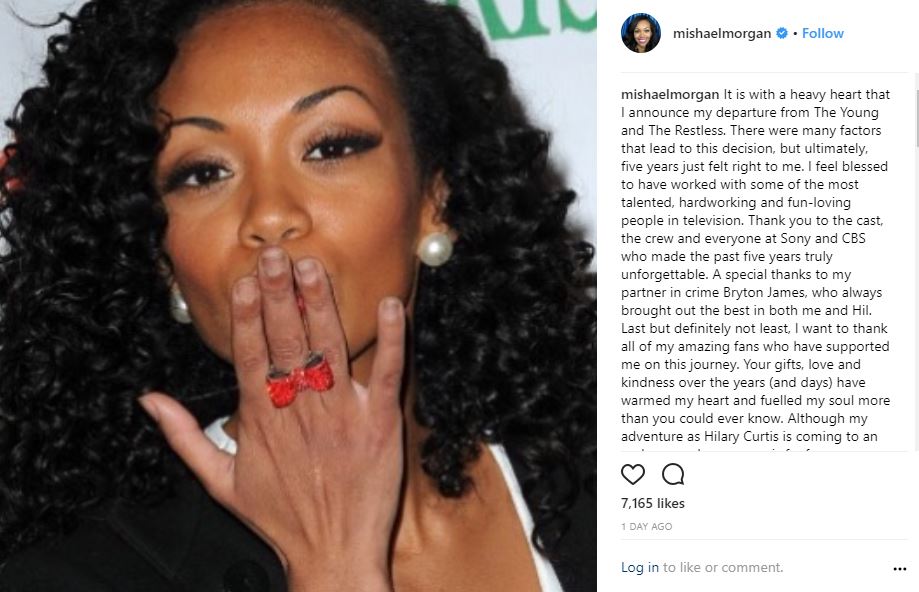 Die-hard fans will remember Hilary Curtis's first episode on June 14th, 2013, which led her to become a staple character on the soap. Hilary's self-centred narcissism took viewers on emotional roller coasters, through a scandalous love triangle, and countless catfights. She made you want to throw something at your TV screen, but also made you want to lean in while she aired out someone's dirty laundry on 'The Hilary Hour.'
It is unknown if another actress will fill the role, or if the character will be removed completely. You'll have to watch to find out…
Watch The Young And The Restless weekdays on GlobalTV.com or the Global Go app!