Mishael Morgan on playing Hilary Curtis: I love being a little bad
Mishael Morgan on playing Hilary Curtis: I love being a little bad
When it comes to The Young and the Restless villain Hilary Curtis, you either love her, hate her, or you love to hate her. The conniving character played by Toronto's Mishael Morgan undoubtedly captures your attention when she graces your screen. Mishael's impeccable portrayal of the glamorous Genoa City villain, Hilary Curtis, makes it hard to believe she's nothing like the character she plays on TV. In a recent interview with Global, Mishael revealed some interesting details about her villainous character, her experience working on Y&R, plus the near death experience that led her into acting.
You've had a near death experience that changed your career path from political science into acting. Can you tell us about that?
Yes, I was in political science because I was going to go to law school to be a lawyer. I was born in Trinidad and grew up in Canada, so we were back in Trinidad on Christmas vacation when I got into a car accident and I broke my neck. There was a lot of stuff going on while they were trying to arrange the surgery, so I had 5 days to just lay flat on my back and stare at the ceiling and think about my life. I remember thinking that I don't really have any regrets. I felt like I lived my life very positively and I just remembered feeling like there was something that I didn't do. And I knew that it was acting. It was a passion of mine that I never really pursued, so I promised myself that if I ever got the chance to walk again, and my surgery went well, that that would be something that I would at least try. It's crazy when you start doing something that you're supposed to do – everything just falls into place. It's like you're aligned in the right direction. I felt like I was on the right path.
You live both in Toronto and in LA. What about Toronto made you decide to live part of your life here?
I've had such a hard time – I can't give up Toronto. I've been put in so many different circumstances where it's just easier to not go home as much. For me, my family is still here and I just love this city. I feel so at home. I miss the food, I miss the people, I miss the energy of Toronto. There's something that's so authentic – something that you can't explain  – and if you live here, you feel it. I feel like I've never appreciated it until I moved away. We're in a fast-paced city but there's something about this city that I just love and it will always be home.
You recently did an interview with The Talk's Julie Chen on GC Buzz. What was it like working with Julie?
She is amazing. She's such a down-to-earth person and when I first met her, she made a comment about the Chan-bot that everyone calls her. I was like, "Oh wow, you really embrace that." And she was like, "You just have to." Nothing really phases her. It's funny- right when she walked in, I just felt an energy. She just had this energy about her that's very confident and very calming. When we were shooting on the roof of CBS which was supposed to be a Los Angeles rooftop bar, they were battling the wind all day. Things we spinning around – it was like a tornado up there! This is LA, and there's normally no wind! Then, Julie Chen walked out and she was ready to do her scene. As soon as she came in and sat down, the wind was gone. It was crazy! We shot her scenes in like two seconds, and as soon as she left, the tornado started! And I feel like that's kind of what I experienced when I met her. It was just so calming and her energy was so great. It was fun and I would love to work with her again.

Do fans of the show see you as Hilary in real life?
I feel so lucky that I believe people don't see me like that. I'm hoping that people approach me very easily because they don't think I'm like Hilary. I mean, if I was walking down the street and I thought she was like that, I wouldn't approach her! People have been so amazing and open and welcoming with me and my character. I've never had anything negative from anyone. Every now and then someone will say, "You need to calm down. You're getting kind of crazy!" But other than that, no. It's all love and good fun all the time.
Aside from Victor Newman, you're one of the few true villains on the show. How do you feel playing a villainous role?
I do love playing Hilary. I've watched Y&R and soaps growing up, and being that villainous character is so fun to play. Everybody loves to hate those characters, so I'm so honoured that I was able to create Hilary who has that edge to her. But I do love that she's been redeemed in the past. She does go through cycles of being redeemed and being a little bit devious. I like that there's that balance there. But, I do love it. I love being a little bad. I feel like I'm too good in real life. I went to school and I always got straight A's and in real life I think too much about what I'm saying and how other people are taking it. And now growing up, I'm realizing that you have to care about what you think about yourself first. I'm starting to learn a bit from Hilary. Being Hilary, you don't have to think about any of that stuff. However you want to feel, or say the line, or piss that person off, you can do it. It's even more fun when you're on camera with the other actors and because you're the villainous character, there's so many little things you can do to them and they can't do anything. Like with me and Lily (Christel Khalil), there's times when I might flick her hair or push her and she can't do anything because her character isn't like that so she just has to take it.

Do you have any inspirations or rituals that prepare you to play such a mean character on screen?
I do get inspiration from some of the other villains that I've watched over the years. I've always loved Phyllis and Jill has a little bit of her edge to her. I've watched them throughout the years and I've always felt they were my inspiration and I understand those soap villains because of them. They did it so well.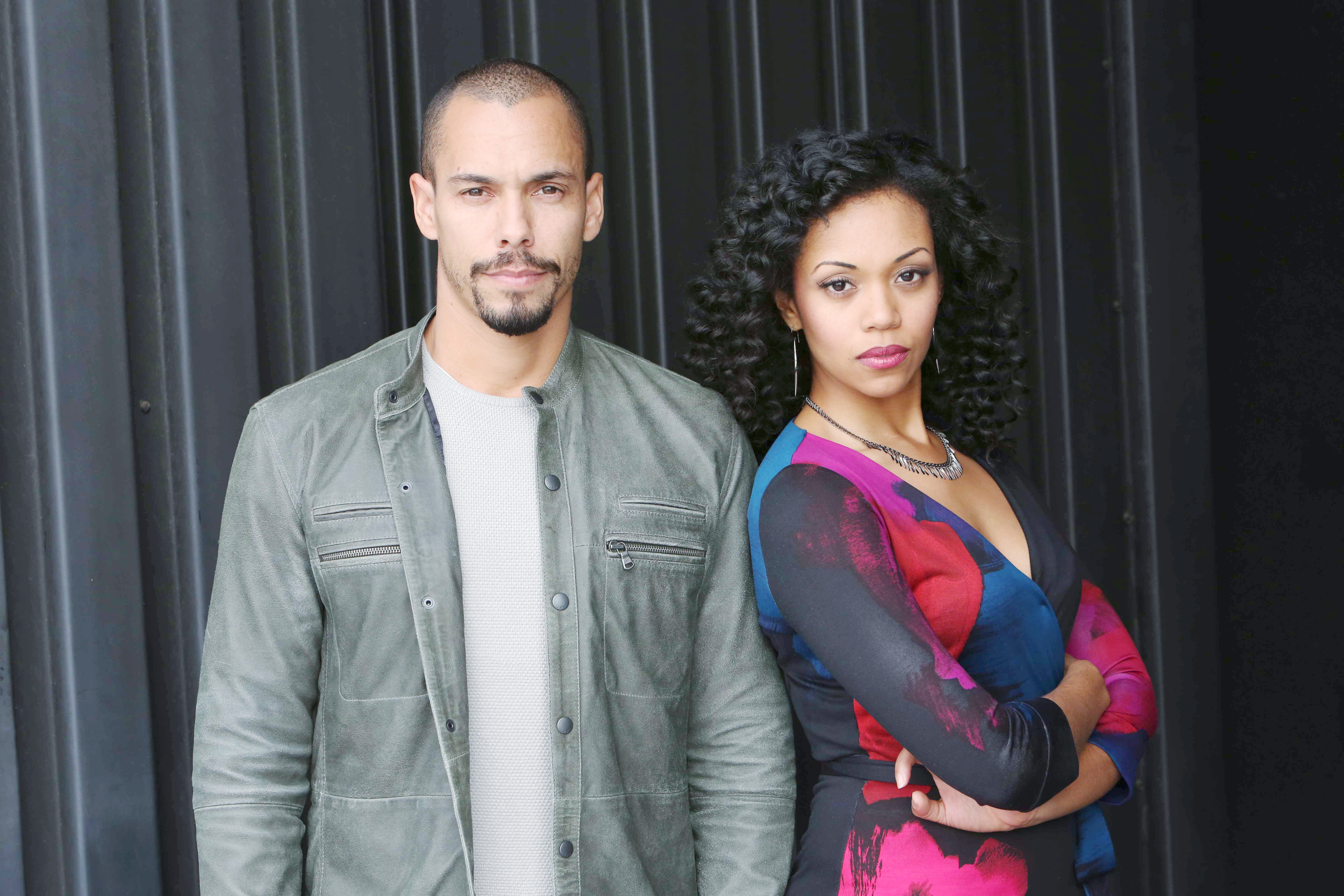 'Hevon' (Hilary and Devon) appears to be an up-and-coming super-couple that fans believe ultimately belong together. What's behind the chemistry between you two?
It's something that you can't explain. As soon as I met Bryton (who plays Devon), there was something there. We saw each other. We're so real with each other on camera. Even when we rehearse the scenes, there are nerves there, and as soon as the cameras start rolling it's like, "Okay, you got me? I got you." We became really good friends early on. A couple months before we started shooting anything related to 'Hevon' we would go out for lunch, and I think that that bleeds through.
Do you think Hilary's path will ultimately lead back to Devon?
I think so. I can't say for sure because I don't know, and because if I did know, someone would shoot me. But I do think they're like a Victor and Nikki kind of couple that will always find their way back to each other. I do think that it's always going to be a matter of time. And I think it's fun to explore the characters being with other people, but always knowing that they have this soft place to fall. If they [the Y&R writers] aren't sure what to do with our characters, they'll just get us back together. And you know we can play that and it's fun. I think that there's always going to be this back and forth between Hilary and Devon.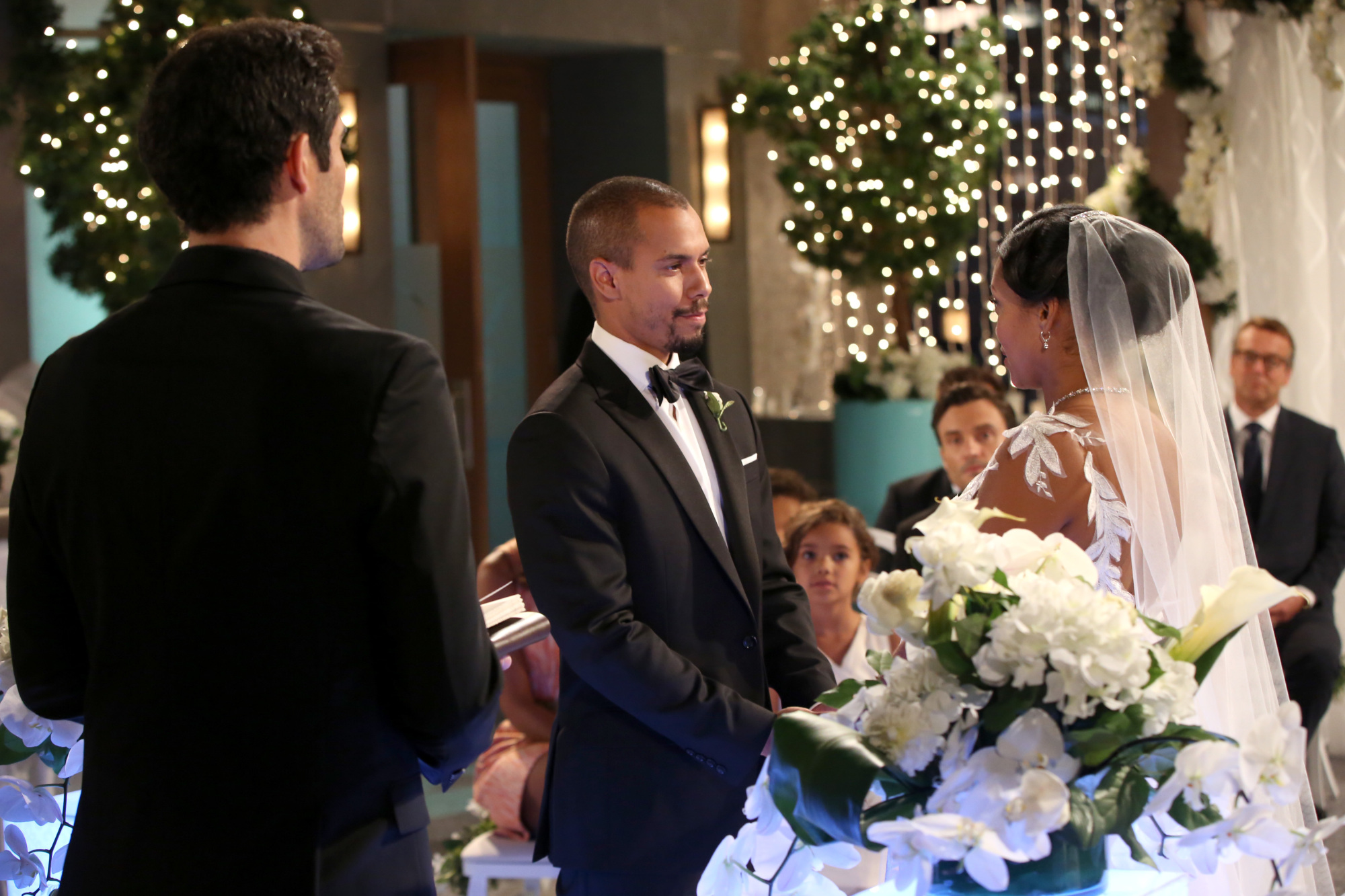 If you could collaborate with the Y&R writers, are there any storylines for Hilary you'd like to suggest?
I actually did make two suggestions for my character when I first came on the show that I'm still really proud of because I feel like they were so important in Hilary's journey. I did it very casually and I said take it if you want it and leave it if you don't. The first one was with Neil and Devon after we got into a plane crash and Neil found out that I was cheating on him with Devon. I was the one who thought, What if Hilary says this was my plan all along, totally out of love for Devon and Neil and just because she doesn't want to destroy their relationship? I kind of gave them the redeeming storyline for Hilary for that middle section and they actually really built upon it and took it in a good direction. They were really excited about it.
The next one – I didn't really mean to suggest it. I was talking on set with Christel (who plays Lily) and I was like '"It would be really funny if I woke up and I didn't remember you guys." And then we started laughing and someone came up and said "Mishael, what did you say?'" And I said "Oh, I was just thinking that it would be funny if I woke up and I forgot that I was married to Devon, and maybe I thought I was married to Neil, and he's the one who kidnapped me." Then they ended up doing it! The new exec producer Mal Young is incredible and so innovative, and he's so open to people putting their two cents in on every level. That's so important for creating content that's unique and different. And he's so open to collaborating with everyone, which I love. So I definitely think that I'll have the opportunity to pitch a few more ideas. Getting in the writing room is definitely something that I want to do. Now, you're pushing me to do it!
Your storylines are mostly centered around Devon, Lily, Neil and Mariah. Are there any characters that you haven't worked with that you'd like to have a storyline with?
Definitely Eric Braeden. I think because we're two unpredictable characters. Like I said, when we're on-screen, we have that ability to be unpredictable with each other. And he is that person on set where everyone is like, "Oh, you're working with Braeden? You better be on your toes." He'll throw things at you as an actor that's not scripted and you've got to pick it up and keep going, so you better be listening. I would love to work him – my character, just for the dynamic, and as an actor as a challenge.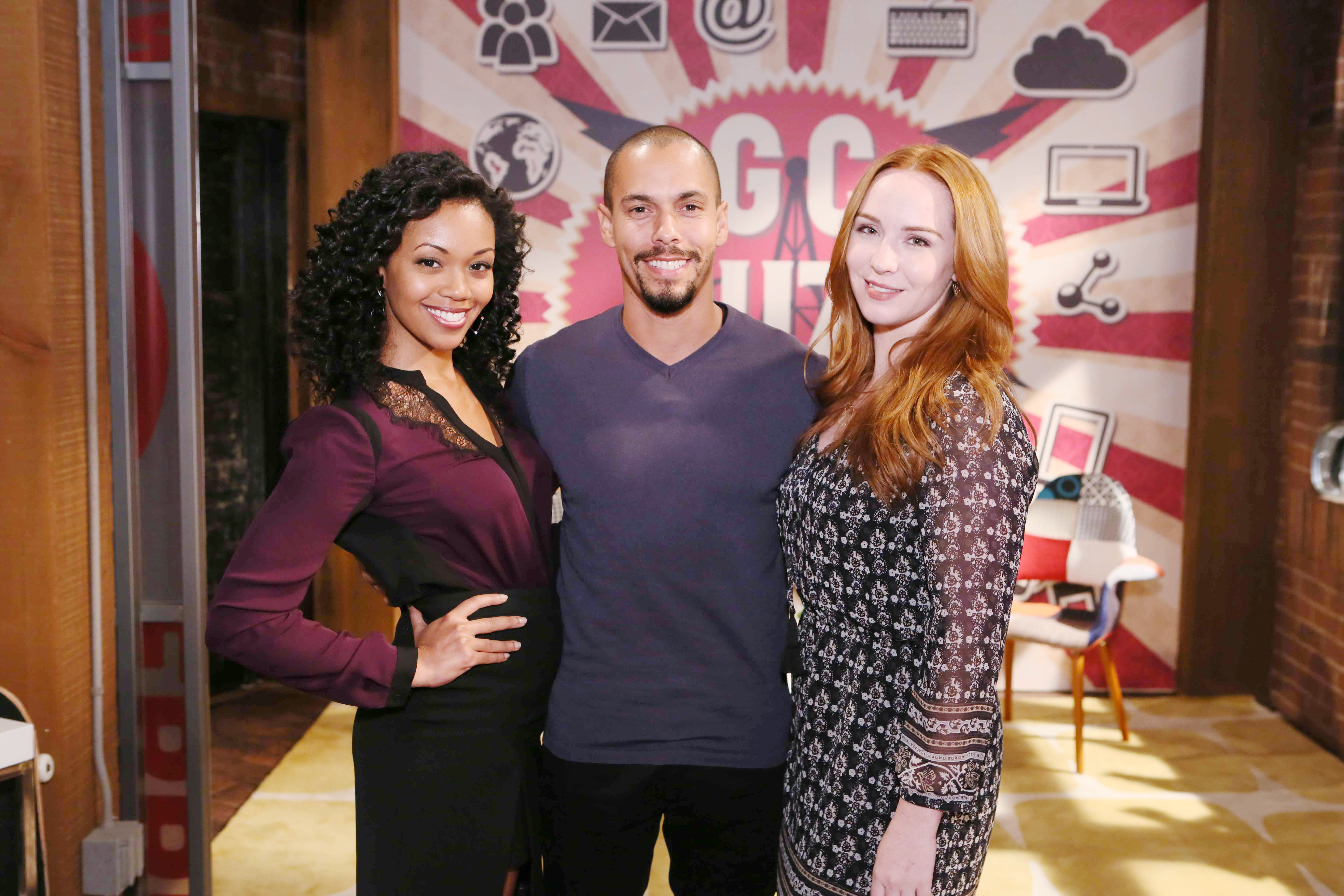 You have some of the best outfits out of everyone on the show! How close is your personal style to Hilary's? Do you ever get to keep any of the outfits?
We can sneak a couple by "borrowing" them, but they don't just open the wardrobe to us because they're always worried about if they have to re-shoot or recreate anything down the road. So they don't want to give us things and later on it's missing. But there's a few little pieces that I've snuck away over the years. Hilary's style…I would say she's a little more sophisticated than me. I definitely think when I walk into set and I put my clothes on, I look like a totally different person. I feel like I'm a method actor in that sense where I put on her shoes, or certain pieces and I feel like Hilary.
What are some things that you like to do while taking a break from the show?
Eat a lot! Getting together with family. I'm going back to LA, so I can just tell you everything that I did. We had a big party where we get as many people as possible together. I keep a house here so that makes it a lot easier to do stuff like that. I do a lot of lunches with my girlfriends and stuff and a couple playdates now with my son. I'm so lucky that all of my girlfriends decided to get pregnant around the same time. We have a lot of play dates and a lot of parties, surrounded by really amazing food!

Watch
The Young and the Restless
Weekdays on Global TV at 4:30 ET/PT, or on
Globaltv.com
or the
Global GO App.