Mark Hamill brings the Force to The Late Show
Mark Hamill brings the Force to The Late Show
Coming this Friday to a Late Show with Stephen Colbert near you… Luke Skywalker himself, Mark Hamill!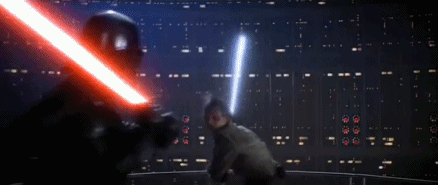 This is the first time the sabre-swinging Skywalker will appear on The Late Show. Stephen is definitely a Star Wars nerd, as he's made clear when past guests Harrison Ford, JJ Abrams and the late Carrie Fisher appeared on The Late Show. Heck, Colbert even claimed once that he auditioned for, and almost had, the role of Han Solo in Star Wars: The Force Awakens.

It was a filthy lie, of course, that only ended in embarrassment for Stephen. But he seems to thrive on those exact situations, doesn't he?
People mostly know Mark Hamill from his being the aforementioned Luke Skywalker in the original Star Wars trilogy. But did you know that he is prolific voice actor? It's true! He's done too many to name at this point, but his most notable and most remarkable role is that of The Joker in Batman: The Animated Series and related titles, as well as several Batman video games, including the critically acclaimed Arkham series. Arguably, Hamill's Joker is the best portrayal of The Joker out there, including Jack Nicholson and Heath Ledger.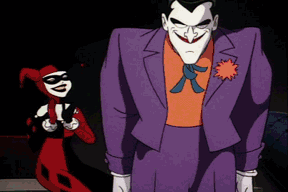 And what's really fun is that Stephen Colbert has done a fair share of voice work as well – and, coincidentally, he and Hamill worked adjacently on an episode of Harvey Birdman: Attorney At Law, a series on which Stephen was a regular.
So what can you look forward to from an appearance of Mark Hamill on The Late Show? Likely few tidbits on The Last Jedi to offer. There might be a bit of dancing around Star Wars: The Last Jedi spoilers. Stephen likes to grill his high-profile fandom guests about upcoming films, and for things about Star Wars: The Last Jedi, the actors involved are keeping things pretty hush-hush when they appear on talk shows. If you're looking for the really juicy stuff, you're just going to have to wait until the movie comes out! Why do you want spoilers anyway? It's a well known fact that the experience is much fuller if you go into the cinema completely fresh. Likely Hamill will play it just right, giving out some tasty teasers that won't ruin the film for anyone, but just enough to wet the appetite.
Expect something fun, too – it's Colbert's style. Hamill's the only guest slated for the evening, so it's going to be an extra long interview. There's only so much two people can talk about Star Wars, right?
Right?
Watch Mark Hamill on The Late Show with Stephen Colbert, airing Friday at 11.35 et/pt on Global, and watch the latest episodes online here on GlobalTV.com!