Live Feed Spoilers: Tamar tells Tom about Kandi's "mental abuse"
Live Feed Spoilers: Tamar tells Tom about Kandi's "mental abuse"
By: John Powell – GlobalTV.com
Canadian comedian Tom Green lent a sympathetic ear to Tamar Braxton this morning on the live feeds.
The two chatted alone before anyone else was awake.
Tamar explained her issues with fellow musician Kandi Burruss, whom she toured with last year. The issues have resurfaced with them being in the Big Brother house together.
"We are having problems because outside of this house Kandi and her friends were able to manipulate me into believing I am someone that I am not. So for me, it is really hard to be in the house with the person who has continuously bullied me. She continues to do it here. It is just hard for me because I don't want to play with someone like that," said Tamar.
"I have really tried to put my best face forward but it is impossible. It is an impossible task to ask of someone who has been through so much," she continued.
"I didn't really know that was going on. I just thought you guys were arguing about something that happened when you were on tour ten years ago or something," said Tom.
"This was just eight months ago," answered Tamar who is tired of Kandi's "manipulation" which she considers "abusive."'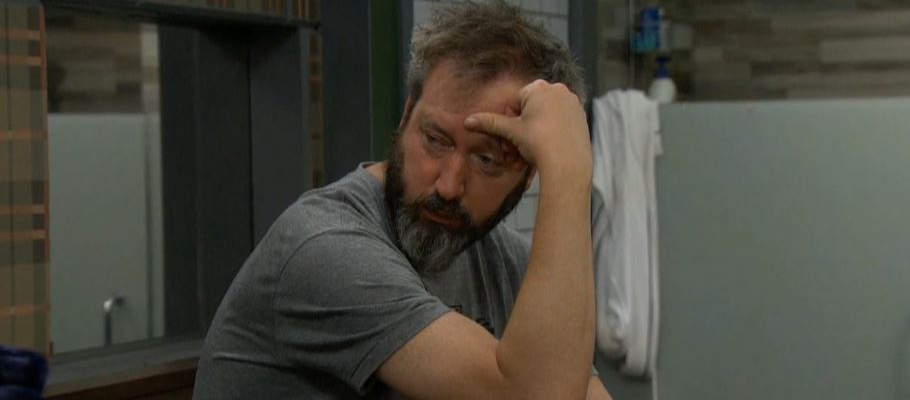 Tom said that there are a couple of people who he doesn't get along with in the industry and he was worried they would end up in the house with him.
"Fortunately, I didn't have anything like that though," he said admitting he didn't know anyone in the house except for Kato who he interviewed many years ago on MTV.
Tamar claimed that one of Kandi's best friends wrote an entire chapter about her in a book.
"They lied. They completely lied. That is why I am saying it is abusive and she keeps bringing up those people to me and how amazing they are," Tamar said.
Tamar told Tom that sometimes you meet people who have made bad decisions and then there are people who are just plain bad.
"I cannot sleep. I cannot eat. It is bothering my spirit. I have been in this industry a long time and there are people that you meet that you get along with and there are people that you don't. You kinda figure out how to make it work but this is beyond that. This is about mental abuse and I cannot stand it," said Tamar saying she is not having fun in the Big Brother house.
Tamar warned Tom not to be manipulated by Kandi.
Tom left Tomar and began talking to the live feeders. He admitted that he had seen Big Brother before but when he was cast, he watched many old seasons and episodes to prepare for the game.
On Friday's live eviction episode on Global either Kandi, Jonathan or Joey will be evicted from the Big Brother house.
Here is the full Celebrity Big Brother schedule:
| | |
| --- | --- |
| Friday, Jan. 25 | |
| 8:00-9:00 PM, ET/PT | |
| | |
| Sunday, Jan. 27 | |
| 8:00-9:00 PM, ET/PT | |
| | |
| Monday, Jan. 28 | |
| 8:00-9:00 PM, ET/PT | |
| | |
| Wednesday, Jan. 30 | |
| 8:00-9:00 PM, ET/PT | |
| | |
| Saturday, Feb. 2 | |
| 8:00-9:00 PM, ET/PT | |
| | |
| Monday, Feb. 4 | |
| 9:00-10:00 PM, ET/PT | |
| | |
| Thursday, Feb. 7 | |
| 9:00-10:00 PM, ET/PT | |
| | |
| Friday, Feb. 8 | |
| 8:00-10:00 PM, ET/PT | (2-Hour Episode) |
| | |
| Monday, Feb. 11 | |
| 9:00-10:00 PM, ET/PT | |
| | |
| Wednesday, Feb. 13 | |
| 8:00-10:00 PM, ET/PT | BIG BROTHER: CELEBRITY EDITION Finale |