Live Feed Spoilers: Hisam's allies plot a mutiny
Live Feed Spoilers: Hisam's allies plot a mutiny
By John Powell – GlobalTV.com
As HoH, Hisam has made an impression on the rest of the houseguests and that impression isn't good.
His own allies are now thinking about betraying him and keeping Reilly this week because of how he has acted as HoH.
Izzy and Jared talked in the bathroom about the choice they have to make.
"I want to see his face," smiled Izzy about Hisam.
"He is going to be pissed," laughed Jared.
"I think this is the best strategic thing but I also get a little bit of joy in the fact that emotionally it is going to be good to see him freak out," said Izzy still smiling.
"I am not emotionally connected to this decision," Jared insisted. "I don't think it is the most strategic thing. It really doesn't matter to me either way. They both don't matter to me. I still think if Reilly stays she is going to have power and that scares me."
Izzy asked Jared to consider whether that is more dangerous than Hisam winning all the competitions.
"Hisam going next week doesn't change anything though. Out of the two, I am scared of the person with more troops," said Jared of Reilly.
In the comic book bedroom, Cirie and Mecole were talking about the exact same thing.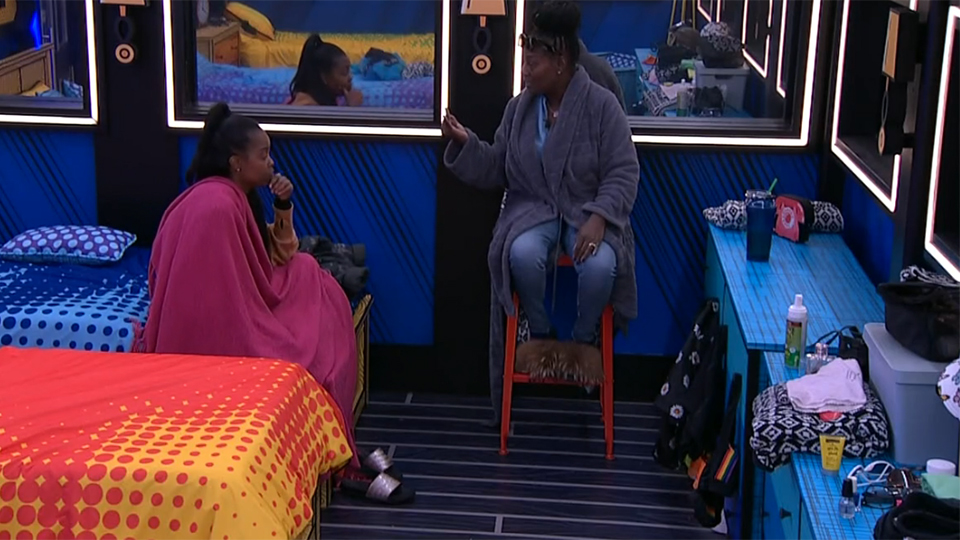 "My issue is that he promised Izzy a final two and told her not to tell any of us. That is my issue. I know he is going to do what he has to do," revealed Cirie. "He doesn't think he needs us. He thinks we are dispensable. I have a problem with that."
Cirie believes that once Reilly is evicted he will take her place picking up Matt, Jag, America and Blue because he really wants to surround himself with competition beasts.
"What do you think we do this week?" asked Mecole.
"I think we chop his feet from under him. He will be devastated if Reilly stays," answered Cirie.
Izzy joined the conversation.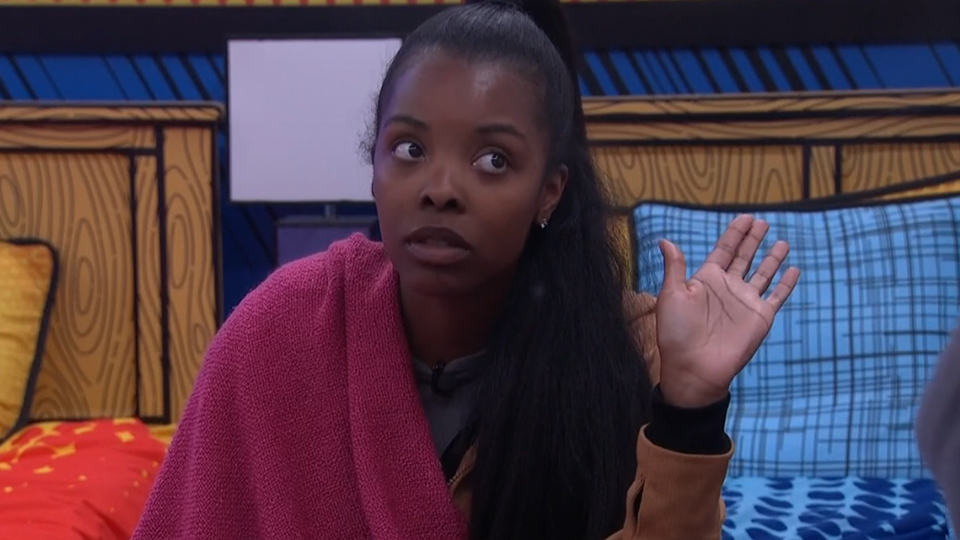 "I don't want to do anything that puts us in jeopardy," said Mecole. "I don't feel that strongly about it to go against the best interest of us as a collective."
"We are trying to make the logical, the best move for us because nobody else is looking after us. Hisam is looking after himself," said Cirie.
Either Cameron or Reilly will be evicted this week as Hisam didn't use the Power of Veto leaving his nominations the same.
Check back for all the latest Big Brother news and interviews.
Big Brother airs Sundays and Wednesdays (8:00-9:00 PM, ET/PT) and Thursdays (9:00-10:00 PM, live ET/delayed PT), featuring the live eviction show hosted by Julie Chen Moonves, on Global TV.