Live Feed Spoilers: HoH putting a target on their own head
Live Feed Spoilers: HoH putting a target on their own head
By John Powell – GlobalTV.com
HoH Hisam may have put Reilly and Cameron in the line of fire this week but he has also succeeded in significantly increasing his own threat level.
Not only did Hisam win both the HoH and the Power of Veto making him a challenge threat in many of the players' minds but his direct, blunt nature has rubbed some the wrong way. His words and actions have engendered a lot of sympathy for Reilly who has been the bull's-eye for his criticism.
Hisam was point blank in his HoH meeting with her.
"As far as the vote goes I don't know where it is going. Cameron is a strong competitor. You are a strong competitor…When I put you up there, there wasn't any surprise," he said of nominating her.
"No, I understood that," said Reilly.
"That part was kind of clear but as I am talking to you, I don't want your game to be cut short. I know how badly you want to be here and how much you care about this game…Things can change and I am glad we had this conversation," he said.
Hisam told Reilly that using the veto and changing his own nominations would just put even more blood on his hands.
"All roads led to leaving things the same," he said promising a "clean slate" between the two if Reilly manages to survive this week's eviction.
"I didn't come up looking for a miracle. Thanks for your honesty. It makes it easier to swallow the pill," Reilly replied.
"I am going to tell people you are my target and I want their help in evicting you but this is a long game," said Hisam.
In his conversation in the bathroom with both Blue and Reilly, Jag explained that Hisam's HoH reign is having a negative affect on the house.
"He has made it really personal," Jag said of Reilly's nomination and Hisam's veto speech.
"It goes to character and integrity," replied Reilly.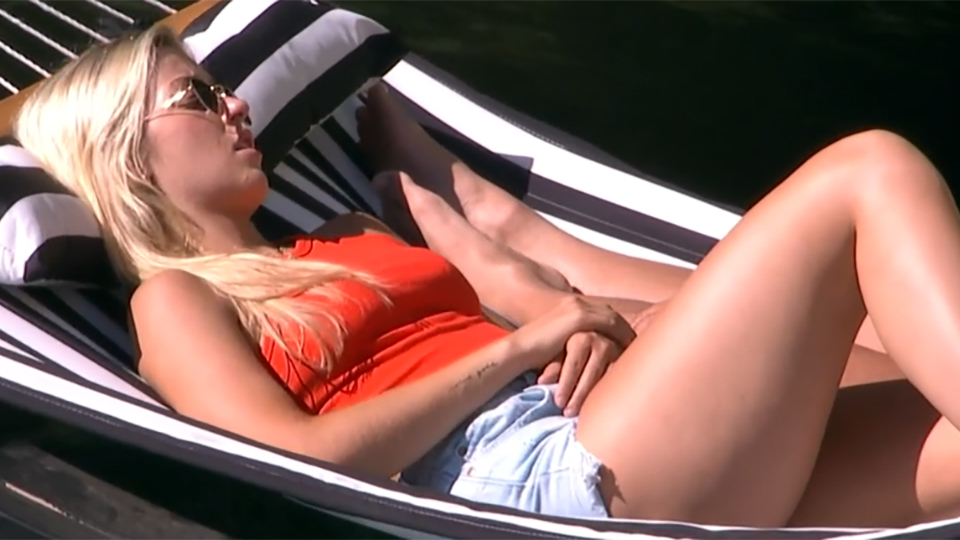 "If I were on his side and saw him do that I would reconsider things," said Reilly.
"He didn't need to say the second thing because it is like he is putting all of the blame of last week on you which is not fair," said Jag of the veto ceremony.
"He is brainwashing people," snapped Blue.
"With him it is either his way or the highway," said Jag.
On the patio, America and Cory also criticized the way Hisam has handled his HoH and the power that came with it.
"Join me in kicking her out? I mean, his intention is very clear," said Cory. "It wasn't the speech I would have given. He is a straight shooter and that is good to know."
"No lies and no surprises," said America who also felt uncomfortable with what Hisam said at the veto meeting.
Cirie and Izzy reflected on keeping Hisam in the game as a shield as they sat in the shade on the balcony.
Cirie detailed her relationship with America or lack of one.
"Now when I see her, I just walk out. I have done everything I could," said Cirie.
Izzy stated she feels the same about Reilly. She tried to extend an olive branch. She tried to establish a rapport but her efforts were ignored.
The conversation then went to Hisam as a threat even though he is their ally.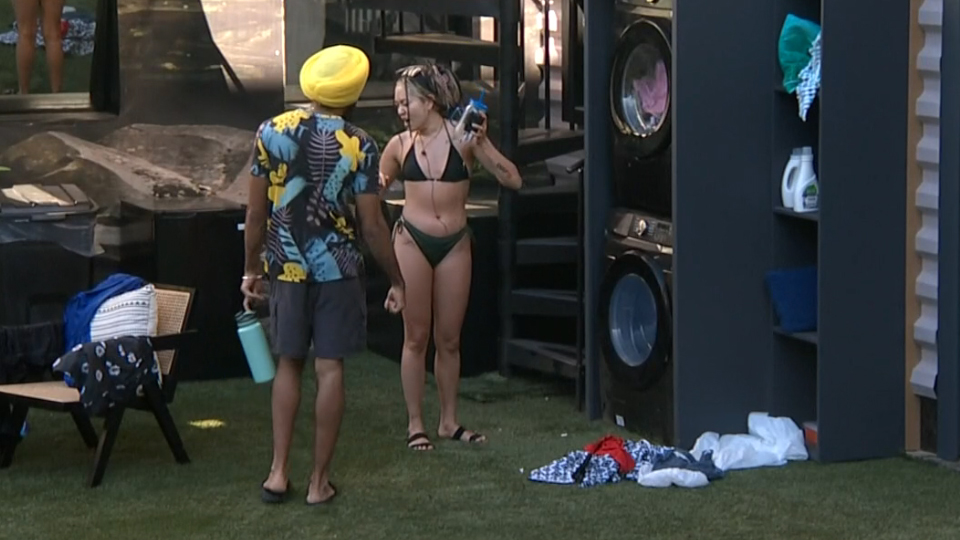 "You have to take the shot when you can because we may not get that opportunity again," said Cirie.
Mecole joined the conversation.
"He says he is going to apologize because he came off harsh. He doesn't want to hurt anyone's feelings," Cirie said of Hisam.
"I wish he was thinking more before acting like that," said Izzy shaking her head maintaining that Hisam's attitude doesn't reflect on anyone in the alliance either.
"I just think there are other shields if we get the opportunity to take out Hisam next week," said Izzy. "I feel really nervous about him."
"He might settle down," said Cirie shrugging her shoulders.
Either Cameron or Reilly will be evicted this week as Hisam didn't use the Power of Veto leaving his nominations the same.
Check back for all the latest Big Brother news and interviews.
Big Brother airs Sundays and Wednesdays (8:00-9:00 PM, ET/PT) and Thursdays (9:00-10:00 PM, live ET/delayed PT), featuring the live eviction show hosted by Julie Chen Moonves, on Global TV.