Live Feed Spoilers: Comp beast continues to rule the Big Brother roost
Live Feed Spoilers: Comp beast continues to rule the Big Brother roost
By John Powell – GlobalTV.com
There is no stopping him. Cameron has won his fifth of the main competitions of the season. He claimed the Power of Veto in a challenge today in which the houseguests had to crawl through dark tunnels to find items. Cameron has now won HoH three times and the veto twice.
Up to this point in the season Cameron alone has won 27 per cent of the major challenges (HoH and Power of Veto). He has the ultimate power this week as HoH and the Power of Veto winner. Cameron has nominated Felicia and Mecole for eviction.
Cameron described the challenge as an "underground haunted house" to Jag who hosted the competition and didn't play.
"You would have smoked my time too," Cameron said to Jag as Matt listened on.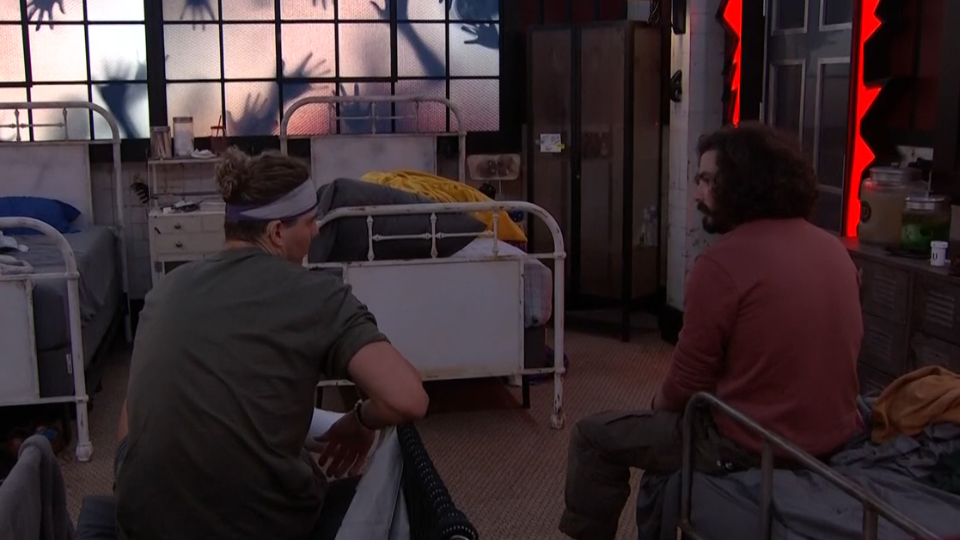 "Let's see how her demeanor changes," said Cameron of Felicia.
"It already has. Look at how awkward it is out there," commented Matt.
Matt said he complained to the producers about the shirt he had to wear during the competition and Felicia complained that her shirt smelled.
"I was like: Your shirt fits though," said Matt. "I told them I just needed a shirt that fits me. I don't care if it looks bad or not."
"It was the worst fit of the season. I felt like I was hanging out," said Cameron of the outfits they wore.
"A piece of me was telling me not to win it but I already am targeted. I am already THAT guy," continued Cameron.
"I wanted to beat you so you didn't have to take the win," said Matt.
Cameron told Matt he had to win because if Felicia or Mecole took themselves down he would have put up Blue and that would have angered her. Now, he doesn't have to worry.
In the bathroom, Mecole and Blue talked more about the challenge.
"I spent half of my time in the water room but I couldn't find it. That's the one that threw me off," said Mecole. "I knew when I was in that room and didn't find the tunnel in time I was done."
"I know it is hard. It is always stressful but the verdict is you are safe," said Blue. "I knew Cameron was going to do well at this one because of his military training."
"I found the wind chime, the pendant and the hair found them all super quickly. It was finding the tunnels," Mecole sighed.
Check back for all the latest Big Brother news and interviews.
Jared clarifies relationship status, playing in his mom's shadow