The Late Show Goes Dark Side With Star Wars' Adam Driver
The Late Show Goes Dark Side With Star Wars' Adam Driver
Star Wars fever has gripped the media, and The Late Show with Stephen Colbert is no exception.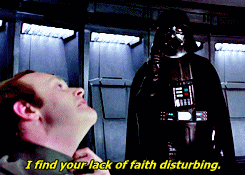 With last week's guests, Mark Hamill and Gwendoline Christie, the Star Wars fever has indeed gripped The Late Show, and the only prescription is more Star Wars. So it's a good thing that Adam Driver, antagonist of The Last Jedi and tantrum-throwing 30-year-old toddler Kylo Ren, will be on The Late Show this coming Thursday, December 14.
Other than being Kylo Ren, Driver is best known for his role in the HBO television series Girls. He's also had starring roles in films with some very high profile directors, including the Coen brothers (Inside Llewyn Davis), Martin Scorsese (Silence), Jim Jarmusch (Paterson), Noah Baumbach (Frances Ha; While We're Young; The Meyerowitz Stories), Stephen Soderbergh (Logan Lucky), and even Stephen Spielberg (Lincoln). And he's currently working with Terry Gilliam and Spike Lee on films due for release in 2018. So it's safe to say he's been busy, and a high-profile kind of busy.
Driver has been Stephen's guest on The Late Show before. A lot came out of his most recent appearance from earlier this year – he used to be in the military, he went to Julliard with Jon Batiste and the Stay Human gang, a dastardly lightsaber thumb war, and his deep affection for the late Carrie Fisher.
[iframe width="560″ height="315″ src="https://www.youtube.com/embed/UJFb8jDbWl0″ frameborder="0″ gesture="media" allow="encrypted-media" allowfullscreen]
Fisher has a much larger role in The Last Jedi than she did in The Force Awakens, and would have led to a large role in the tentatively titled follow-up, Star Wars: Episode IX. She continues to live in the hearts of her fans and her colleagues.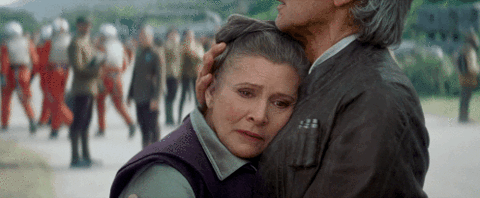 So, will there be any juicy Star Wars info from Driver on Thursday? By the time The Late Show ends that evening, megafans will have  already watched The Last Jedi for thirty minutes or so. It wouldn't kill Adam Driver to, you know, give a little bit to the other set of mega-fans who couldn't swing opening night tickets. But as seen with the Gwendoline Christie and Mark Hamill interviews, The Last Jedi cast is hesitant to say anything about the film in fear of their supreme Disney overlords. Or maybe they just don't want to spoil anything for their beloved fanbase.
Watch Adam Driver on The Late Show with Stephen Colbert, airing Thursday at 11.35 et/pt on Global, and watch the latest episodes online here on GlobalTV.com!