Days Of Our Lives Exclusive Interview: A Wedding To Remember
Days Of Our Lives Exclusive Interview: A Wedding To Remember
It was a wedding to remember, in more ways than one; we saw two couples stepping to the altar on Days Of Our Lives. But it wouldn't be a proper soap wedding without a wedding crasher! Before Chad (Billy Flynn), Abby (Marci Miller), Paul (Christopher Sean) and Sonny (Freddie Smith) could say 'I do,' a mysterious guest interrupted and created turmoil for the couples. No matter what happened at the wedding, it doesn't change the fact that these couples share a great deal of history, as well as a chemistry that emanates from the screen. Billy, Marci, Christopher and Freddie gave Global an inside look at their on-screen relationships, and their time on Days of Our Lives.
For fans who haven't seen the episode yet, we know from teasers that someone will crash the wedding. Can you tell us how this person will affect the wedding?
Christopher: Any time a wedding is crashed, it affects everyone involved, however in this situation when the wedding crash happens, it's all-out war I'd say. In Paul's eyes everything starts to fall apart – as much as he wants to keep it together – he's doing everything he can. How do you deal with anyone crashing a wedding and try to get back on track smoothly?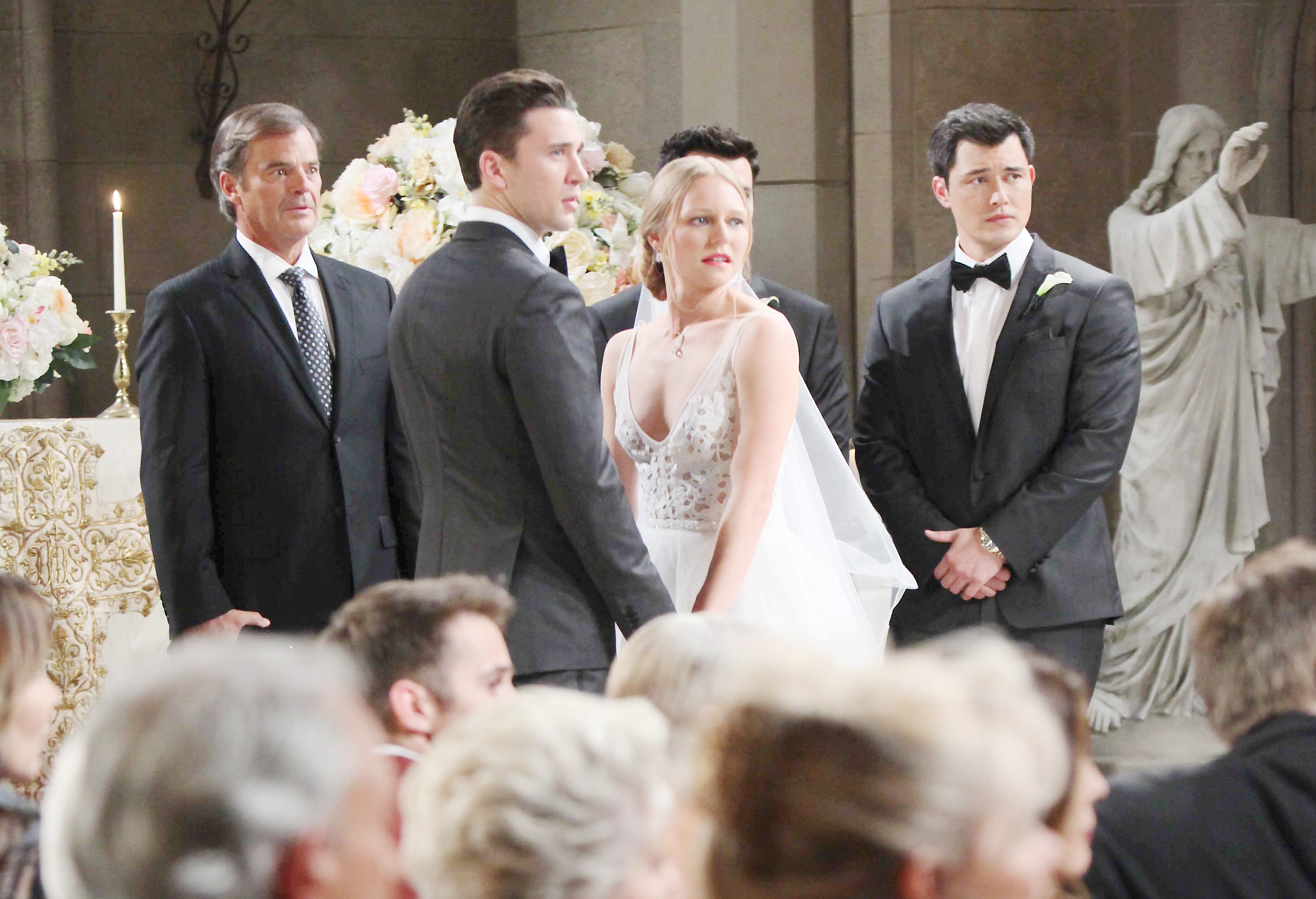 Despite what happens at the wedding, do you think these couples are soulmates who will always find their way back to each other?
Marci and Billy (in unison): Yes.
Freddie: I do. I think so. 
Christopher: For me, I think it's one of those things where there will always be Sonny and Will, but luckily the fans spoke out that they've etched a place in their hearts for 'Paulson' as well. It's nice to see people saying, 'I like them, I like them.' The fact that they're battling for a 'Paulson' for me reinstates that yes, 'Paulson' does belong.
Days of Our Lives is possibly the only daytime soap to consistently feature openly gay couples. In your experience, how have the fans reacted to gay characters?
Freddie: It's been really amazing to see the growth in society in general because when I started back in 2011, it was still a time when they were dipping their toe in. This was going to be the first openly gay love story on daytime TV, this was the direction we're going in, and people were wondering how everyone was going to react. But, I'm really happy that they went for it. What really helped, and this is what I think Days made a great decision on, is they didn't just bring in new characters and say these are openly gay characters. They tied them into the history of the show, with Will being Sami's son and Marlena's grand-son, and having Paul come in as a professional athlete and sharing that story.  It's been incredible. I've got to say it's been 99% positive. Overwhelmingly positive.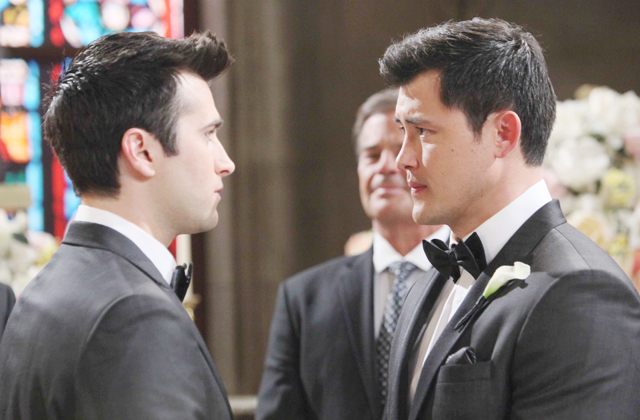 We've watched the love triangle between Chad, Gabi, and Abby.  Will Gabi still be involved in Chad and Abby's relationship. or is that over now?
Billy: I think he had a lapse in judgement. Gabi was kind of daring Chad to go and I think Chad was very confused on his own. It's very standard when somebody's hurt to run to someone where it doesn't feel like there's pain there. I think ultimately he has feelings for the person that she is and cares about her, and I think she will be around, but it won't be in that capacity. There's only three people in their mid-20s in Salem so… you gotta be friends with somebody. (laughs)
Marci, you're good friends with Camila (who plays Gabi) in real life. What was it like acting in a love triangle with a close friend?
It's fun because Camila is a very talented, beautiful person and the circumstances are so different than either one of us would ever experience with each other in real life. I love working with her and I learn a lot from her.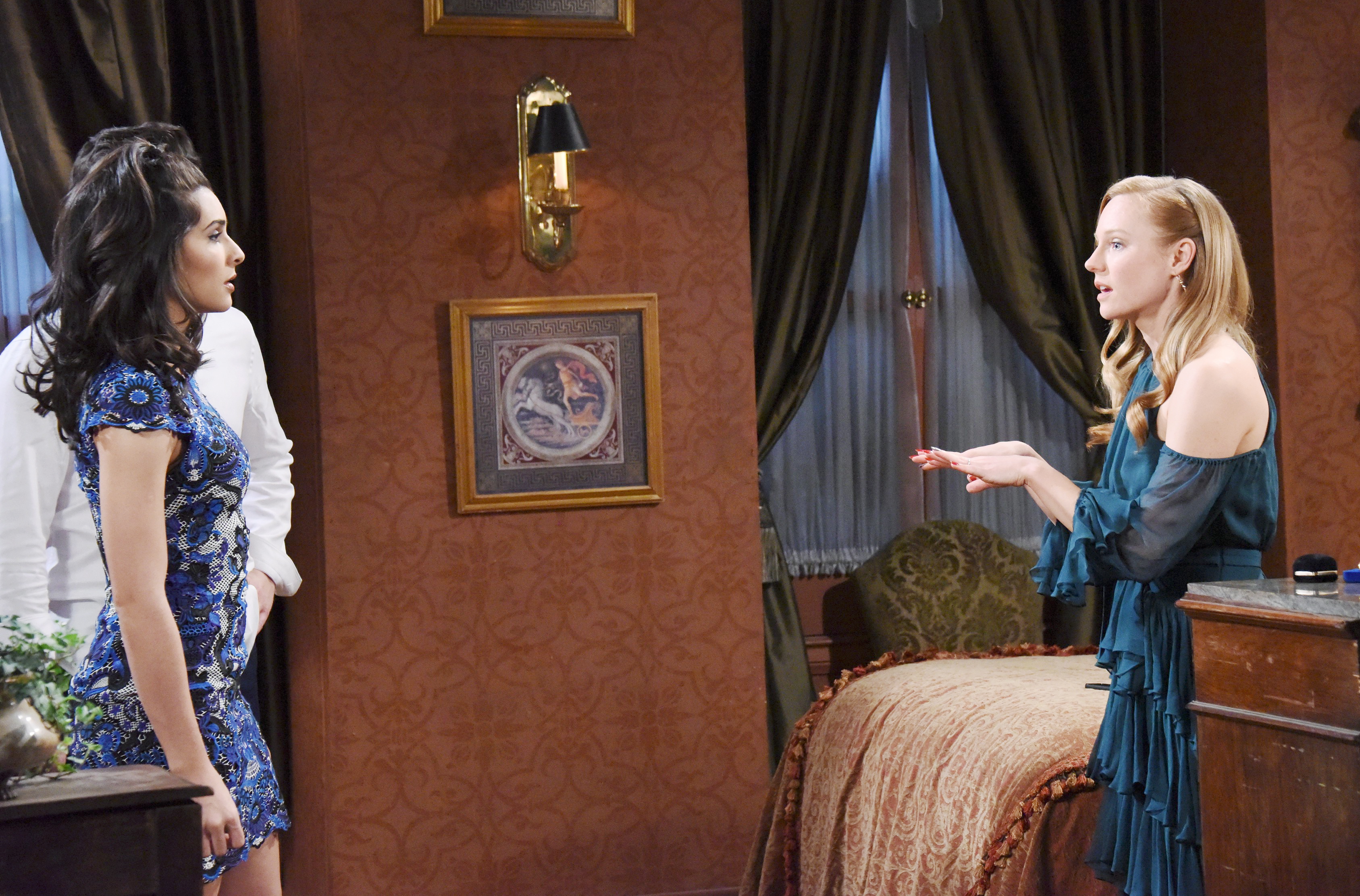 Is there a storyline you'd like to see your character – or your character and their partner – act out that you haven't done before?
Christopher: I would like us to either A) wear a prosthetic and be old people together or B) I'd like to do a The Last Samurai Tom Cruise thing where we both go to Asia and Freddie learns Japanese ways and eats sushi with chopsticks, and he learns how to use samurai swords. He would look really cool with a ponytail.
Freddie: You know what, Christopher, you took the words right out of my mouth.
Billy: Stamp collecting business where he buys and sells vintage stamps. It's between that and coin collecting.
Marci: Oh, I don't know. I'm constantly having storylines chucked at me that I don't even have a minute to think about what my dream storyline is. I have four or five scripts sitting on my couch downstairs that I haven't even read yet, so there's not much time to think about it.
Is there an actor on the show that you'd like to do more scenes with?
Freddie: For me, Drake Hogestyn. I feel like we've been in scenes together but we haven't had like a sequence where you look on the script and it says, 'Drake and Freddie.' Chris gets to do that a lot which is awesome but I haven't had a big group of scenes with him just one-on-one. 
Christopher: I'd like to work more with Billy Flynn. I'm seeing the 'Chonny' – the Chad and Sonny relationship – and I want some love from Billy.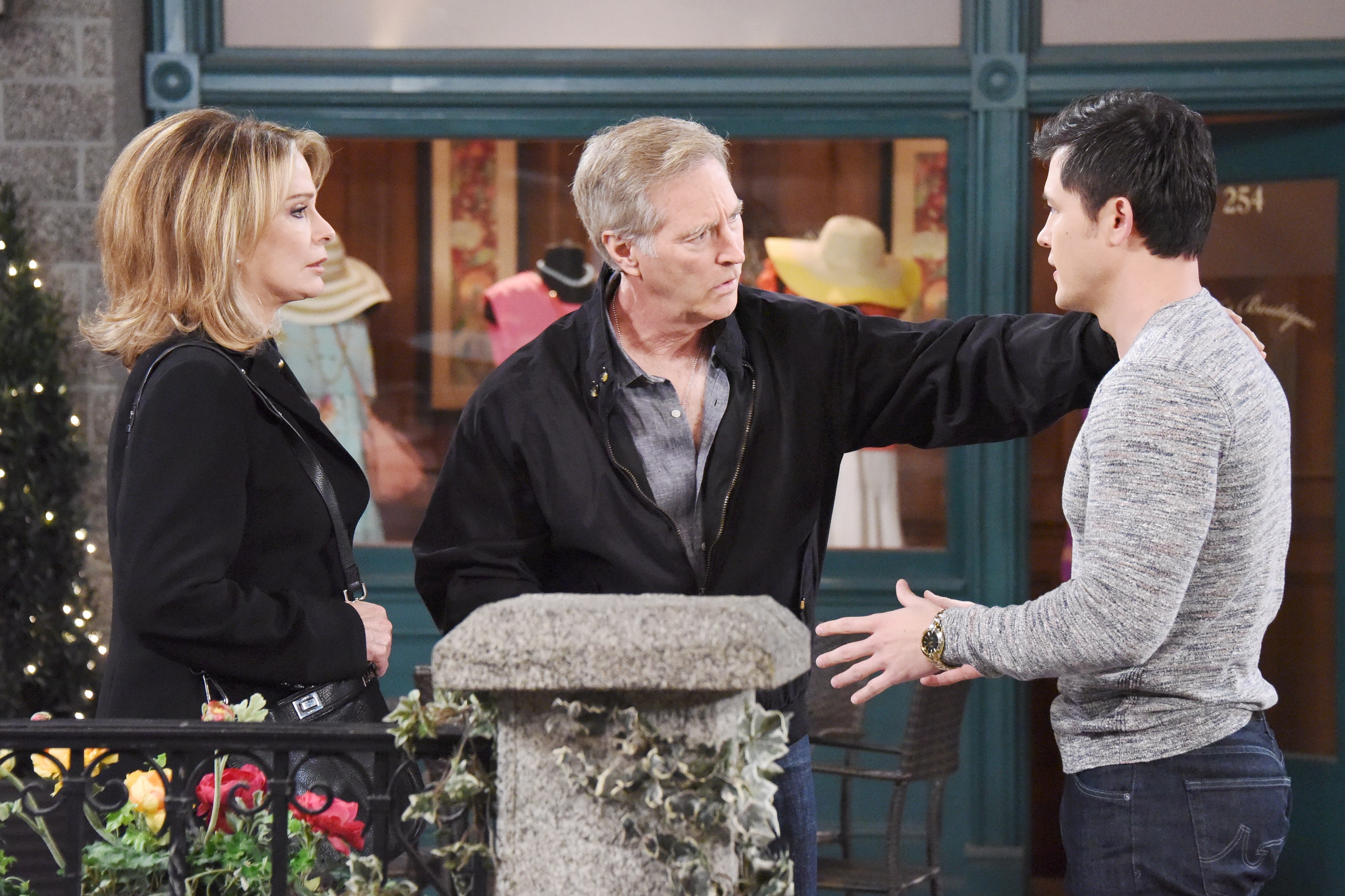 What's your favourite part about being on a soap?
Christopher: It's the variety of material that you get. It's not just one story. Today, I'm a model, the next day I have jungle madness, the next day I'm falling in love, the next day I'm coming out as [a gay] Japanese-American. So many stories thrown into one hour and you do it for many, many years. It's nice to play so many different roles in one show. It's a consistent challenge, you don't get bored and give up. If you really take it seriously, you can grow as a person and as a thespian.
Freddie: Adopting the character into who you are. For the rest of my life, if someone says 'Sonny' on the street I look. It's equivalent to 'Freddie.' I think being on a show, we do so many scenes. If you look at a show like Big Bang Theory or any of these primetime shows that have done several seasons, they might have done two-hundred episodes in ten years. In a soap, you can do six, seven, or eight hundred episodes which is like four or five thousand scenes essentially. You're so much in tune with the character. It's really cool to have this alter ego.
Watch Billy, Marci, Freddie, and Christopher on Days of Our Lives, weekdays on GlobalTV.com or the Global Go app!