Big Brother Spoilers: Veto Meeting Makes An Impact
Big Brother Spoilers: Veto Meeting Makes An Impact
By John Powell – GlobalTV.com
For the second week in a row, the Head of Household is also the Veto winner. Tommy, the Broadway dancer, had the option of leaving his nominations the same or changing them.
At today's meeting he decided to save his secret partner Christie removing her from the block. Christie came in third during the America's Field Trip competition and therefore was automatically put up as a third nominee. Christie is now safe.
Tommy did not have to name a replacement for her as she was not one of his nominations.
This leaves Cliff and Kathryn as the final nominations for this week.
Standing by the Memory Wall following the ceremony, Kat and Cliff spoke on the live feeds.
"It is you against me," Cliff joked saying he will campaign but he will not campaign against her.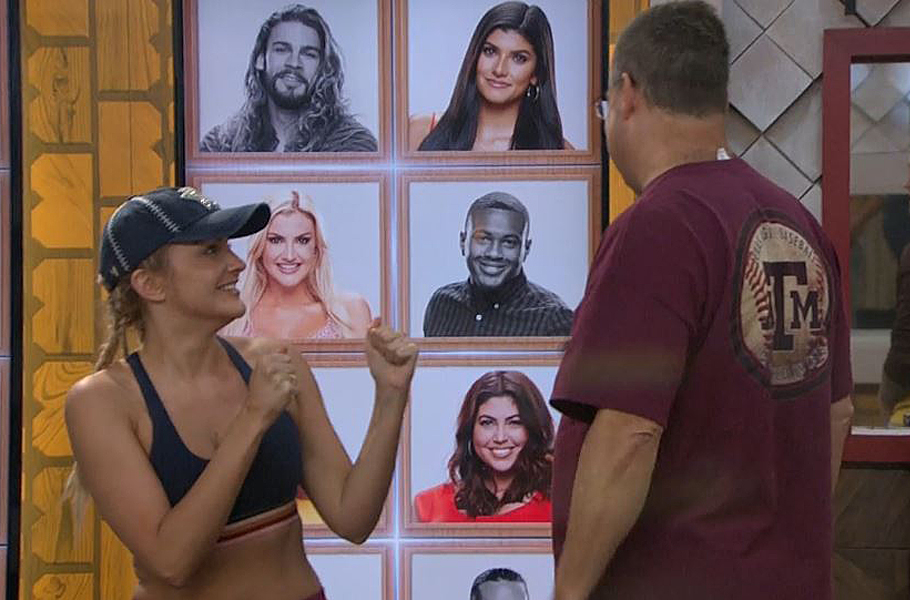 Kat got down in a boxer's stance laughing.
"I think no matter what happens our paths are going to go different ways for a while," said a somber Cliff.
"Aw, you are making me so sad," said Kat.
"We are both playing the game and here is the thing, there will be one of us still in the house on Thursday," Cliff replied.
Big Brother airs Wednesdays and Thursdays at 9et/pt and Sundays at 8et/pt on Global TV.
Return to Global TV for all of the latest Big Brother news and episodes.