Big Brother Spoilers: The Veto Competition Gets Medieval
Big Brother Spoilers: The Veto Competition Gets Medieval
By John Powell – GlobalTV.com
HoH Daniel's best laid plans have been truly laid to rest.
Michael Bruner, the attorney from Minnesota and confessed Big Brother super fan, will be taking himself off the block as he won the Power of Veto today.
Daniel had put Michael and bus driver Turner on the block.
"You did really, really well," Ameerah said to Michael in the kitchen after the challenge. Everyone was dressed in Medieval costumes.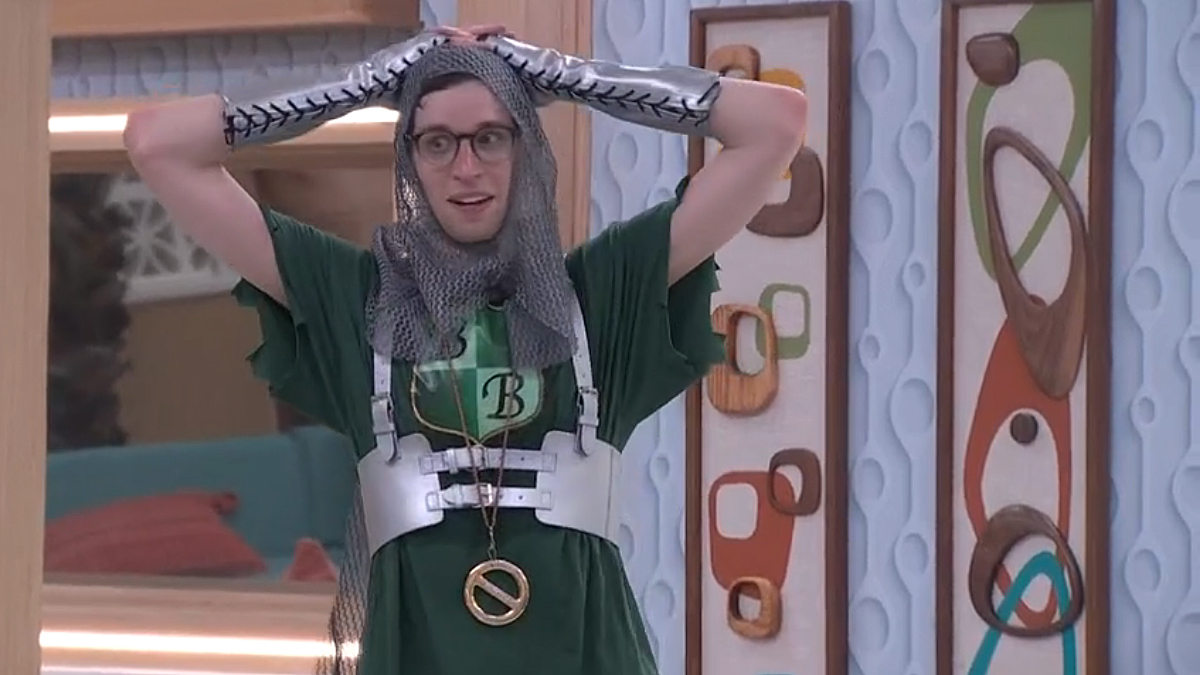 Michael detailed his strategy in winning the competition which seemed to be something to do with jousting according to a brief feed leak of the competition set-up.
"I leaned my body instead of steering the stick," he said.
Out in the real world, Michael's fiancé – Hayden Middleton – celebrated Michael's win on Instagram.
View this post on Instagram
Upstairs in the HoH room the mood was anything but celebratory as Daniel began stressing out with Taylor at this side.
"Obviously I am not sleeping tonight. It is not happening," said a stunned and frazzled Daniel changing out of his Medieval attire.
"Do you have people in mind?" Taylor asked about his possible replacement nomination.
"Now the pool is smaller. I have to do another speech about small pools," he said indicating that he needs to rethink the entire situation now.
"I would like to see Terrance stay but at who's expense?" asked Taylor.
Daniel told Taylor he respects Michael for pulling out the clutch win though.
Downstairs, Alyssa, Paloma and Ameerah reviewed Daniel's behaviour during the competition.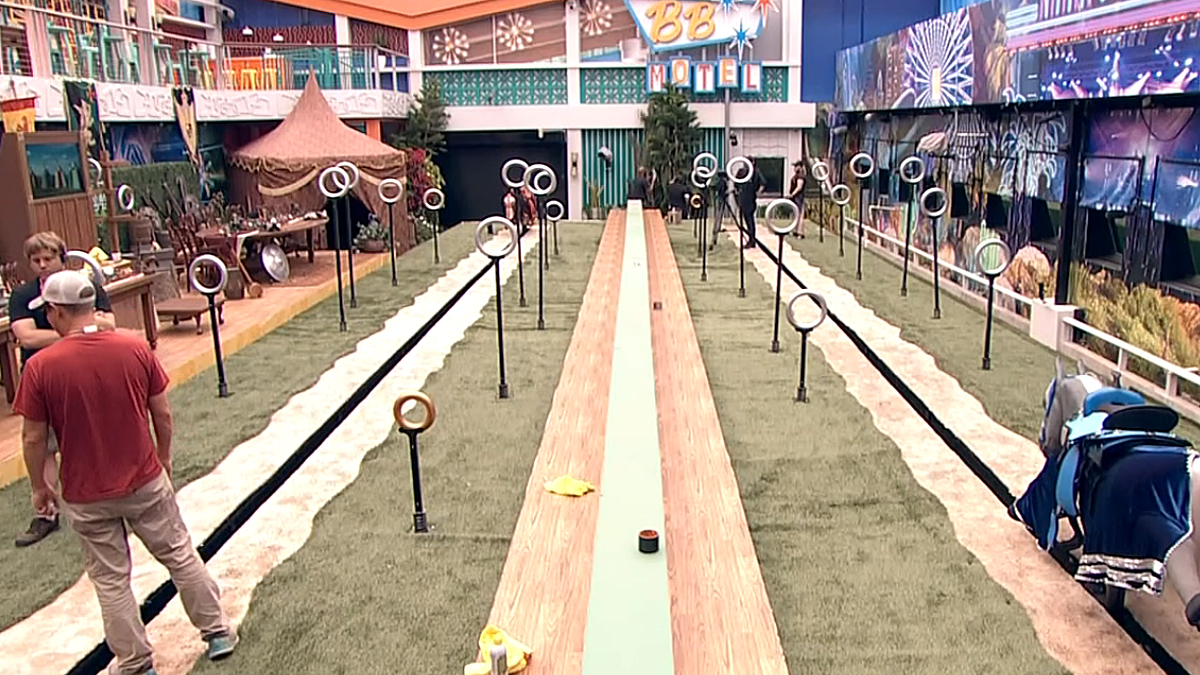 "If I win HoH I am going to put up Daniel and Nicole," said a ticked off Alyssa.
"Daniel is problematic on so many levels because when he loses he is a poor sport. He got mad. When Indy accidentally had her hand on it he said she cheated. He said that during the competition…He needs to go," said Paloma.
Ameerah, who seemed to have finished second, let the women in on the deal Michael tried to make with her during the competition, a deal she turned down.
"Michael said he would never nominate me if I let him win," she said.
"Who is he putting up?" asked Alyssa.
"Kyle," guessed Ameerah.
Before the competition was held Ameerah met with Daniel in the HoH room.
"If I save someone, first of all, would you be mad? Do you want to backdoor someone?" she asked him.
"No because then I don't have a target," he admitted.
"I would like you to win. That would be my ideal situation," said Ameerah.
Meanwhile, Michael paced in the Have-Not room trying to build up confidence for the challenge. He got a little help from Brittany.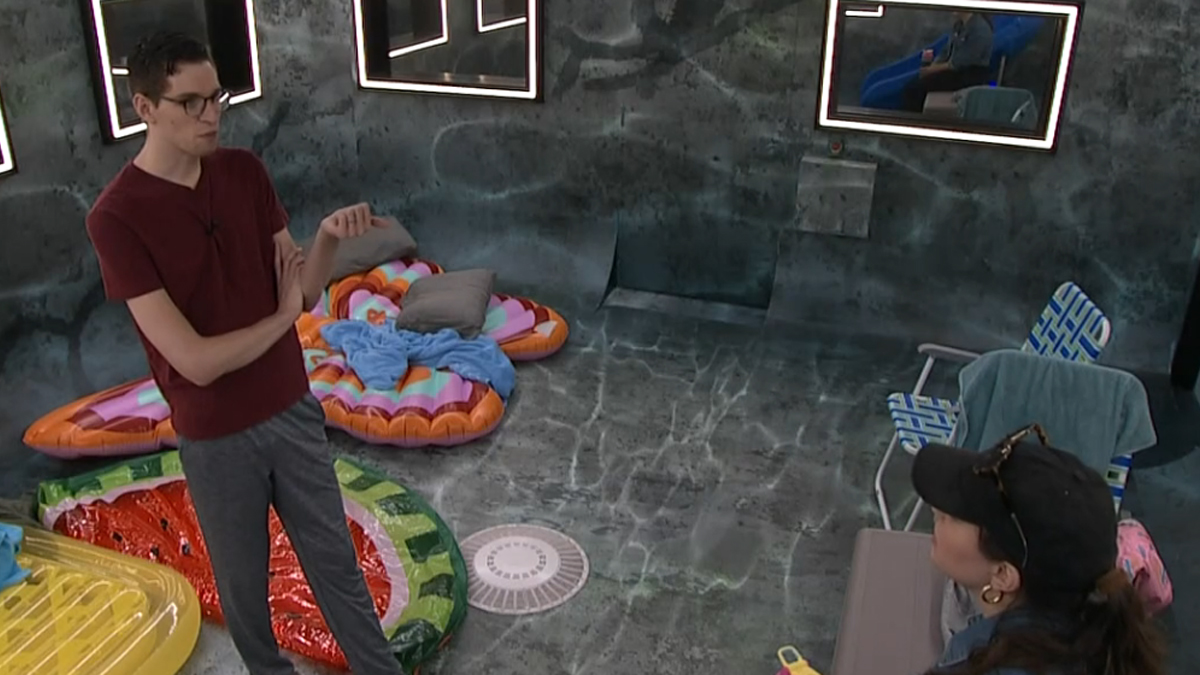 "I am winning that veto. Someone else is going up. I want to know what is going on with this Backstage twist as I really, really want to keep Brittany in the game," he repeated over and over to himself.
Brittany entered the room just as Michael was exiting. They hilariously bumped into each other. She gave him a pep talk.
"Visualize us going to the storage room and celebrating! That is going to happen! If you win this thing you can save yourself!" she said encouraging him.
Watch the season premiere here.