Big Brother Spoilers: The Jersey Boys could be a thing…and more
Big Brother Spoilers: The Jersey Boys could be a thing…and more
By John Powell – GlobalTV.com
It could be a fabulicious alliance…if it works out, bro.
If they have their way Cody Calafiore and Enzo Palumbo will be running the house and the game.
Meeting today, Cody (Howell, New Jersey) and Enzo (Bayonne, New Jersey) bonded and bantered. They began comparing notes and Cody extended an alliance offer to Enzo.
Cody informed Enzo that Dani has suggested to him that they form an alliance with her, Cody, Enzo and Nicole F. Enzo was all for the idea.
"I don't trust Kaysar," said Enzo as they discussed the other houseguests. Enzo also thinks Ian is a wild card but Janelle would be a good player to stick close to.
"I want to try to grab Ian because he is going to remain loyal to the first group that comes and gets him. People are then going to eventually start talking in front of him," said Cody.
"You and me to the end, bro!" promised Enzo.
"You and me, we're good 100 percent. We are going to the final two!" Cody proclaimed.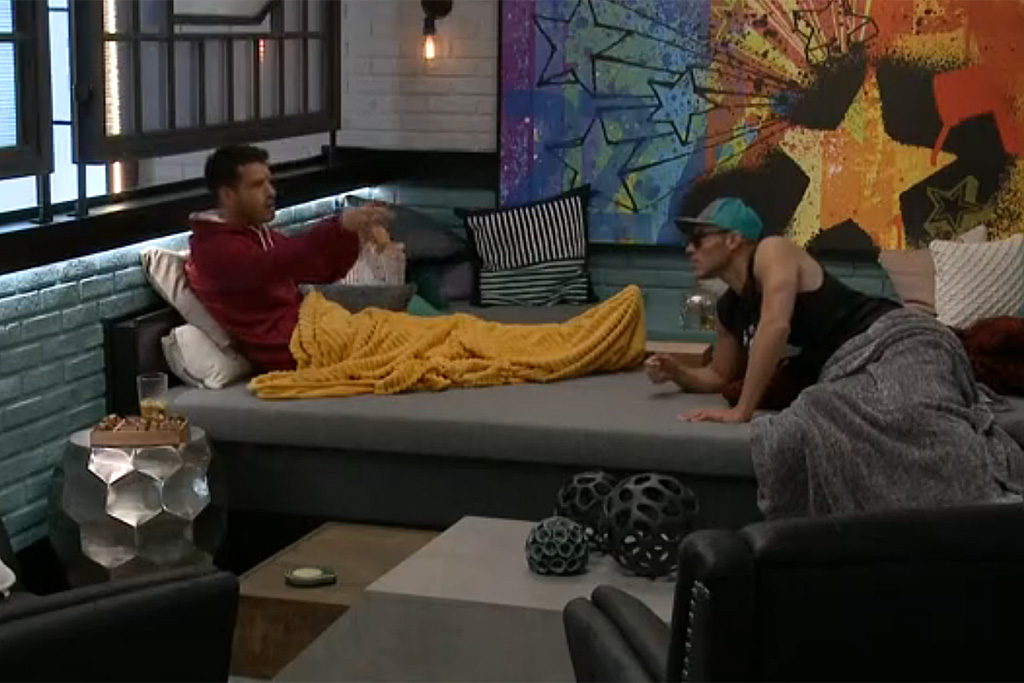 Enzo explained he is wary of Janelle and Kaysar. Cody agreed but believes the alliance is more for Kaysar's benefit than Janelle's.
Cody is worried that Janelle will "get in a groove" and start winning competitions.
"He looks like Count Dracula," Enzo said of Kaysar, laughing.
"He (Kaysar) talks a lot and he wants a big group. I gotta be honest, he was extending an olive branch to me," said Cody agreeing that Kaysar is definitely one player they need to watch out for. On the other hand, they both like Memphis as he is always on the level.
"Dave is a good kid too," said Enzo.
"He is a good guy but he is just happy to be here and play," answered Cody.
"If they extend out, another group will form," Cody predicted saying they need to keep people like David and Ian close.
"Da'Vonne is f—–g smart. Every time she played this game she would call out exactly who is working together," said Cody suggesting they start bonding with not only Da'Vonne but Bayleigh too.
Cody's HoH has hit a bump in the road this week as Kaysar won the Safety Suite competition. Kaysar is now safe from nomination and eviction. Kaysar chose Janelle as his Plus One so she is safe too. Cody had been thinking of putting them on the block and hasn't made his nominations just yet. As part of being picked as Kaysar's Plus One, Janelle must wear a star costume.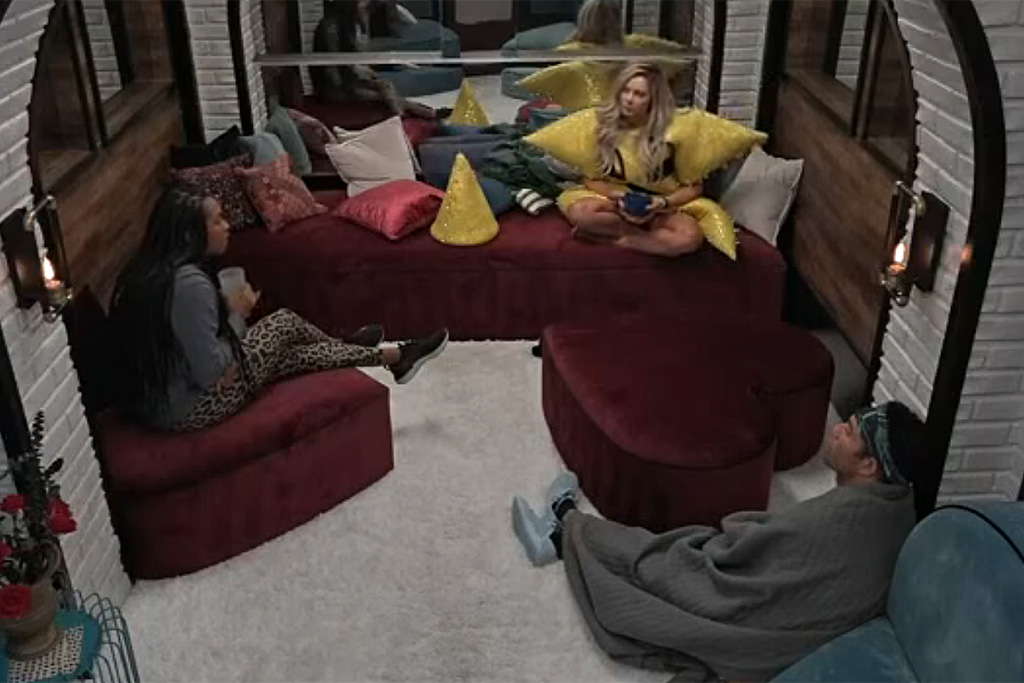 Big Brother All-Stars 2 airs on Global three times a week: Sundays and Wednesdays (8:00-9:00 PM, ET/PT) and Thursdays (8:00-9:00 PM, live ET/delayed PT), featuring the live eviction show hosted by Julie Chen Moonves.
Catch up on Big Brother All-Stars episodes here.