Big Brother Spoilers: Safety Suite comes with a price
Big Brother Spoilers: Safety Suite comes with a price
By John Powell – GlobalTV.com
The new Safety Suite twist could save a houseguest from eviction but there is a penalty associated with it.
The houseguests received their VIP lanyards today and some have been seen on the feeds wearing them.
The players must decide if they want to compete for the Safety Suite and the prize is immunity from eviction. The one drawback is the winner must pick their "Plus One", who then is safe as well.
That could potentially expose alliances or could be used as a strategy, such as saving a big threat or annoying personality from being evicted.
David and Tyler spoke about the twist.
"Do you play or not play? These are the decisions," said David.
"If you do participate they are going to know who doesn't feel safe. If you win, you have to do a Plus One. If you do your Plus One there are two people and there is now a connection," he continued.
"This is a crazy twist, man. It is different," said Tyler.
"Your safety gets magnified because of the punishment," said David.
Earlier, Tyler spoke with Christmas about the monkey wrench that is in their plans now since Kaycee isn't in the house.
"My heart broke," said Christmas when she saw that Kaycee wouldn't be playing this season.
"I feel like a fish out of water. She was my rock in here. Her and Angela," Tyler replied.
In the HoH room this morning Nicole Franzel and HoH Cody devised a sly plan.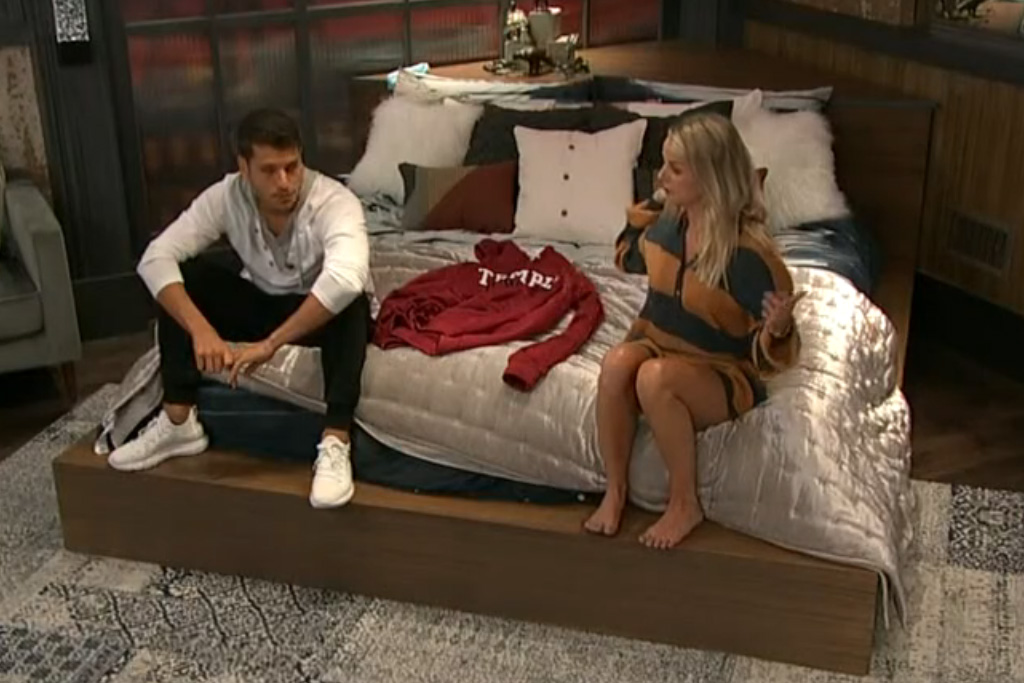 "So, you and I are ride or die?" asked Nicole.
"Nicole, 100 percent. It doesn't matter who I talk to," said Cody.
"You make a guy's alliance and I will try to make a girl's alliance and I will tell you everything," schemed Nicole.
Cody called Dani "sneaky". Nicole said she thinks they should work with Da'Vonne.
Nicole asked Cody who he is thinking of nominating.
"I wouldn't mind throwing Kaysar and Janelle up," said Cody.
Big Brother All-Stars 2 airs on Global three times a week: Sundays and Wednesdays (8:00-9:00 PM, ET/PT) and Thursdays (8:00-9:00 PM, live ET/delayed PT), featuring the live eviction show hosted by Julie Chen Moonves.