Big Brother Spoilers: 'Personal game information' debate turns into a fight
Big Brother Spoilers: 'Personal game information' debate turns into a fight
By John Powell – GlobalTV.com
A dispute over what is personal, what is game and if there is any difference in the Big Brother house erupted into a fight between Bayleigh, Da'Vonne and HoH Christmas.
It all began when Christmas questioned Da'Vonne about why Bayleigh is taking her veto decision so personally. Christmas didn't use the veto leaving the nominations the same targeting the allies Da'Vonne and Bayleigh. Tyler had offered to be put on the block because at the time he wanted to go home but had a change of heart after speaking to Christmas before the meeting today.
"I was expected to execute what she (Bayleigh) wants and now she has an attitude with me," Christmas told Da'Vonne.
"It is not what SHE wanted. It was what HE wanted," said Da'Vonne.
"Fine then he can do it on his own terms," said Christmas. "It is not my responsibility to put him up there because he wants to go home. I am not doing that."
Christmas didn't believe Bayleigh had any intention of mending fences with her as she said she would.
"I can understand her being upset with the situation and frustrated but I cannot explain to her how to separate personal and game," said Christmas.
"You don't tell anyone that a person is your untouchable," she continued referring to the fact that Bayleigh revealed to her that Da'Vonne is her "untouchable". She will never vote her out of the house and never nominate her.
"She feels heavily betrayed by you," said Da'Vonne. "You hurt the girl's feelings. That is the bottom line."
"She is feeling her way and I am feeling my way," replied Christmas.
The discussion then turned into an argument about whether Bayleigh divulging that information was during a personal conversation or it was all in the framework of the game.
"There is no such thing as personal game information," Christmas insisted.
"She trusted you. You took information she gave you and used it against her," Da'Vonne accused.
"This is Big Brother," laughed Christmas. "I exposed her because you are a duo."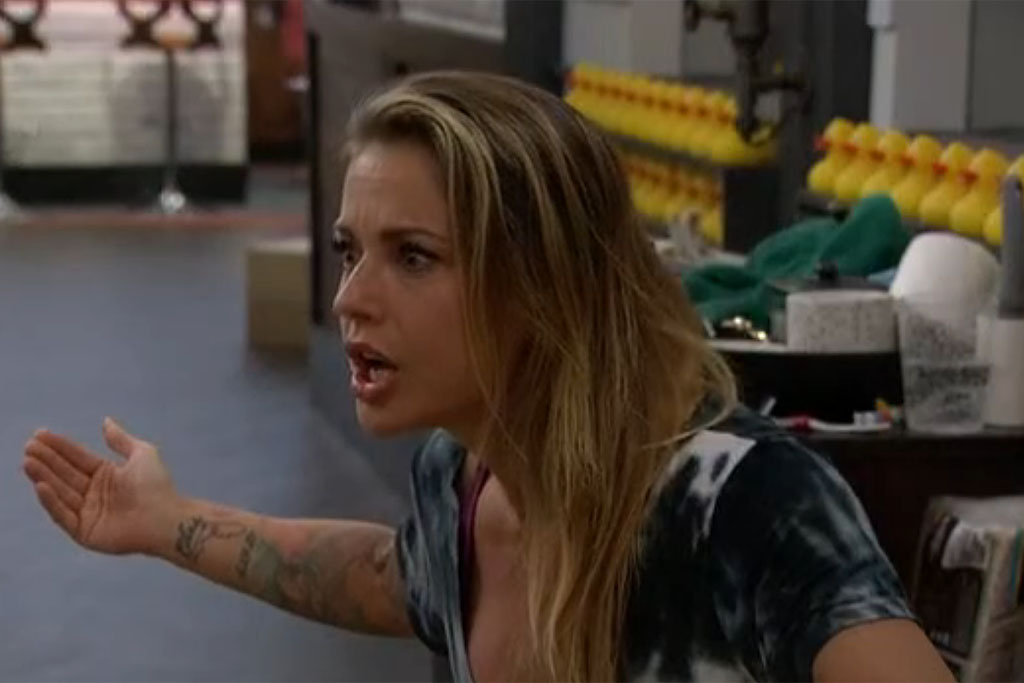 "We weren't a duo," claimed Da'Vonne.
"Well, she says you are her untouchable. What the f—k am I supposed to do with that information?" said Christmas as Bayleigh entered the room.
Da'Vonne got up and headed into the kitchen.
"I am going to walk away," she said.
Christmas sarcastically wished her a good night.
Bayleigh spoke to Christmas but things between them broke down very quickly.
"You don't get to play victim in this situation!" said Bayleigh walking away.
"I didn't use you!" shouted Christmas standing in front of Bayleigh and pointing her finger.
"Back up and get your fingers out of my face! You want to say bitch and all of these things?" yelled Bayleigh.
"I didn't say bitch to her," said a confused Christmas.
"Stop with all of this!" yelled Bayleigh.
"F—ck off!" yelled Christmas after Bayleigh.
"I would be labeled as something crazy," said Bayleigh if she had lost her cool with Christmas.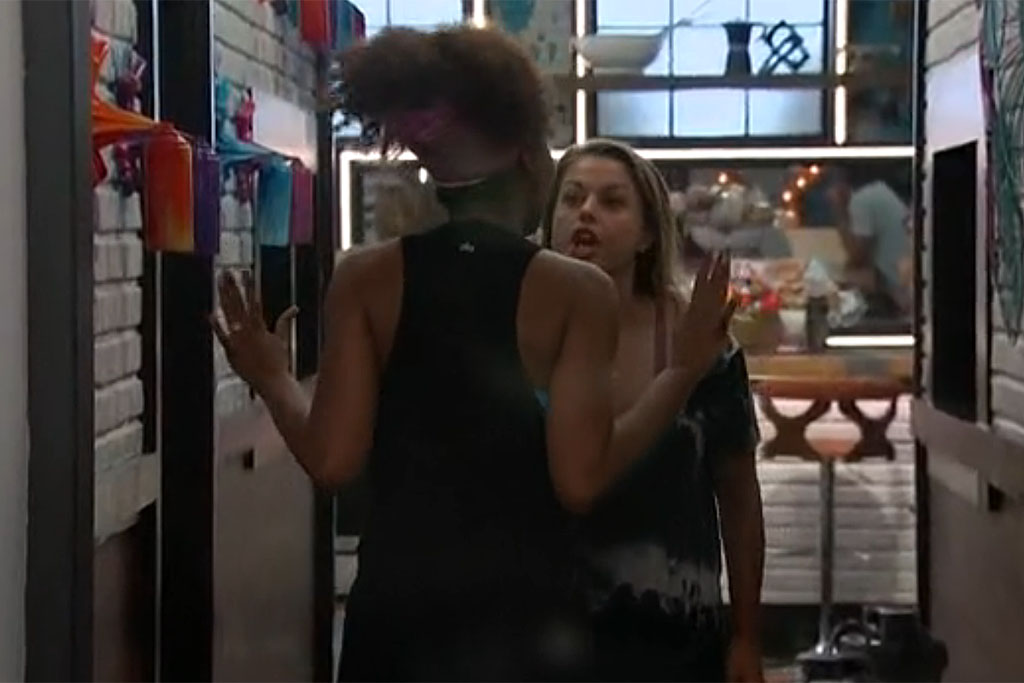 "Well guess what Bayliegh?" Christmas laughed clapping her hands.
Bayleigh demanded she stop.
"Good game, Bayleigh! Good game!" cheered Christmas as Bayleigh went out into the backyard with Da'Vonne.
Big Brother All-Stars 2 airs on Global three times a week: Sundays and Wednesdays (8:00-9:00 PM, ET/PT) and Thursdays (8:00-9:00 PM, live ET/delayed PT), featuring the live eviction show hosted by Julie Chen Moonves.