Big Brother 19 Spoilers: Houseguest's Pleas Fall on Deaf Ears
Big Brother 19 Spoilers: Houseguest's Pleas Fall on Deaf Ears
By: John Powell – GlobalTV.com
One houseguest is about to join the Big Brother 19 jury and barring a miracle, there doesn't seem to be anything that will change their fate.
At today's Veto Meeting, Matt Clines used the power to save Jason Dent and Cody Nickson was nominated in his place.
The final nominations for the week are Cody and Elena Davies and Matt but just as they were for Jessica Graf, the entire house is against Cody.
RELATED: Jessica Graf Big Brother 19 Exclusive Exit Interview
Earlier this morning on the live feeds, Cody shared his thoughts with viewers.
"I am waiting on some indication from Alex [Ow]. Even if I were to pull that last ditch effort with Matt, what happens is I still don't have the numbers. The ideal plan would be if they put Raven [Walton] up. I don't know how to play it, f—k!" he said in the storage room.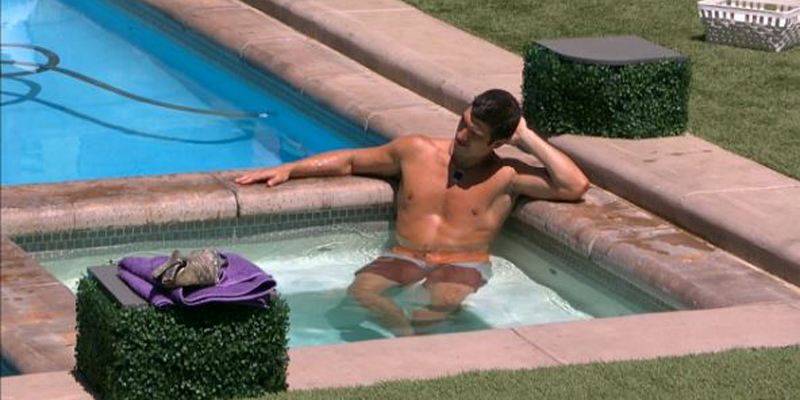 Before the Veto Meeting, Cody spoke quickly with Jason telling him to "think big" and to open his eyes to what is going on in the house.
WATCH: Big Brother After Dark Online – Season 19 Full Episodes
"If you take me out I don't think there's numbers for you guys. If you take Matt out we have a huge chance to change things," Cody said to Jason.
Previously, Cody also tried to sway Alex but she didn't want to go against Paul Abrahamian and the rest of the house.
Watch Big Brother online the day after broadcast on GlobalTV.com/BigBrother or on the free Global Go app for iOS and Android.
CATCH UP NOW ON THE LATEST EPISODE: Big Brother Season 19, Episode 21