Big Brother 19: Matt Clines Exit Interview: "Jason Has Lost Jury Votes"
Big Brother 19: Matt Clines Exit Interview: "Jason Has Lost Jury Votes"
By: John Powell – GlobalTV.com
He was there and then, well, he was gone.
You have to hand it to Matt Clines though as he is the first to admit he clearly didn't make many big moves during his stint in the Big Brother 19 house.
"In a season where I think a lot of players overplayed, I really did not do a lot in terms of gameplay. I knew there was going to be a lot of big personalities in the house and a lot of very social people and my assumption was that every single week somebody was going to do something really stupid to get themselves either evicted or in a lot of trouble and up until the point I got evicted, that's literally what happened. So a lot of people didn't think I did a lot this season, and that was my strategy going in, and for the most part it worked pretty well but there were some faults in that," he confessed.
One thing Matt did get noticed for this season was intentionally breaking the Have-not  rules. Those who are picked to be Have-nots  must only eat slop and a list of condiments for a week. The Have-nots must also only sleep in uncomfortable beds and only take cold showers. For breaking the rules, Matt was given one penalty vote. Matt clarifies it was a strategy to make sure he was voted out and not his showmance Raven Walton.
RELATED: Big Brother 19 Houseguest Punished for Violating Game Rules
"I wanted to make sure I did everything I possibly could do to make sure that I was the one who went home and she stayed in the game. I'm very thankful to the houseguests that voted, that they didn't throw any votes towards Raven, but you just never know and I wanted to stack the deck as much in her favour as possible," he said.
On the subject of his showmance, Matt is optimistic about their future as a couple. No matter what happens, he is just glad to have made a really good friend in the house.
"I feel great about Raven. She's just an amazing person and I could not have asked for a better person to play the game with and I'm just really grateful for the time we got to spend together," he said. "Plans for the future, we're definitely going to hang out after this thing is over and I'm excited to see where things go. Obviously it's impossible to make any definitive plans without knowing somebody outside the house but I feel very confident in Raven as a person. She didn't let the game change her at all, she stayed true to herself and I did the same."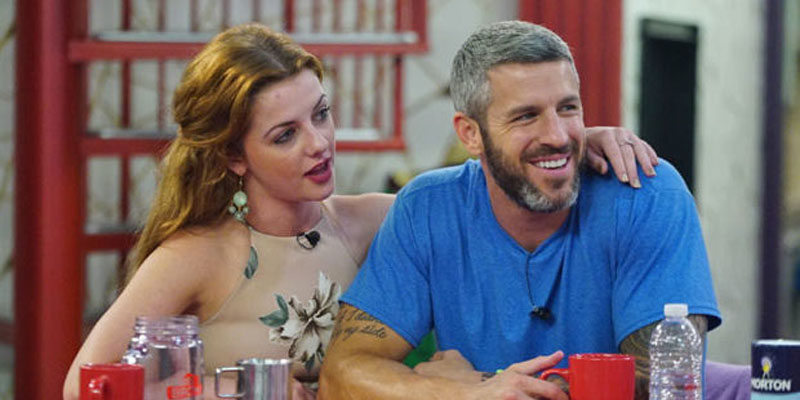 Not only does Matt think Raven is a tremendous person but he also believes she is one of the best players left in the game, along with puppet master, Paul Abrahamian. Who does Matt think is the worst player? Well, that would be Jason Dent, the rodeo clown who recently has been making headlines for all the wrong reasons.
"Worst game, right now I think Jason. Obviously he evicted me and that's not something I take personally, I just think from the standpoint of him trying to win the game, it wasn't a good move and he kind of did it to save Kevin. Maybe he thought Raven and I were going to take a shot at him but I think it was a poor move. I think he basically took away two jury votes to maybe gain one in Kevin," Matt concluded.
WATCH: Big Brother After Dark Online – Season 19 Full Episodes
Watch Big Brother online the day after broadcast on GlobalTV.com/BigBrother or on the free Global Go app for iOS and Android.
CATCH UP NOW ON THE LATEST EPISODE: Big Brother Season 19, Episode 31