BBCAN Winner Kevin Martin Talks Big Brother 19
BBCAN Winner Kevin Martin Talks Big Brother 19
By: John Powell – GlobalTV.com
Big Brother Canada  Season 5 winner, Kevin Martin, has two words of advice for his fellow Big Brother 19 U.S. houseguests: adaptability and sociability.
"Adaptability is important, being able to look at different situations and figure them out. Sociability, getting along with everyone during the first half of the game and during the second half of the game is crucial," Martin instructed saying that the mental competitions are not to be forgotten or dismissed. Houseguests have to be able to buckle down and study for those final competitions that will take them to the end.
After a much needed vacation following his Big Brother Canada Season 5 win, Martin is back to playing poker full-time, broadcasting games on Twitch and producing YouTube videos. Martin did however take time out of bluffing and calling to check out the Big Brother 19 houseguests.

RELATED: Big Brother 19 Cast Bios & Photos  |  BB19
"I think it is a good mix. This is one of the highest average ages in a long time. They have a lot of different personalities. They have like a 55 year-old in there named Kevin [Schlehuber]. Maybe 2017 is the year of Kevin? (Laughs) I am going to be paying attention because it looks like a lot of fun," he said.

When it comes to the 'Den of Temptation', a room where houseguests will be tempted with all manner of enticements, some of which could alter the course of the game, Martin much prefers an elementary Big Brother game without any twists.
"It is always fun to get the viewers involved. Me personally, I am not excited by twists. I like a basic game. Put the people in, watch the social experiment and let them build relationships. Me, I could pass on twists, totally," the Big Brother champion remarked as a faithful fan and viewer.
RELATED: Big Brother 19 Twist Revealed!  |  BB19
Beyond being adaptable and social, Kevin advised the houseguests not to cause any drama for the first three to four weeks. It is wise for them to stay under the radar and engage in communal activities in order to create real bonds with people in the house.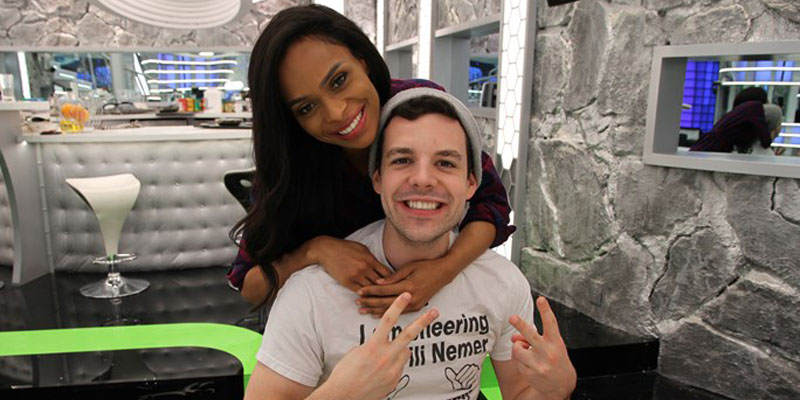 According to Kevin, an aspect of the game and experience some houseguests forget is the diary room.
"The dairy room is EVERYTHING! It is so key! That is your moment to talk to production. That is your moment to talk to your audience. You can do crazy things in the house and in the diary room, you can explain your blueprint. Every time you go into the diary room, make sure you explain your thought process very clearly and develop your character on the show as well. America or Canada often have a power to deal out and developing your character in the diary room gives you a better chance at winning one of those powers. The game is with the houseguests but you have to play to the camera a bit so viewers know what your story is," he recommended.

Out of the house and back in the real world, Martin is ready for the next challenge. "Winning Big Brother Canada was a dream come true. I dreamed about winning a reality show my entire life and I am so blessed that it became a reality but in no way do I want that to be the peak of my life. I am going to keep pressing on and hopefully achieve more great things," he said.