And the Winner of Survivor: Winners at War Is…
And the Winner of Survivor: Winners at War Is…
By John Powell – GlobalTV.com
It has taken 10 years but Survivor finally has a king of the jungle.
Tony Vlachos, the police officer from New Jersey, is now the second two-time winner in the history of Survivor.
Tony defeated fellow finalists Natalie Anderson and Michele Fitzgerald to win Survivor: Winners at War and the $2 million grand prize.
"Jeff, it is definitely life-changing especially now with what is going on in the world you can see how financial security is so important," Tony told host, producer Jeff Probst, remotely from his home due to the world-wide pandemic. "With this money I am going to secure my family and be financially secure for the rest of my life."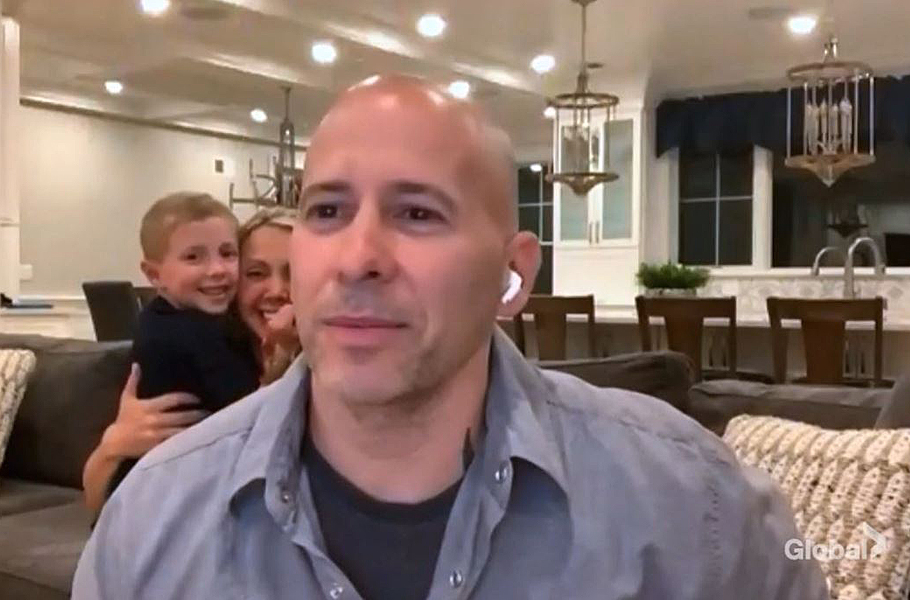 At the final tribal council, Tony received 12 votes while Natalie garnered four.
Sarah, Ben, Denise, Nick, Kim, Sophie, Adam, Wendell, Yul, Rob, Danni and Amber voted for Tony.
Jeremy, Tyson, Parvarti and Ethan voted for Natalie.
Michele didn't receive any votes.
Since Survivor: Heroes vs. Villains back in 2010, Sandra Diaz-Twine has been the only two-time winner of Survivor. She won both the Heroes vs. Villains and the Pearl Islands seasons.
Natalie was the Edge of Extinction player who won the battle back competition. She immediately teamed up with Michele who had been on the outside looking in for most of the game.
Denise and Ben were the first of the final six to be sent packing. For his part, Ben gave Sarah his "blessing" to vote him out throwing in the towel on Day 37 due to Sarah's emotional speech at the last tribal council.
Natalie won the final immunity challenge forcing Sarah and Tony to battle in a fire-making challenge to remain in the game. Tony defeated Sarah in a very emotional ending to the Cops-R-Us alliance.
"I am sorry, Sarah," cried Tony as the two friends hugged.
"It's okay. When you hear people saying that, it is not that they gave up. It is that they have something valuable out of this experience and if I was going to go out of this game, that is how I wanted to go out," Sarah told Probst before she had her torch snuffed.
Unlike the usual Survivor finale, Winners at War had no reunion show and there were no details or teases for the next season.
Jeff Probst did promise that the entire Survivor production was "committed" to airing their 41st season this fall. CBS has greenlighted Survivor for at least two more seasons.
---
Survivor can be streamed live and On Demand on the new Global TV App and on STACKTV. Global is also available through all major TV service providers.