You're Invited: BH90210 Viewing Party
You're Invited: BH90210 Viewing Party
It's time to dust off those high-waisted denim jeans and baby doll dresses, and wear the best blow-out bangs and teen angst imaginable as Global premieres BH90210 this summer beginning Wednesday, August 7 at 9 p.m. ET/PT for six episodes. The original cast including Gabrielle Carteris, Shannen Doherty, Jennie Garth, Brian Austin Green, Jason Priestley, Tori Spelling and Ian Ziering reunite for a clever, tongue-in-cheek series where they will play heightened versions of themselves in the brand-new serialized drama. With a healthy dose of irreverence, BH90210 is inspired by the cast's real lives and relationships with each other.
Having gone their separate ways since Beverly Hills, 90210 ended 19 years ago, the cast come together when some suggest it's time to get a Beverly Hills, 90210 reboot up and running. But getting it going may make for an even more delicious soap than the reboot itself. What will happen when friends and frenemies come back together, as this iconic cast – whom the whole world watched grow up together – attempts to continue from where they left off?
What better way to celebrate this reunion than getting YOUR gang together and hosting a viewing party for the highly anticipated premiere of BH90210! To get started on hosting your own party, use the evite linked below and print/email/send them to all of your closest pals! Make sure you also don't forget to print off the set of  bingo cards linked below. The bingo cards are filled with classic Beverly Hills, 90210 moments so make sure to watch closely to compete against your friends!
BH90210 Bingo Card
BH90210 Evite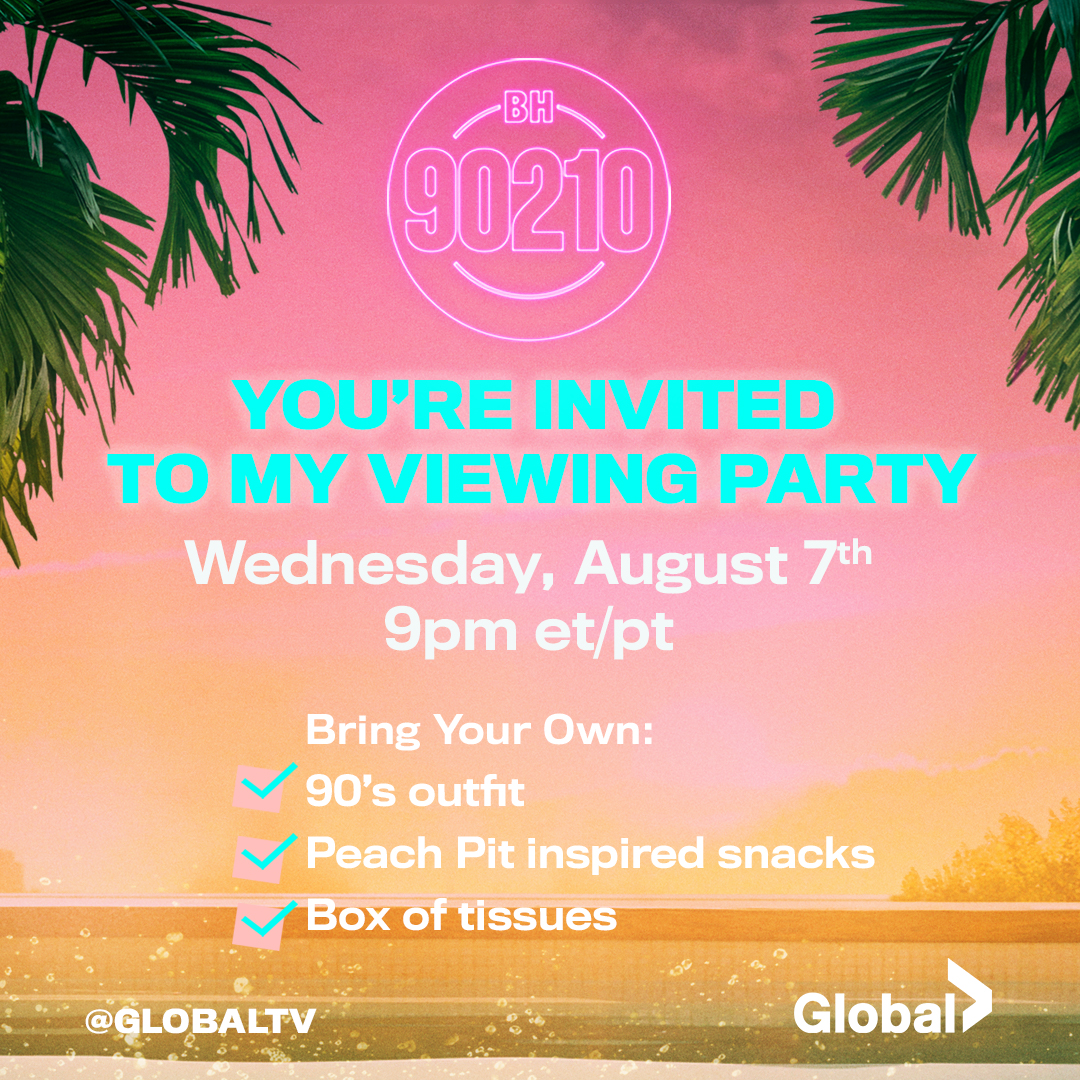 Don't miss the premiere of BH90210 airing Wednesday, August 7 at 9 p.m. ET/PT! Check out GlobalTV.com and the Global TV App for recaps and extras.