Tributes Pour In For The Young & The Restless Actor Kristoff St. John
Tributes Pour In For The Young & The Restless Actor Kristoff St. John
Monday, February 4th marked a difficult day for Y&R fans after millions of viewers heard the tragic news that actor Kristoff St. John had passed away.
CBS Studios and Sony Pictures Television confirmed the news  regarding St. John saying, "The news of Kristoff St. John's passing is heartbreaking. He was a very talented actor and an even better person. For those of us who were fortunate enough to work with him on 'The Young and the Restless' for the last 27 years, he was a beloved friend whose smile and infectious laugh made every day on set a joy and made audiences love him. On behalf of the Y&R cast and crew, CBS and Sony Pictures Television, we offer our heartfelt sympathy to his family and loved ones, especially his two daughters, Paris and Lola."
Kristoff was found in his San Fernando Valley home by a friend sometime on Sunday, followed by speculation that his death was related to alcohol.
Fans of the actor will recall that St. John has had an ongoing struggle with his son's suicide, and last year, threatened to take his own life around the anniversary of his son's death.
Since Kristoff's passing, many colleagues who have worked with him in the business have tweeted their messages of mourning and support for his family.
Y&R castmate Eric Braeden tweeted after reflecting on the news, still in disbelief: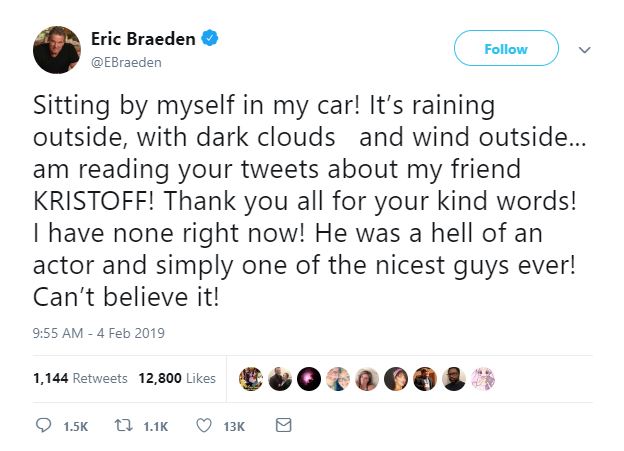 Jess Walton, who plays Jill on Y&R, also tweeted about the pain she's feeling over the loss of her friend.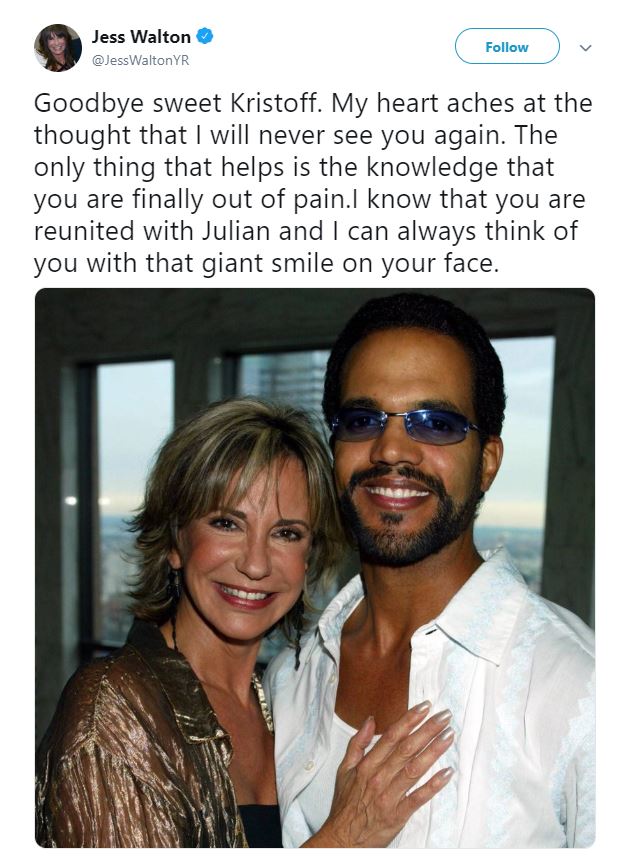 Shemar Moore posted a heartfelt video for his dear friend, who he's known since he played Malcolm Winters on Y&R. Click the video to play: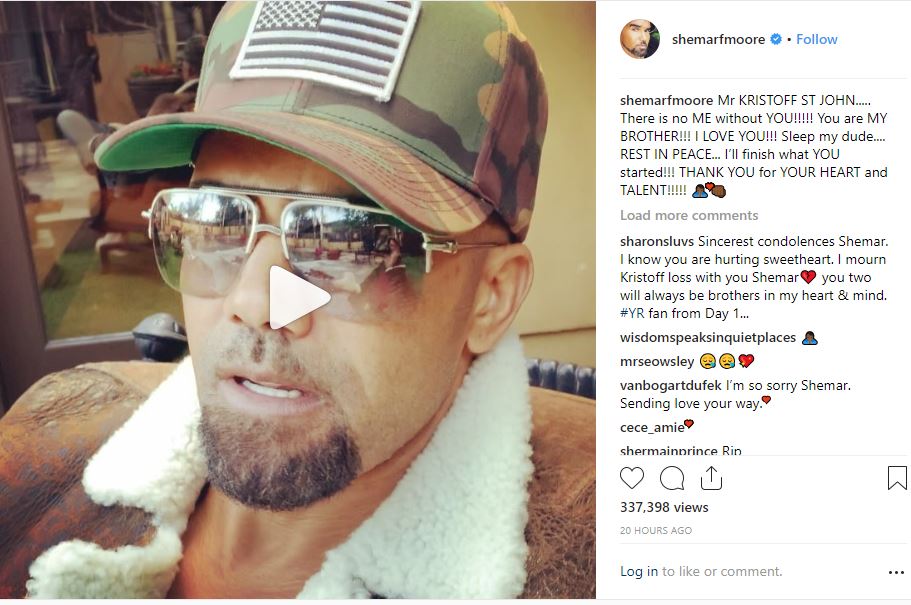 The tributes are continuing to pour in as fans and friends come to terms with the sudden loss.
For Y&R fans, Kristoff's passing is difficult to bear, because for 25 years, fans have welcomed Neil Winters into their homes. He's brought laughter, tears, and joy – all from the power of storytelling. His warm spirit emanated from the TV screen, and there was a certain calmness and comfort about his character that only Kristoff could portray.
He is dearly missed, and he will never be forgotten. Rest in peace, Kristoff St. John.