The Young and the Restless: Exclusive Q&A with Christian LeBlanc
The Young and the Restless: Exclusive Q&A with Christian LeBlanc
Best known for his role as Michael Baldwin on The Young and the Restless, Christian LeBlanc gives some insight into his acting career and what he enjoys doing in his spare time!

Q: Your character has been through a lot over the years. What other story line would you like to see?
I like what's happening now. The exploring of Michael's past and how far he would go to protect his family – especially his brother Kevin. I think the brother relationship is a really powerful one especially with Lauren as the third party – it's a great family dynamic. I was very lucky to get this family because we kind of clicked immediately which doesn't always happen especially with Kevin (Greg Rikaart).
Q: Your character went from being a villain to playing the good guy. Do you miss playing the villain?
You know, I never think of it in that way because what they wrote was such wonderful stuff and it was a human being in that circumstance. I came on as someone deeply troubled, but if they hadn't given him humanity he never would have come back and gave him the love of a good woman. What was wonderful was that the writing provoked all those things.  A control freak falls in love, what's he supposed to do with that? Had an in-affectionate mother….They expanded it all by casting the mother later on. They filled in the dots with what happened throughout the years. He was a well rounded character and that's what gave it legs. It could have been a cartoon, and they're fun, but they made him human so that for some reason the audience related to him, or they wouldn't have brought him back. He wasn't supposed to be longer than two years. Phyllis' character was the same way. Something clicked with the audience and you've got to find something human about him.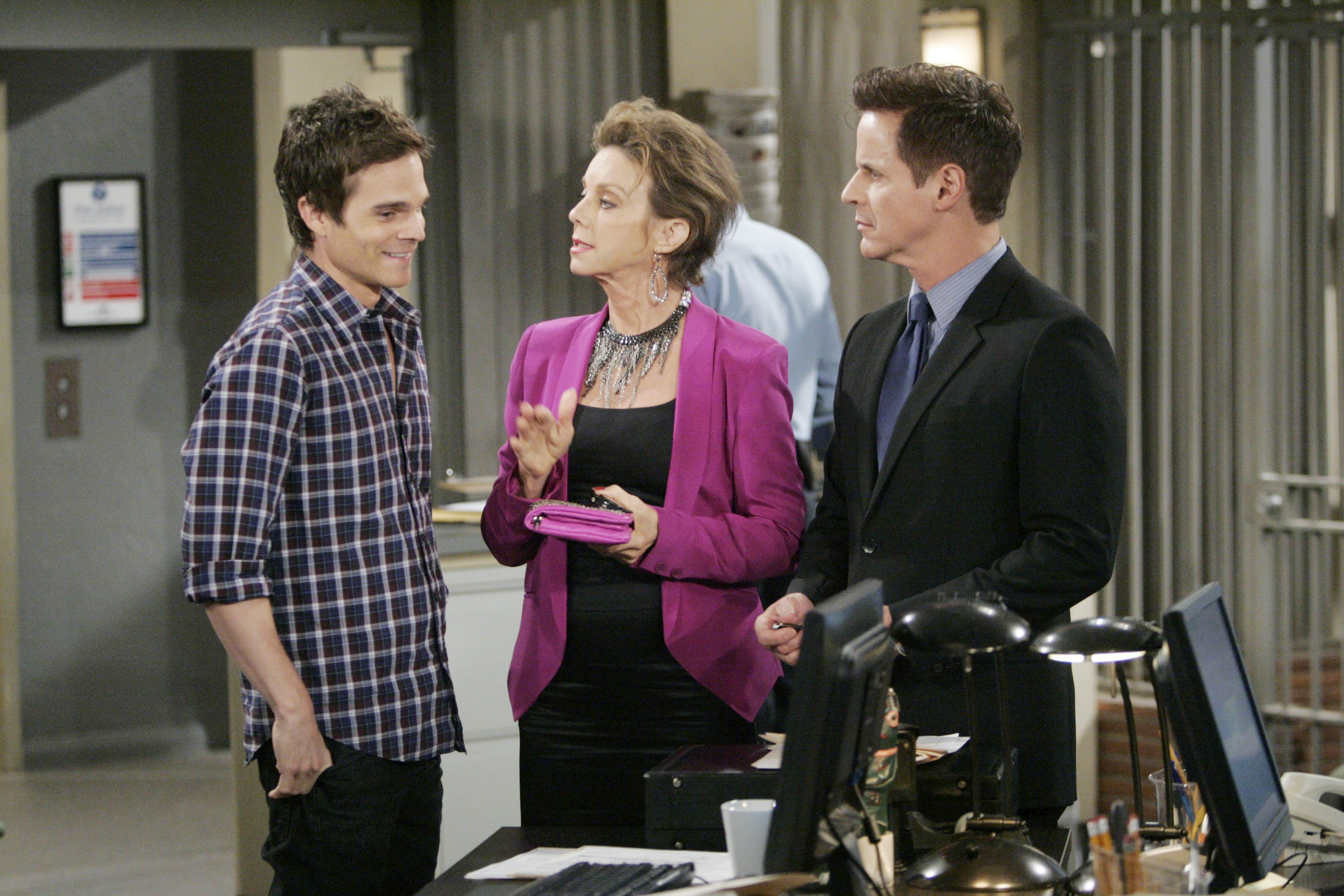 Q: You've had relationships with both Lauren and Christine. Are there any other potential love interests for Michael – past or future?
I think Lauren is the one he settled on. Christine was still kind of an old trajectory that Michael had. Now professionally they turned into good friends, as well as Paul. Because back in the battle days they couldn't have been worse but he's been engaged to Christine, he's come along way. The way they brought Lauren in, which is so interesting, is they both were long term characters and it was wonderful that it was two adults with kind of shady pasts who knew what it was like to be the outsider had found each other. And it wasn't like a children's relationship, it was two seasoned people going into it with their eyes open. And I know the exact moment he fell in love with her was when Michael was looking for a way to bail out Kevin because of his claustrophobia and Lauren came with the money, even though he stalked her. No greater love than she helped save his brother.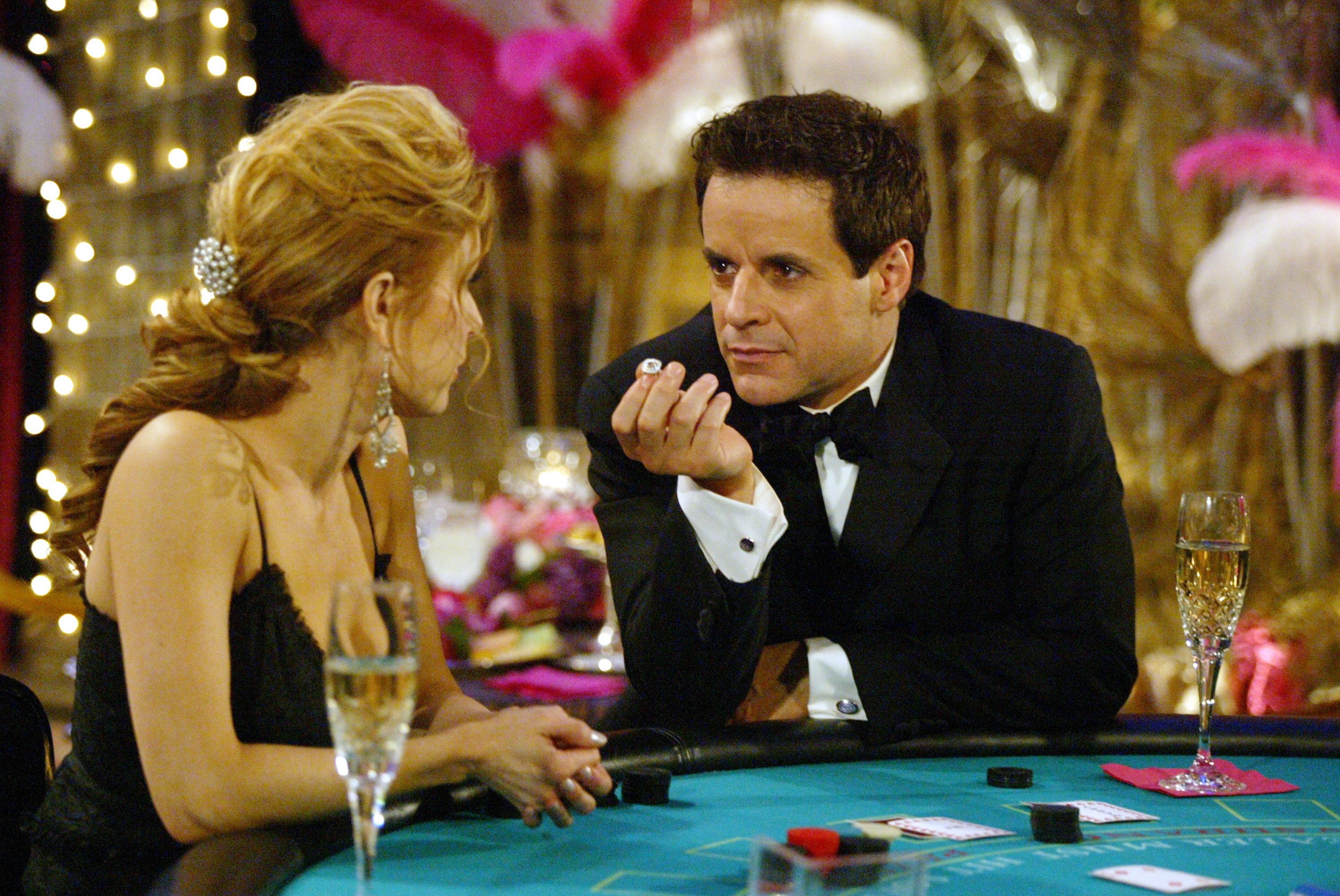 Q: Who do you enjoy working with most on Y&R?
I've been on other sets and I've been on other shows and like any acting gig it's an ensemble. Even with Eric and Mel, when they jump into a group of people it is an ensemble. My favorite is to be in one of these groupings with Michelle (Stafford) or Greg (Rikaart), and today I worked with Kevin and Chloe. It's seamless and nobody is the star. It really is wonderful to be in a team like that because you really get to shine and you know people have your back. It's really wonderful.
Q: What is something fans would be surprised to learn about you?
I'm a genealogy freak, I could talk that one to death. I do family trees for other people on the show. It's one of those things where I could have gone to video games really easily, you know something to be obsessed about. But I'm an old history major so it was kind of an outlet for it. And I think it's a Southern thing and a French thing where you get to tell people who their great grandparents are. I did it for Josh Swickard over on General Hospital and Erin over on Pretty Little Liars. It's fascinating and it's a great gift actually.
Q: Have you discovered anything interesting about your own genealogy?
Oh yeah, I found out my grandmother was of mixed race and she died when she was very young but that wasn't known. I'm descended from a slave and a slave owner on one side and then my mother's family is creole all the way from France. One was a Napoleon sea captain, one was a spy during the Napoleonic wars and everyone ended up in the new world to take it away. It's fascinating if you go in there. I found an artist and an actor – my great great great uncle writing a letter to his brother in Louisiana about getting a part. It's fascinating I'm not the only actor in my family that I know of and not the only painter that I know I of but then there's this very famous painter and it turns out there was this auction in New Orleans and one of his paintings came up and they go for a lot of money. I was planning to buy it but it was so expensive. I also found out that the plantation that the LeBlancs owned is now a parking lot of a Walmart.

Q: If you weren't in the entertainment industry, what would you be doing instead?
I kind of do this now, I have a gallery art show coming up in New Orleans and I love doing that. I have a children's book that I've illustrated with a publisher that's been there forever but I mean there's just so many things. There's a ton of things out there and what's wonderful about being an actor – the show connects me to all those things. Because of the show I have more access a lot of the time. I have the opportunity for the first big art show in my hometown. I'll be up until 4 am in the morning drawing.
Q: What's the best piece of advice you've ever received?
Never bore the audience. They pay good money, never bore them.
Q: You did the CN tower edge walk last year here in Toronto – how was that experience?
It was terrifying but I was with good company. There were two civilians who weren't with our group because you have to go with a certain amount of people and one of the guys used to do construction so he was jumping around out there like it was nothing. I just had a blast and I want to do it again – that's the first thing I want to do. The guide was really good and he kind of takes you through the paces on testing your cord and stuff so you can get your range of movement. They were so professional and they do kind of trick you into doing more and ease you into it. So something that would have terrified you 5 minutes ago is easy now. The next time around I won't waste time being so careful. But now I want to go because I know all the pictures I want to take and all the poses I want to do.
View this post on Instagram
Rapid Fire Round

You're alone on an island. What 3 things do you take?
A sailboat. A battery operated TV so I could watch Seinfeld because that would make me happy all the time. And an extra large container of double stuffed Oreos covered with white chocolate.
Favourite TV show right now? Versailles on Netflix
Favourite Movie? The Favourite
Favourite Book?  The Once and Future King by T.H. White
Last song that was stuck in your head? It was a made up song from Groundlings a comedy I'm in. Everyone just kept humming it, it was so catchy.
Biggest pet peeve? Me having to drive anywhere. I hate driving.
Describe yourself as a teenager: A nerd but a very funny one.
This or That

Beach or Mountains? Mountains
Country or City? City
Gold or silver? Gold
Frozen yogurt or ice cream? Ice Cream
Fruits or vegetables? Fruits
Pancakes or Waffles? Pancakes
Day or Night? Night
Summer or Winter? Winter
Movies at home or Movies in the theatre? At home
Catch Christian LeBlanc on Y&R airing weekdays at 4:30et/pt on Global, and watch the latest episode here on GlobalTV.com or the Global TV App!