Survivor: Ghost Island Cast Revealed!
Survivor: Ghost Island Cast Revealed!
The new Survivor cast that will brave "Ghost Island" has been revealed. Among them are a couple of YouTube personalities, a former White House intern, a Survivor reporter and a former Disney World Princess.
The "Ghost Tribe" theme itself revolves around the bad decisions of past players. As part of the series, there is a haunted island that through the course of the game players may be sent to. The [ghost] island contains a graveyard of artifacts representing those past Survivor blunders.
The new cast members are:
Naviti Tribe (Purple)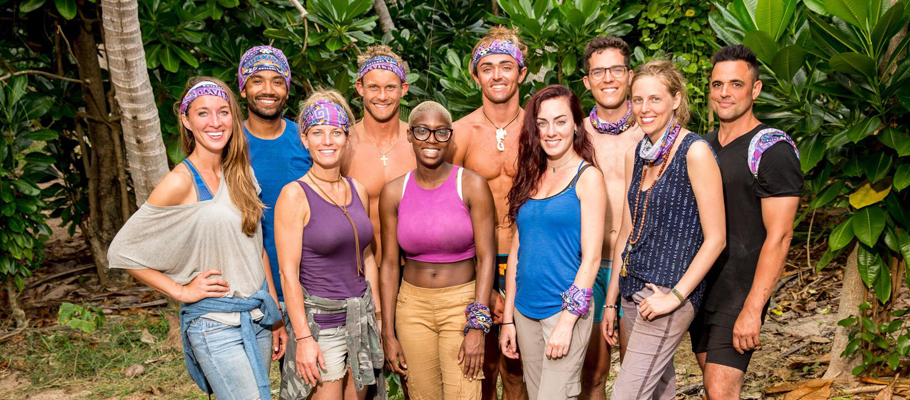 A 21-year military veteran who did work for the Psychological Operations Battalion. She now owns her own construction management company.
A former professional cheerleader for the Utah Jazz and Los Angeles Rams. She is also an EMT.
A Youtube personality (https://www.youtube.com/user/DefinatelyDes/videos) and student studying broadcast communication.
A career counselor who compares herself to Kelley Wentworth and Aubry Bracco.
A marine animal trainer at SeaWorld Orlando.
A 26-year-old law student who is an avid sailor.
A professional model who has represented such brands as Hugo Boss and Versace.
A 38-year-old crossfit enthusiast and poker player. The Survivor he closely relates to is Cirie Fields.
A 22-year-old fishing guide.
He owns a furniture company and sees much of himself in Survivor winner, Jeremy Collins.
Malolo Tribe (Orange)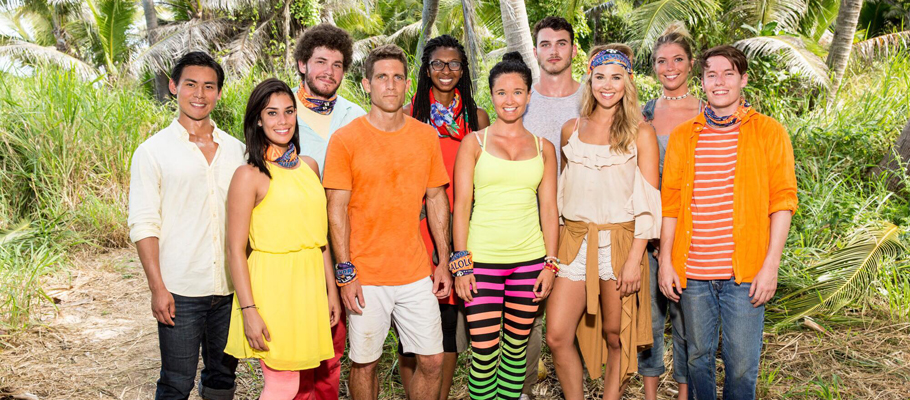 An account executive who volunteers for the non-profit Wish Upon a Teen organization and whose hero is Shailene Woodley from The Divergent series of movies.
A financial consultant, Survivor superfan and athlete.
A model and former Disney World Princess who also has her own Youtube channel (https://www.youtube.com/channel/UChJo2ljeG0mPNbgJNa5m76A).
She has a career in graphic sales and compares herself to Tony Vlachos and Kelly Wiglesworth.
A yoga instructor who also takes part in Ironman competitions.
A 41-year-old physical education teacher who compares himself to Jeremy Collins and Tom Westman.
A 26-year-old caretaker who identifies with Cirie Fields and Todd Herzog, among other Survivor alum.
Is a sometime Survivor reporter and an accomplished musician who works as a music teacher. The Survivors he claims to be most like are Stephen Fishbach and David Wright.
He interned at the White House under former President Barack Obama and is now a business analyst.
An 18-year-old model and realtor. He is an avid martial artist having studied various disciplines.
Survivor: Ghost Island premieres with a special 2-Hour episode on February 28th on Global from 8 to 10 PM.
READER ALERT: Test your Survivor knowledge with our new quiz Survivor Quiz!