Survivor 42 Awards: Part One
Survivor 42 Awards: Part One
Another COVID-19 shortened season of Survivor is coming to an end with a very contrasting group of finalists. As this season's finale nears this Wednesday on Global TV here are our picks for this season's Survivor Awards.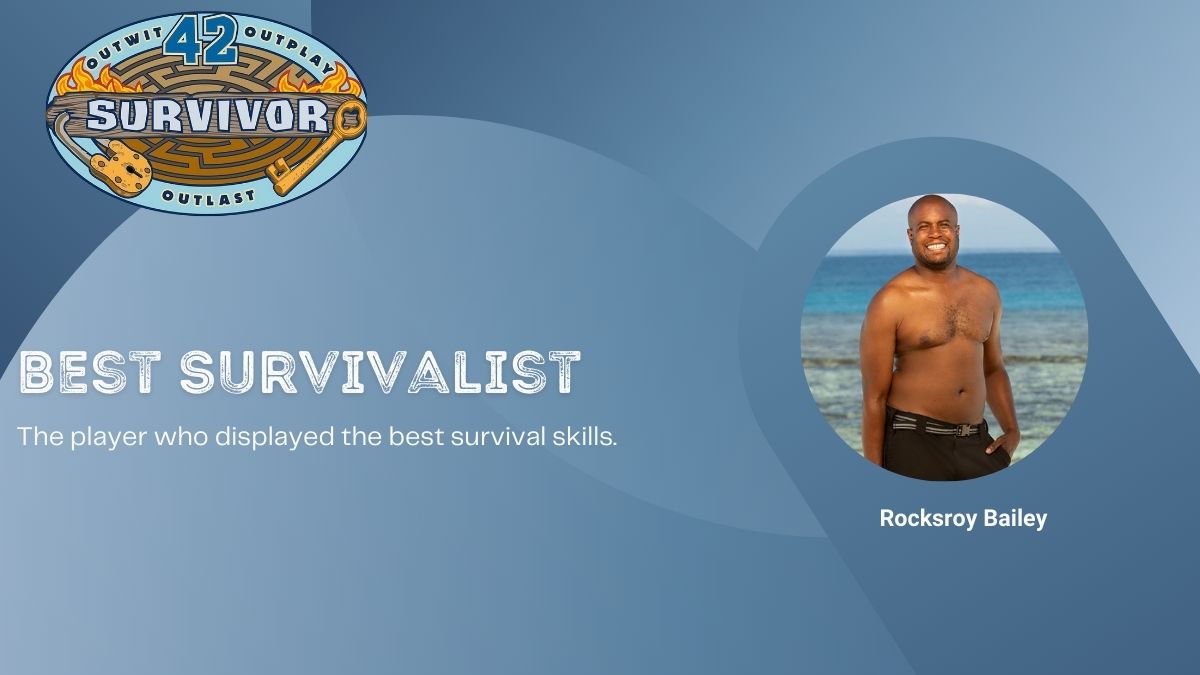 Whether it was building a shelter, starting a fire or hunting, Rocksroy Bailey was the leader of the pack this season as he proved on Exile Island and back at camp.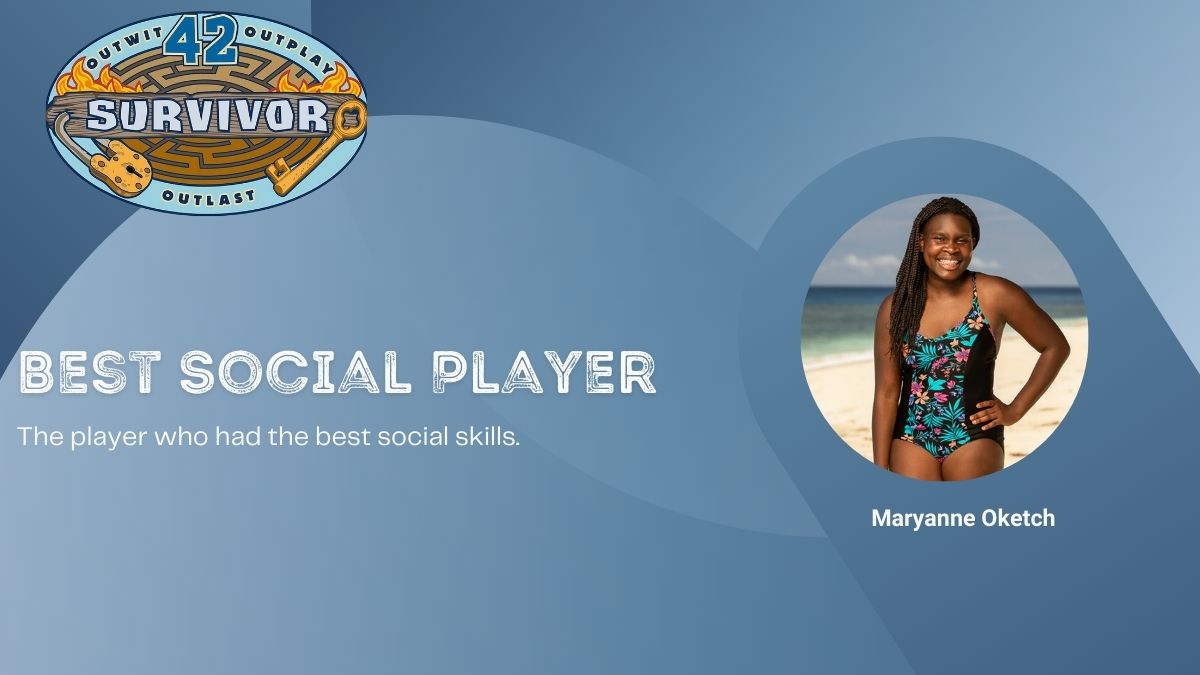 While there were others who did extremely well like Mike and Omar, Maryanne seemed to really win everyone over with her positive attitude and quirky personality.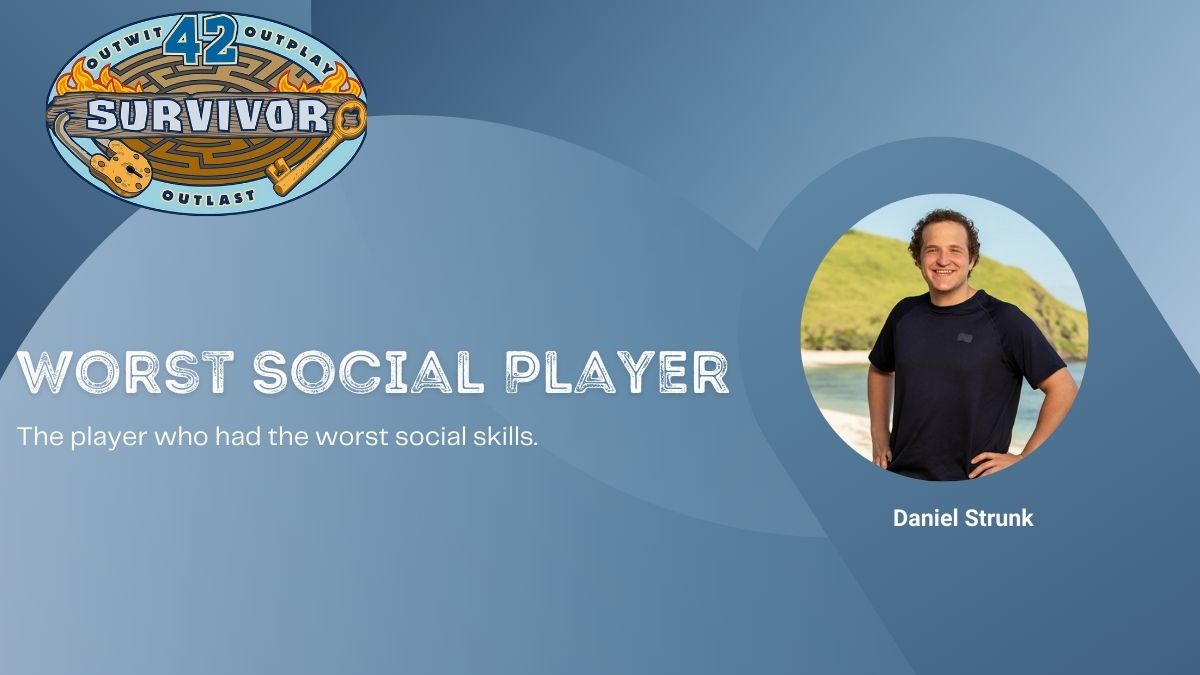 Daniel Strunk started out the game winning over most people but as his gameplay was exposed fewer and fewer castaways trusted him or wanted to be his ally.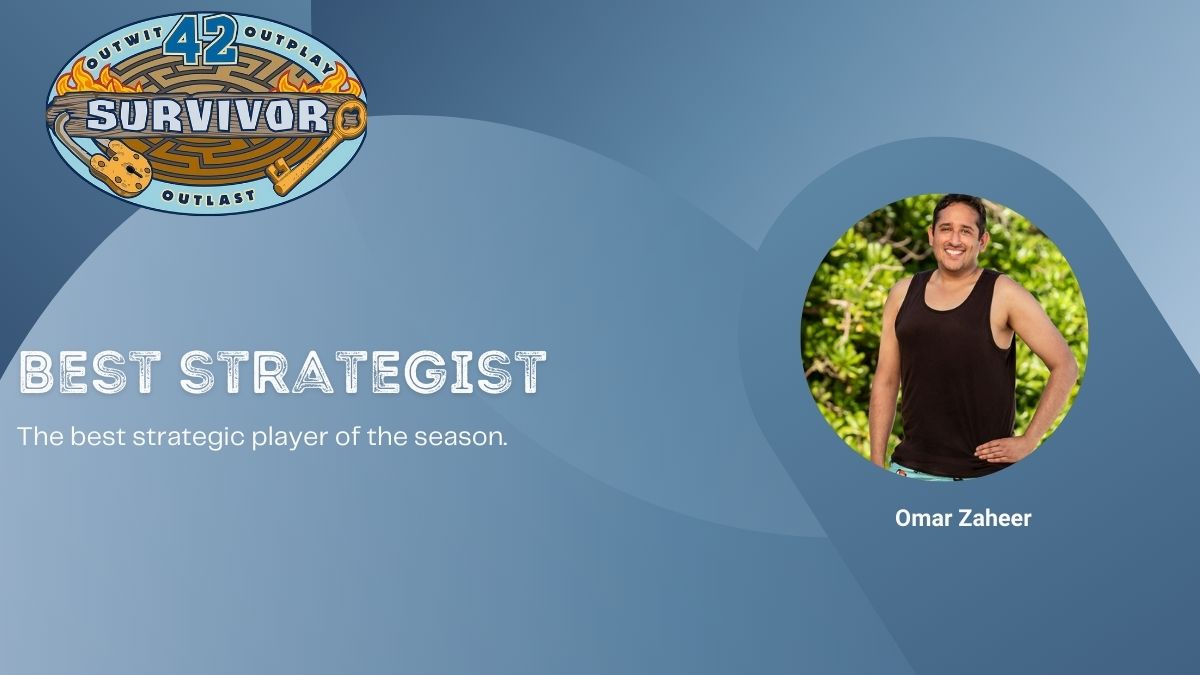 It was a close call between Mike and Omar. Although he was a strong guiding force before the merger Omar really shifted into another gear once the two tribes became one. There were so many times where he alone was the one steering the game while not appearing to do so. That is a very, very difficult task in the Survivor game.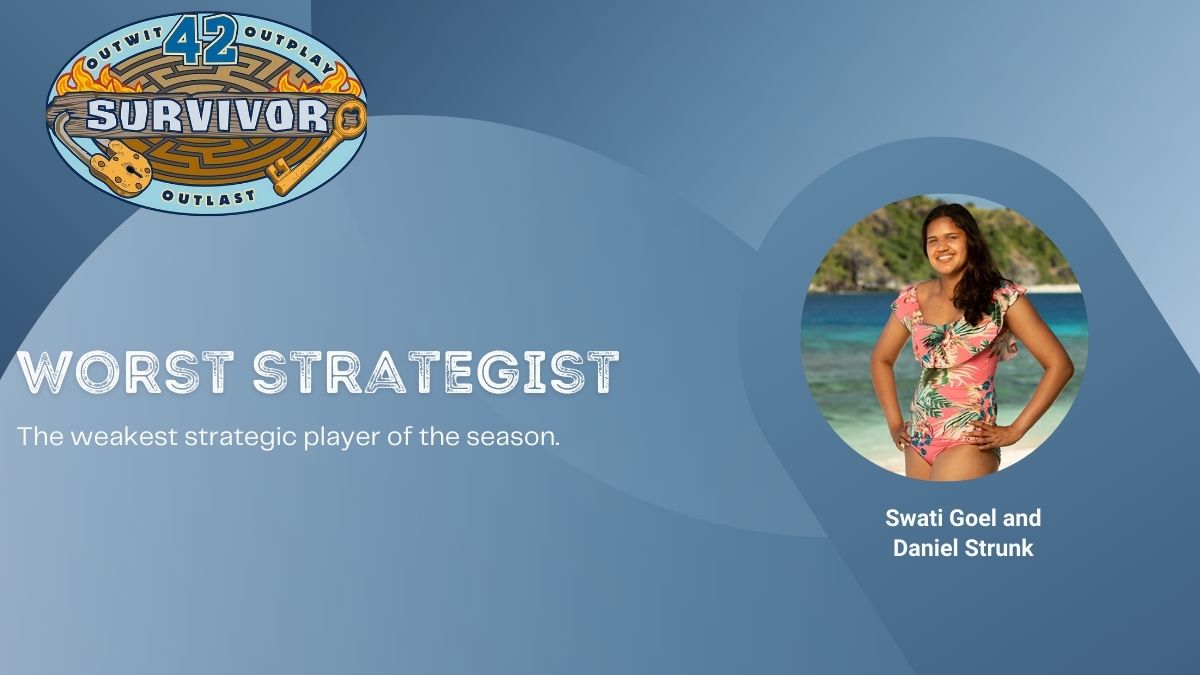 While the gameplay this season hasn't been very strong across the board Daniel Strunk and Swati Goel's actual ended their games. Daniel's lies and Swati's double-dealing were the reasons they were both targeted and fed to the sharks.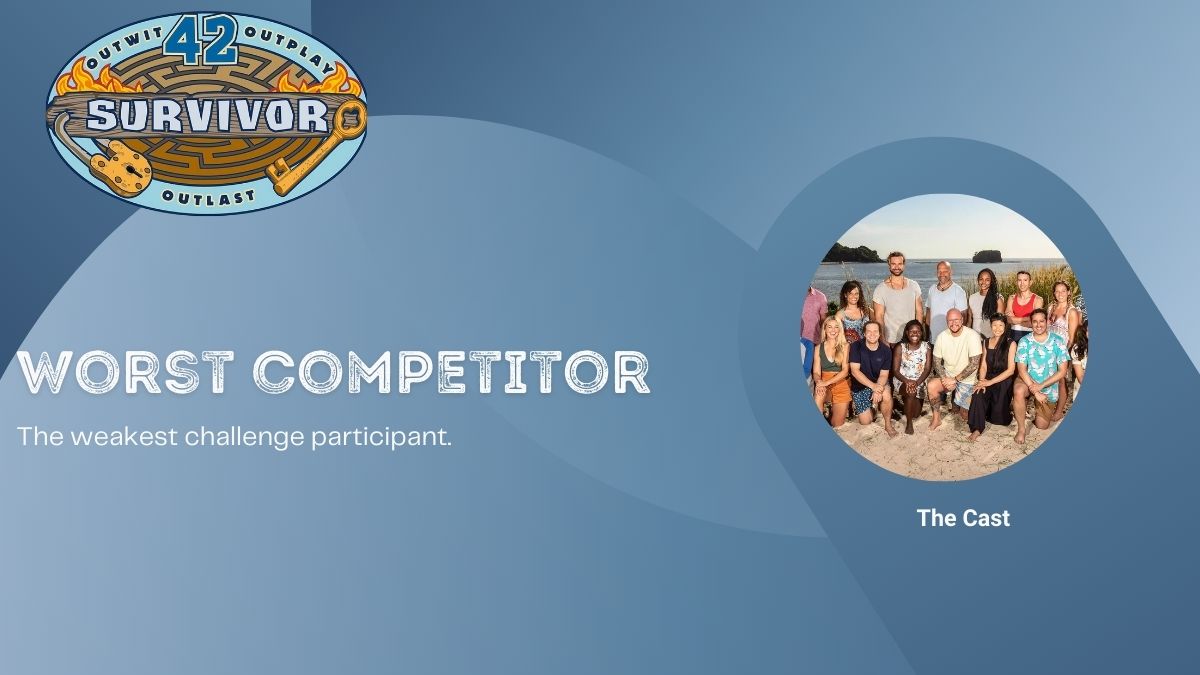 While there have been many players this season who cannot get it together when it comes to challenges, overall, the entire cast has been a massive disappointment. From the very start many of them are being pulled over the finish line by the very few challenge beasts in Mike, Jonathan and Lindsay.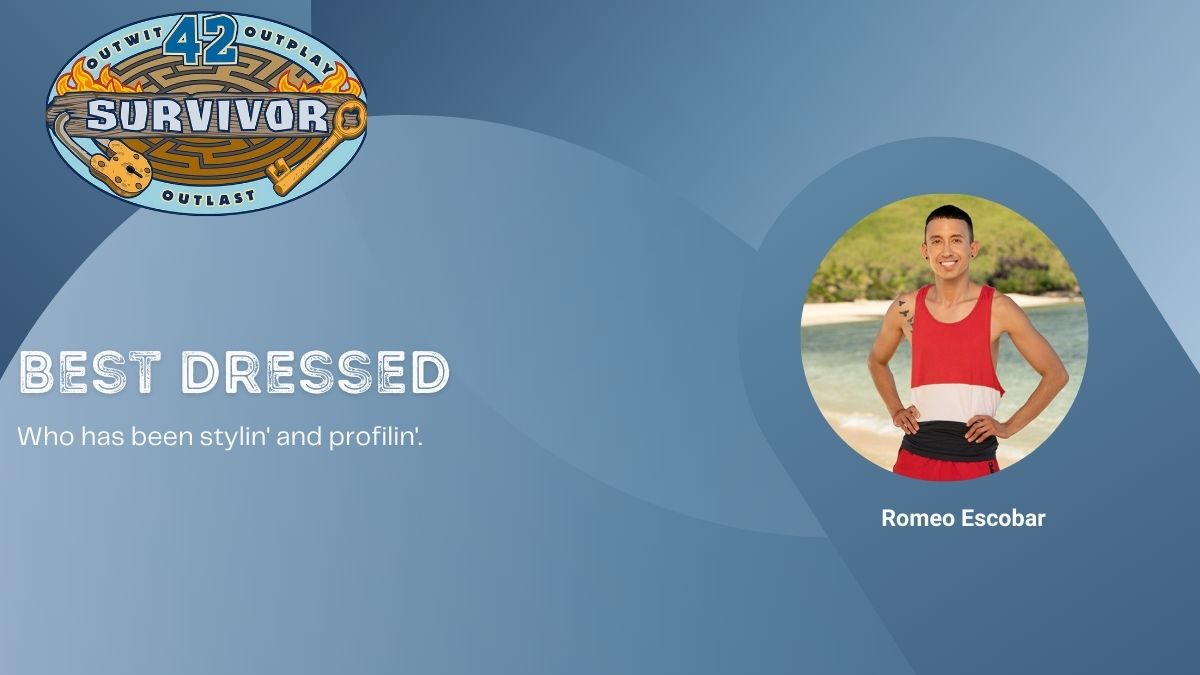 With most of the players wearing what appears to be the exact same clothes day in and day out, Romeo has been mixing and matching all sorts of tops, shorts and socks. As a TV producer and a pageant coach we would expect nothing less from him.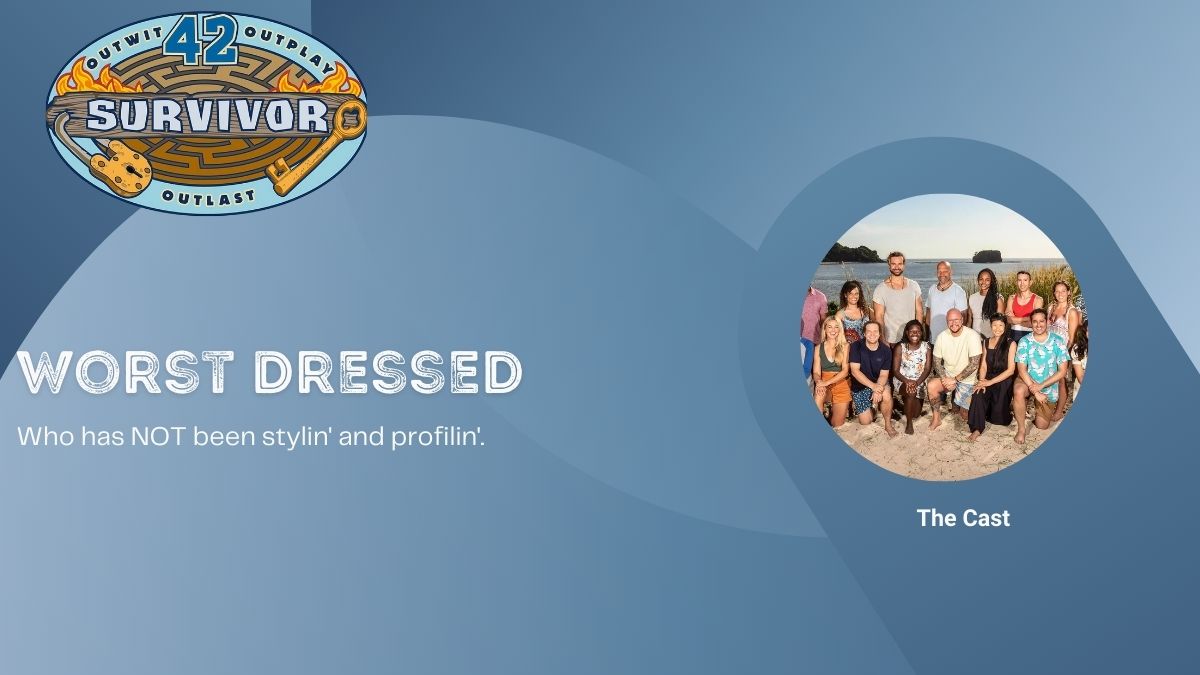 As stated above the large majority of the cast have been wearing the same threads every time we see them. While we are not sure if this is a production directed thing or not, it makes for a very bland Survivor look.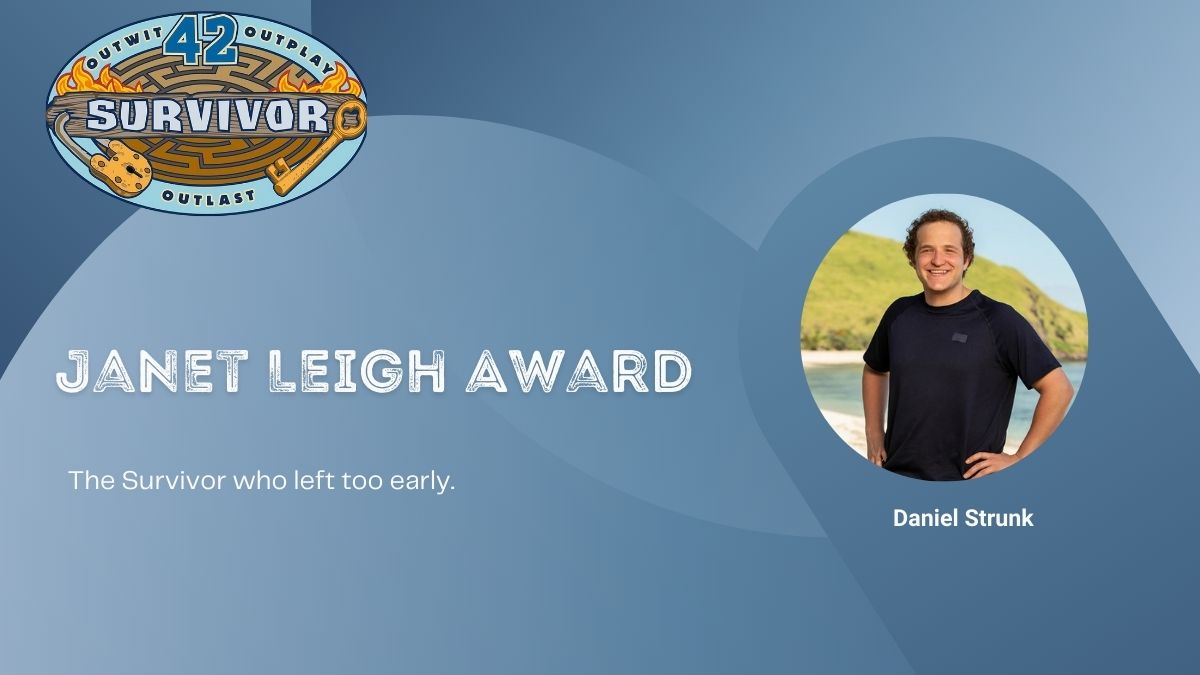 Daniel has so much potential to be not only a fantastic strategist but also an entertaining villain. It is a shame he torched his own game.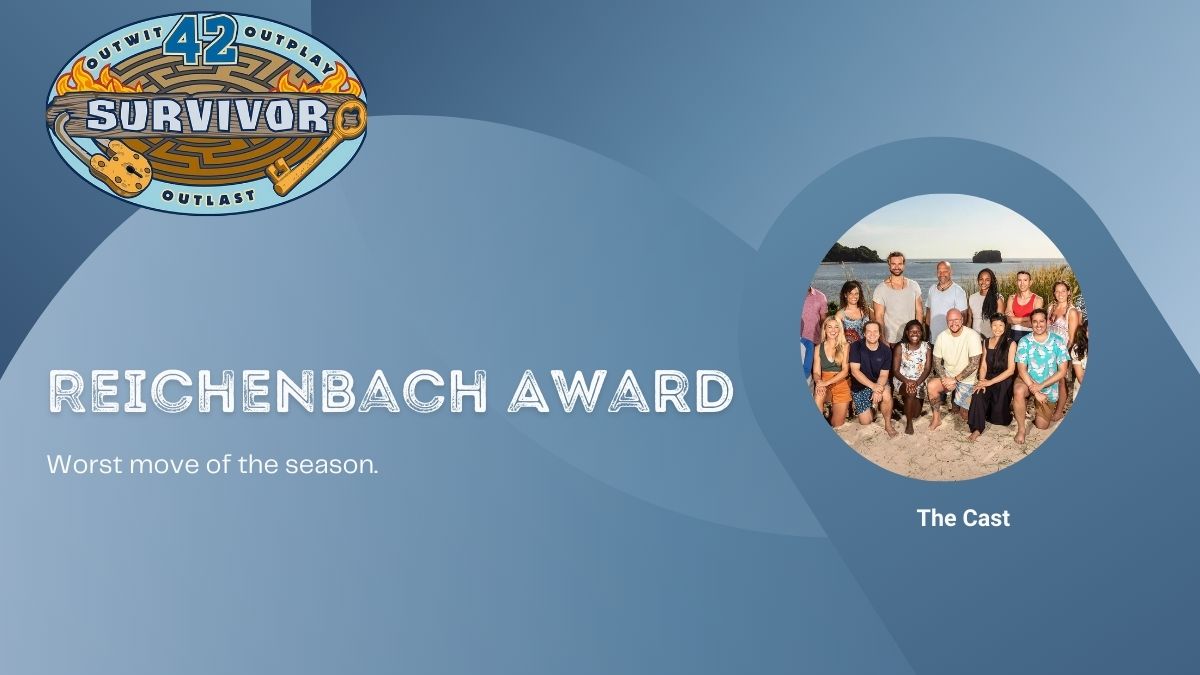 Swai plays everyone. Daniel scorches his own game. Drea opts out of playing in an Immunity Challenge. Drea bungles the Knowledge is Power advantage. There were so many terrible gameplay decisions it really is hard to pick one, although Daniel and Swati's mistakes did directly lead to their games coming to an end. Overall, it has been a very weak season for actual gameplay that didn't involve powers or advantages.
If you take a close look at all of the most impactful moves of the season most of them can be traced back to Omar. So, this season we are heaping praise upon one player as opposed to one specific move as Omar has been directly responsible for many castaways going home.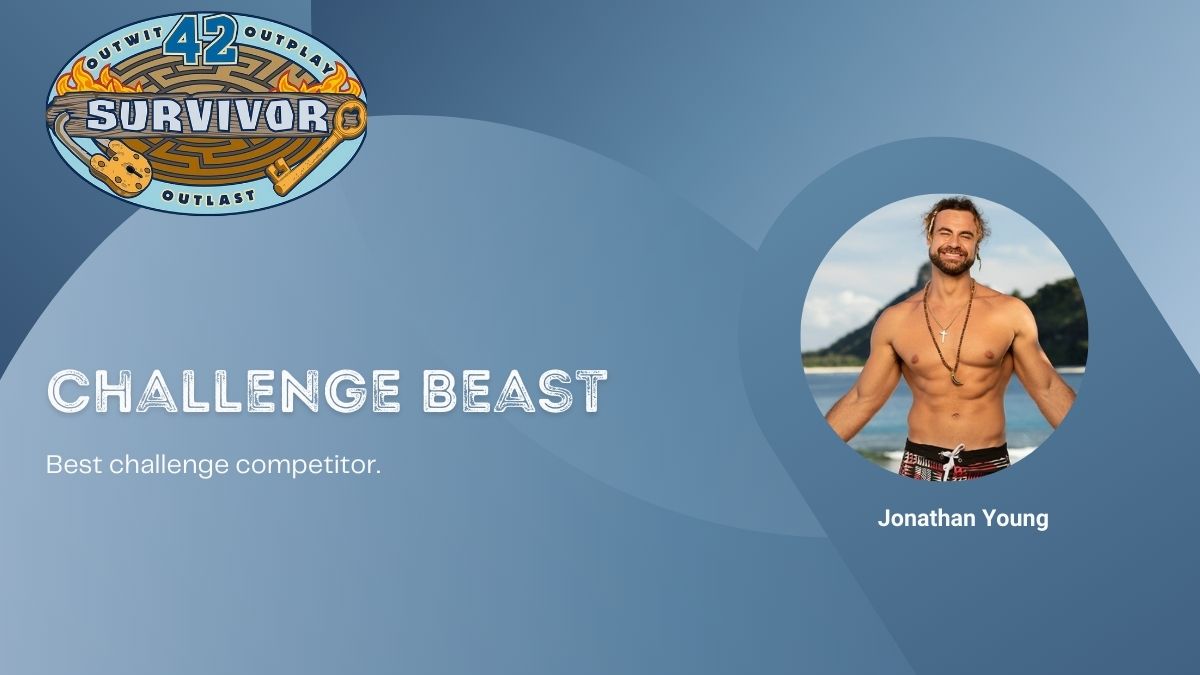 It was a tough call between Lindsay and Jonathan but  even though he has slowed down a bit since the merger the clear challenger beast this season is Jonathan. He carried Taku to so many wins this season.
News
Reader Alert: Return tomorrow for Part Two of our awards.